If you're considering a trip to Pakistan, uncover the must-see Best Places to Visit in Islamabad. Find it all out here!
There is a likely chance that you will be passing through Islamabad Pakistan's capital city, especially if you are planning to travel to the north where adventure awaits.
Islamabad, Pakistan's astonishingly magnificent capital, is one of the best destinations to visit in the country. Let's take a look at Islamabad's famous places.
Things to Do in Islamabad
Pakistan Monument
The Pakistan Monument Museum is admired by travelers worldwide. It is a memorial dedicated to national unity and the country's heroes are located along the four-lane Kashmir Highway.
Four pointed minarets bend inward toward each other to form the massive edifice. It has the appearance of a large, elaborate lotus blossom! The Pakistan Monument memorial, which was built in 2004, sits on a hill overlooking the city.
The Pakistan Monument is situated on a hill in a large park, and if you arrive early in the morning, you will have the entire park to yourself, allowing you to stroll around at your leisure.
You can find the viewpoint behind the monument, providing spectacular views of the city. Mountains rise in the distance behind it, and a variety of sites, including the Faisal Mosque, can be seen here.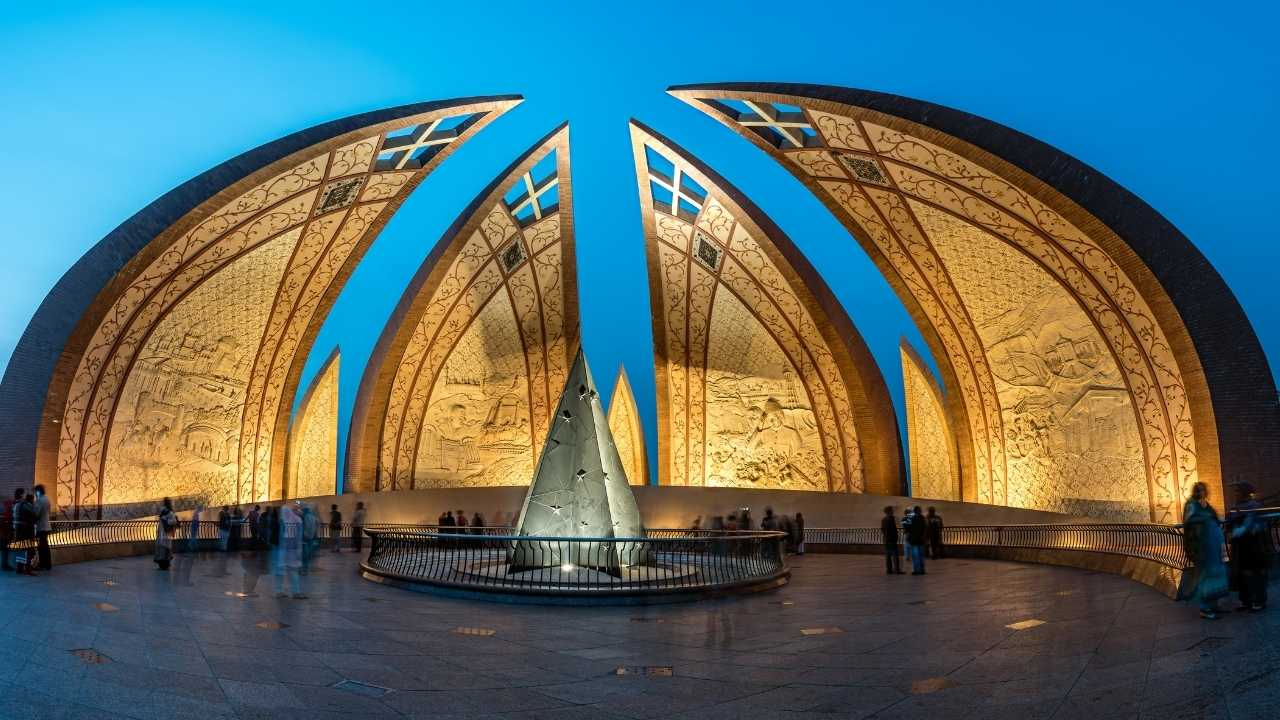 Visit The 
Islamabad

Lok Virsa

The Lok Virsa Museum, a famous modern museum of history, art, and culture of Pakistan and other Central Asian countries, is only a few minutes' walk from the Pakistan Monument.

The Lok Virsa museum features both outdoor and indoor exhibits, including a collection of displays showing Pakistan's colorful and diverse cultures from various regions. The Lok Virsa Museum is an excellent site to learn about Pakistan.
The museum takes you on a lovely tour through an outside garden while taking you through nine galleries of Buddhist and Sufi shrines dating back to antiquity, displaying pieces of ceramics, art, musical instruments, religious figures, and architectural remains.
Shah Allah Ditta Caves – Reconnect With Nature
You might want to put the museums on hold for a while and instead spend a little time outside. If you want to reconnect with nature in Islamabad, go to the Shah Allah Ditta Caves, which have been around for millennia.
Shah Allah Ditta is a historic town with various caverns thought to be utilized for meditation by Buddhist monks. Relics from the Buddhist era can also be found here. You can marvel at the scenery of the surrounding hills in addition to the caves.
Golra Sharif Railway Museum
Golra Sharif Railway Museum is located inside Golra Railway Station, which was erected by the British in 1882. It is a must-see for train enthusiasts.
Even if you are not a die-hard train enthusiast and are merely interested in the history of Pakistani railways, you should visit the museum. Inside, many relics and mementos in the museum depict the tale of how this means of transportation got to the country, with a focus on the British Raj period.
Saidpur Village Islamabad
Saidpur Village Islamabad is just 10 minutes outside of Islamabad. It is one of my favorite spots I got to visit.
The Afghan ruler Mirza Fateh Ali created this quiet, picturesque town almost 500 years ago. The king allegedly observed a lovely spring and abundant land full of fruits and vegetables and decided to create a village there.
Saidpur Village is one of Pakistan's oldest settlements, dating back over half a millennium. Saidpur Village is famous and a terrific site for travelers in Islamabad Pakistan to learn about local history as well as a great spot to dine!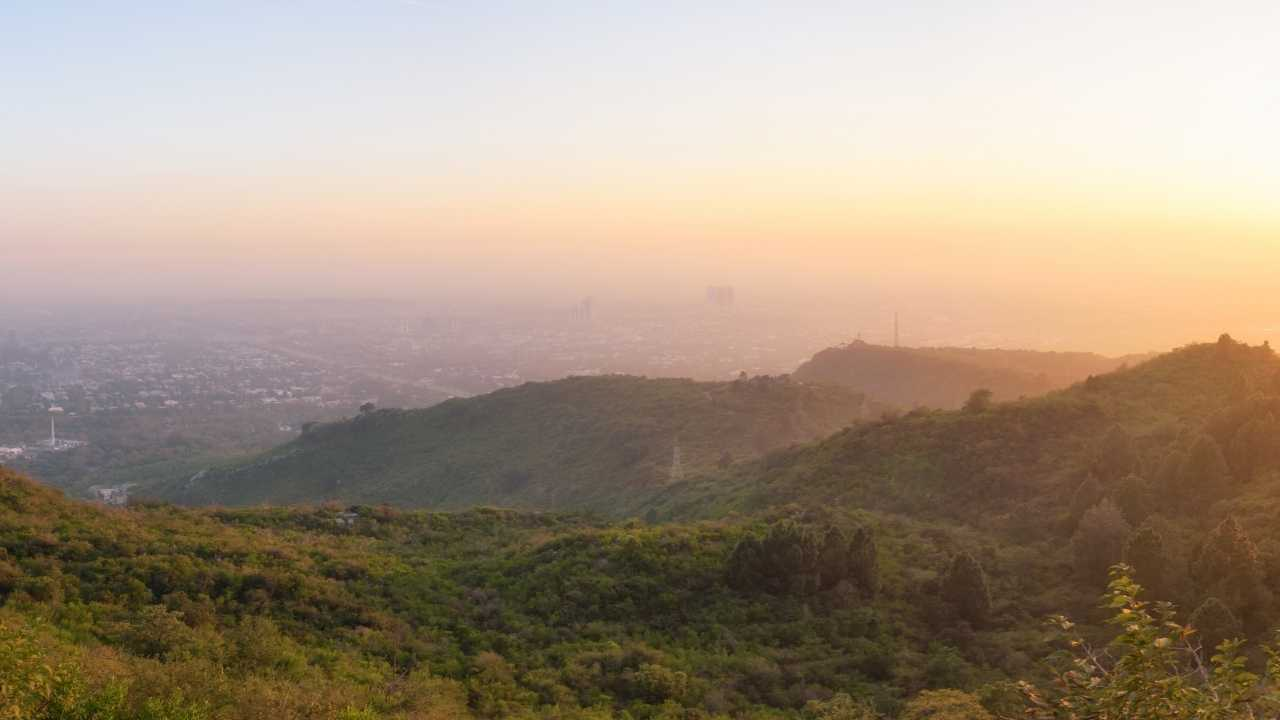 Des Pardes Restaurant
Des Pardes Restaurant with covered bungalows and outdoor seating, is one of the village's more lively spots. Its endearing moniker, which translates to "Guests and locals unite," says the atmosphere, which provides patrons with soft mats, pillows, and sofas.
The quality of their meal is matched by the level of comfort. A crisp salad with creamy and aromatic raita is a delicious way to start a meal, but the heartier dishes are the real stars. The garlic naan, which had a texture comparable to pizza dough, went perfectly with the greasy, mutton-rich handi gosht. Serve it with raita.
Their buttery makhani daal is particularly delicious if you like lentils. It's delicious on its own, but when served with naan and handi gosht, it's a near-transcendent experience.
The pleasant atmosphere, on the other hand, urges you to lie down and unwind after your dinner. Don't be surprised if you nod off—quite it's relaxing! To top it off, as I was leaving the restaurant, the owner offered me a gift!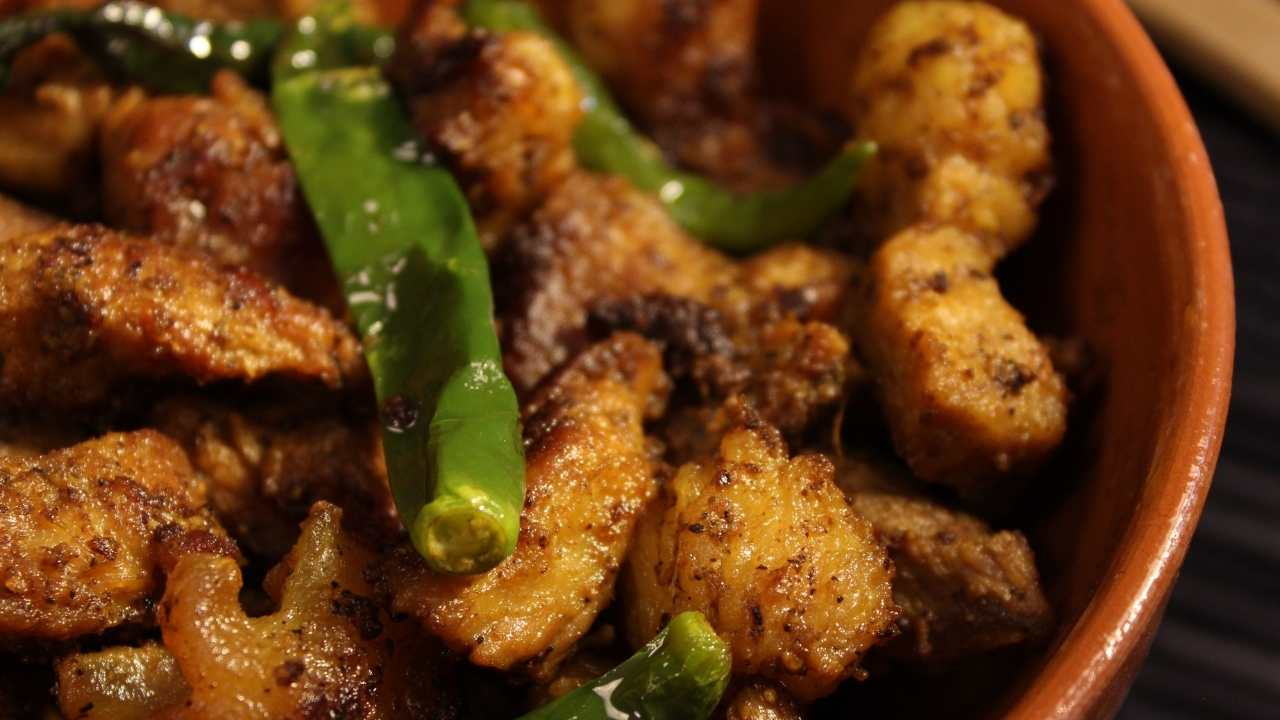 Attractions & Sites
You may explore more of Saidpur Village's historical and cultural side not far from the eatery. Gurdwara Singh Sabah, a white-and-yellow Sikh temple dating back 500 years or so, is located there and is one of the top attractions in Islamabad Pakistan.
Rama Mandir, a beautiful 16th-century Hindu temple dedicated to Lord Rama, is located near the gurdwara. The temple has a lovely courtyard with amazing arches and artwork.
It's incredible to see both temples of religion coexist! One of the nicest things to do in Islamabad, Pakistan, is to go see them!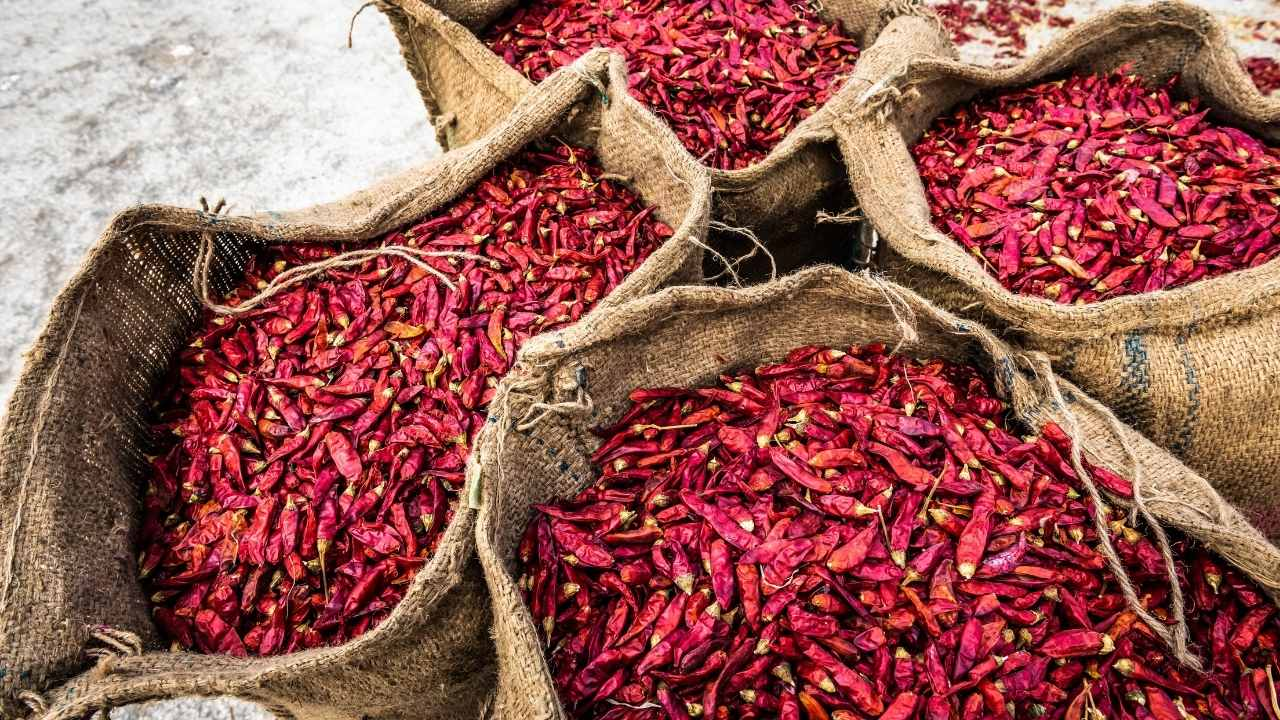 Best Places to Visit in Islamabad – Adventure & Sightseeing
Even though Islamabad is the capital of Pakistan there are plenty of chances to get off the beaten track and find a little adventure. Let's take a look at what they are.
Daman e Koh Islamabad
Take an Uber up to the Daman-e-Koh Islamabad viewpoint around 3 p.m., when the light is just right, and you'll see why Islamabad is known as the country's greenest metropolis. There is no better way to see the city than from this vantage point.
If you go on a Sunday, you'll find a small carnival-style market with refreshments and tiny amusement attractions (bouncing castles and spinning teacups), as well as a large number of residents having a good time with their families.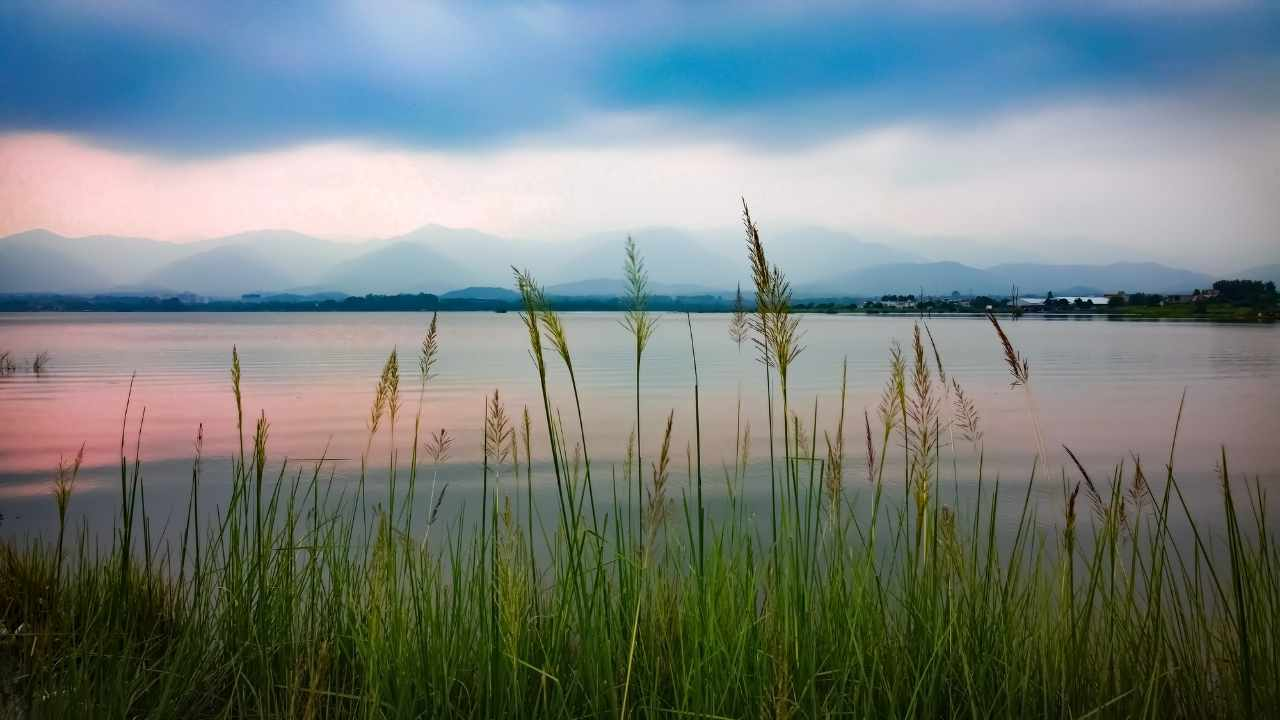 Rawal Lake
Take a trip to Rawal Lake and the adjacent hills for panoramic views of the lake. The lake, which acts as a reservoir for a few communities in the vicinity, is surrounded by lush green trees and flowers, providing a gorgeous backdrop.
Waterskiing, diving, kayaking, sailing, boating, and bird-watching are just a few of the activities and things to do in Islamabad you may do while exploring the lake.
Keep a lookout for wild ducks, porcupines, foxes, yellow-throated martens and pangolins that call the lovely lake home.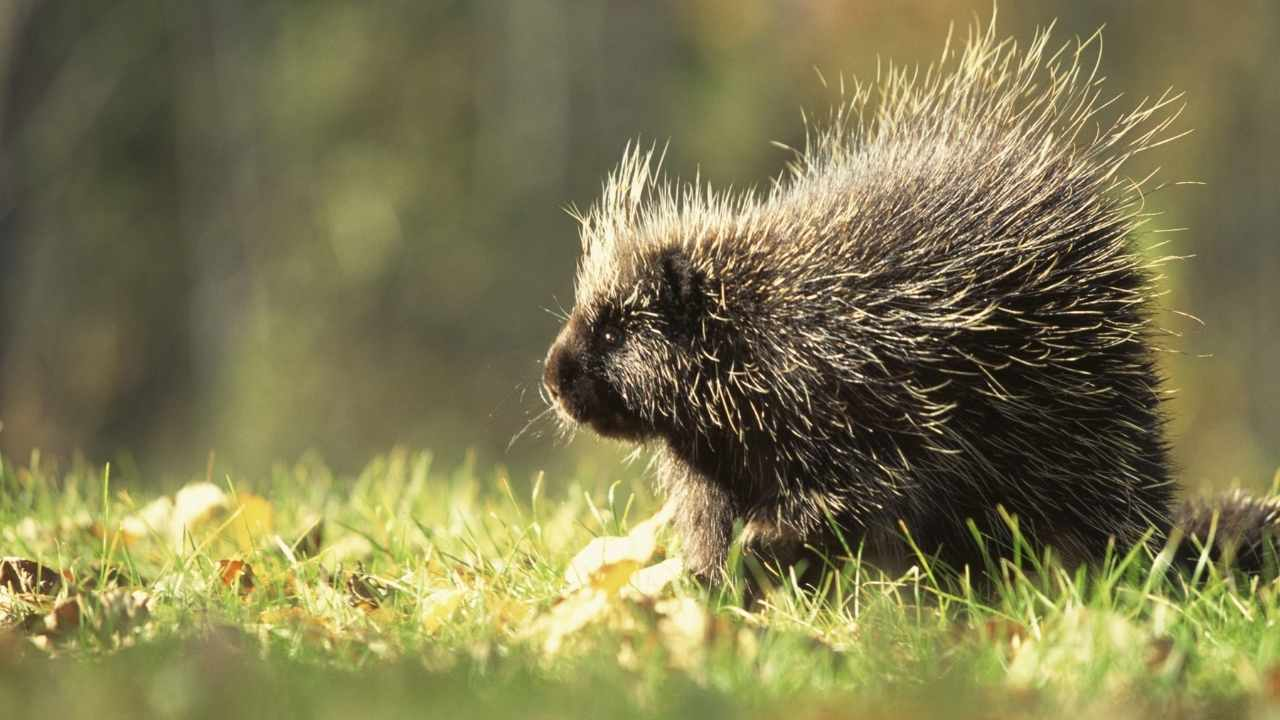 Daman-e-Koh
Daman-e-Koh Park is a hill and viewpoint in the scenic Margalla Hills, approximately north of Islamabad. Locals love the spot, which is named after a combination of two Persian words that combined mean "foothills." This is a must in places to visit in Islamabad.
It is a fairground-like area with games and rides that offers a panoramic view of the city and several of its prominent attractions. Monkeys inhabit the region, and cheetahs have been known to enter the park on occasion. There are also several street sellers selling a range of Pakistani delicacies!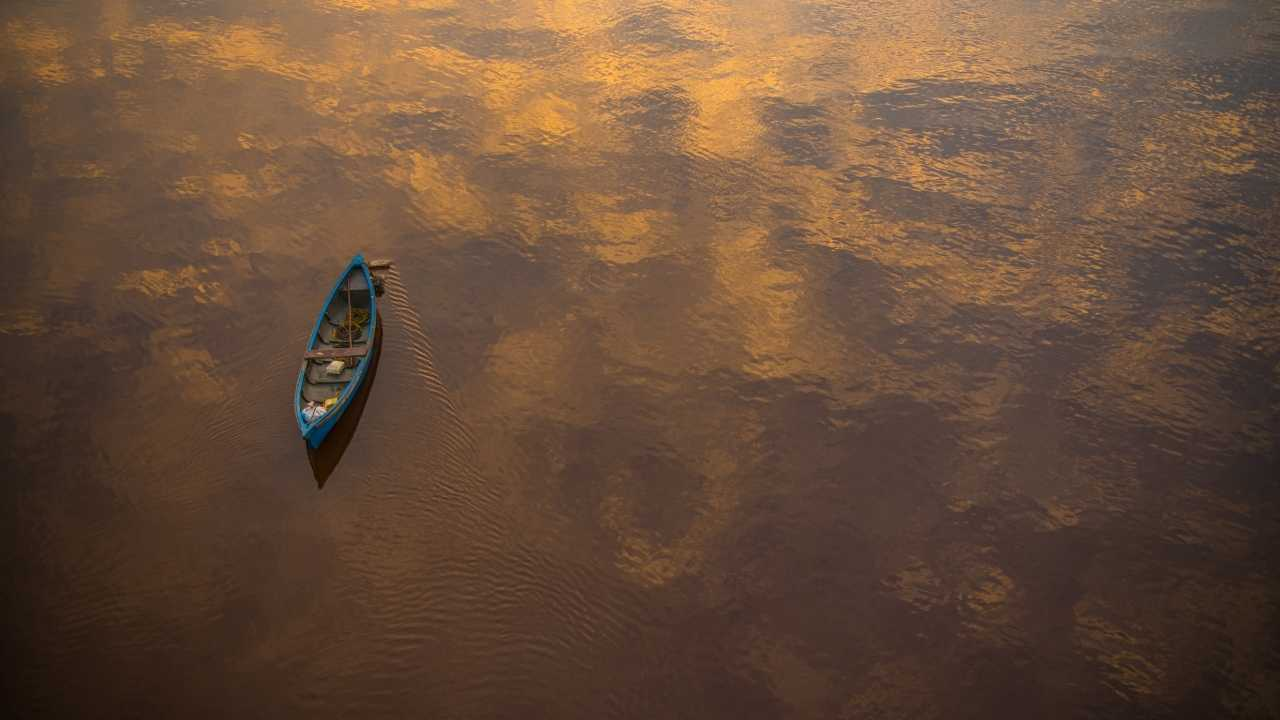 Hiking Track 5
Hiking Track 5, popularly known as Dara Janglan, is one of the most popular paths in Islamabad for outdoor enthusiasts who want to enjoy environmental activities even while on holiday. Because it is easier and hence ideal for hikers of all ages.
This hiking trail is more popular than the others. You will begin your hike at Margalla hills Road, and it will take you around two to three hours to complete the entire course, depending on your hiking speed.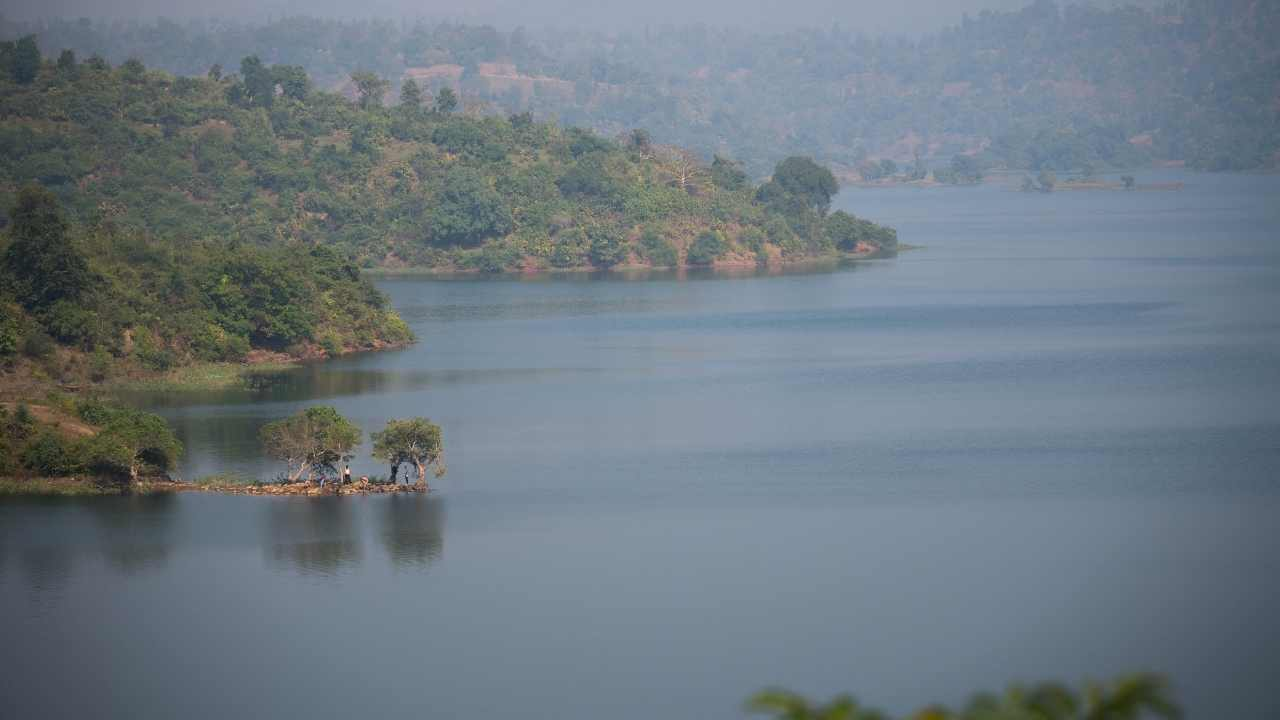 Lake View Park Islamabad
Rawal Lake, like an oasis in the middle of the city, is the ideal place to unwind by the water in Islamabad, and Lakeview Park was built expressly for this purpose. The park features a beautiful bird aviary, gardens, and a variety of enjoyable activities like boating, fishing, and swimming, making it the finest park for people of all ages to relax.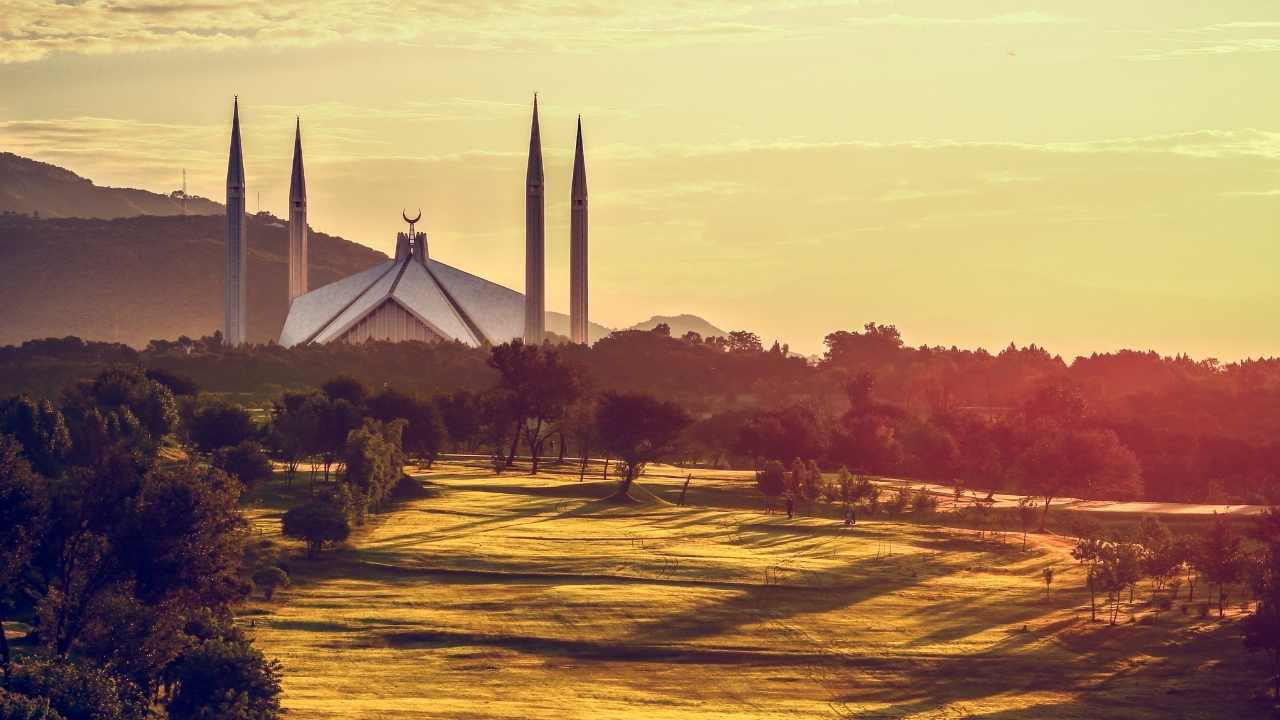 Visit The Faisal Mosque Islamabad
The Shah Faisal Mosque is one of Islamabad's most well-known monuments, and for good reason. It is the country's largest mosque, with a capacity of 100,000 worshippers and 200,000 more in the courtyard area.
Faisal Mosque was built in 1976 with a $28 million donation from a Saudi royal, after whom the mosque is named. The finished result is a stunning white triangular main structure. Four 260-foot-tall minarets flank the main building, each crowned with a half-moon.
The Faisal Mosque has a one-of-a-kind design, with the building built like a Bedouin tent rather than the conventional dome-shaped front found in most mosques around the world. The structure of the mosque is magnificent, but it is even more so after sunset.
I arrived at 6:00 PM and stood there waiting for the sky to become purple, the structure to glow orange, and the prayer call to reverberate throughout the city. If you can visit the mosque, try to arrive before sundown. You will not regret it.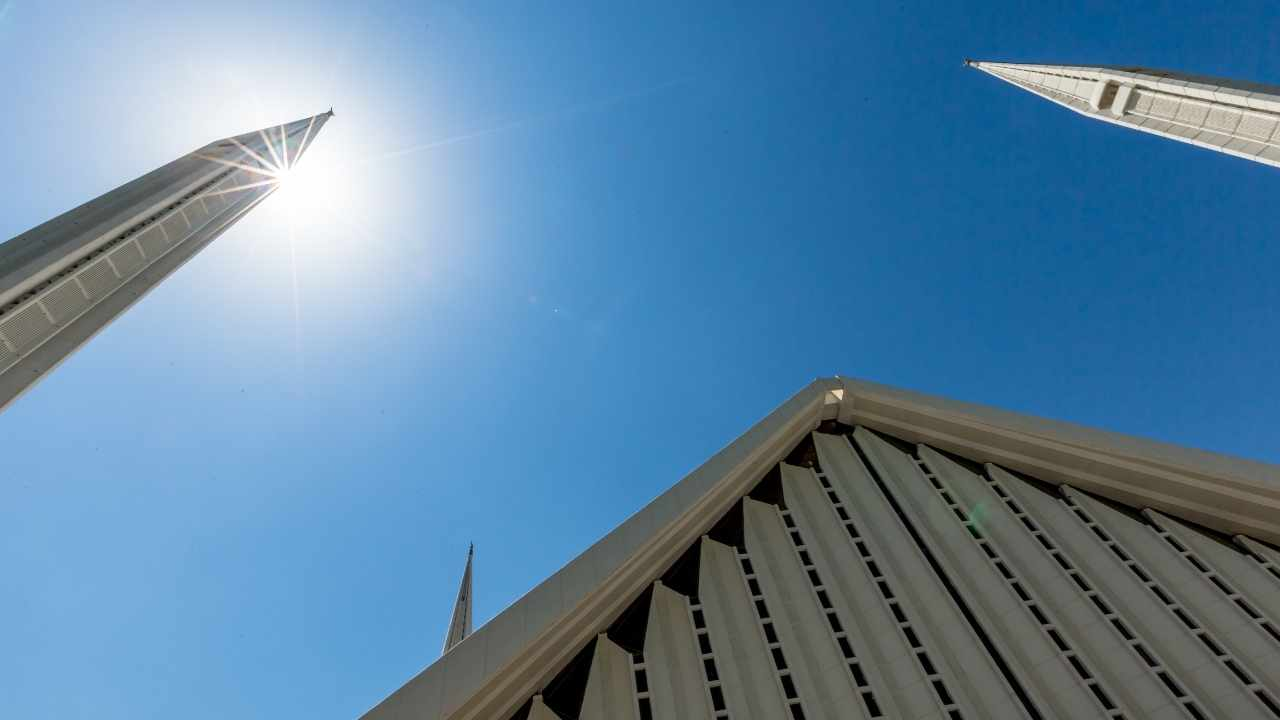 Eating Out & Shopping
Pakistan is famous for its cuisine and of all the things to do in Islamabad dining out has to be at the top of the list. Let's take a look at some of the best places to try the local fare.
Monal Restaurant – Pir Sohawa
The Monal restaurant in Pir Sohawa is worth visiting. You can find it farther up the hill from the Daman-e-Koh viewpoint, where you may dine on both local and western cuisine while enjoying a high vantage point of Islamabad surrounded by the Margalla Hills.
Kohsar Market
Check out Kohsar Market if you ever miss the comfort of Western meals in Pakistan. Fancy Italian restaurants and adorable tiny cafes abound in this high-end commercial district in sector F-6.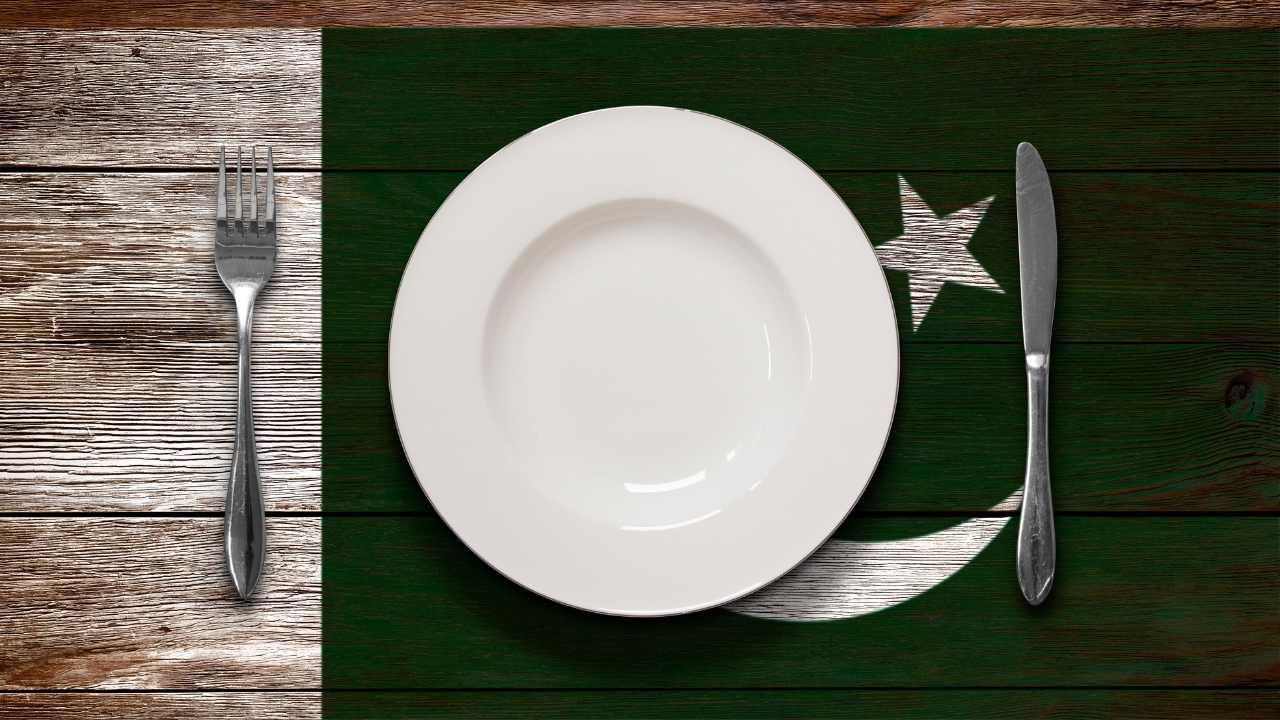 Appetizing Pakistani Cuisines from a Variety of Markaz
So, each city has something special to offer, right? When it comes to food, Islamabad is no exception. If you're visiting Islamabad for the first time, you should try some of the city's street food.
The whole city is divided up into areas called Markaz. The F-6 Markaz offers delectable chaats, samosas, gol gappay and Freshly cooked BBQ products are also available.
F-10, on the other hand, serves the best variety of roll parathas. The sky is the limit when it comes to chicken, chicken cheese, beef Bihari, and barbeque buns.
Furthermore, if you are in F-10, you must have the Afghani burgers! They are out of this world! Using naan, French fries, sausages, cheese, and various sauces, the Afghan cook creates a burger. Honestly speaking they are some of the best things to eat in Islamabad.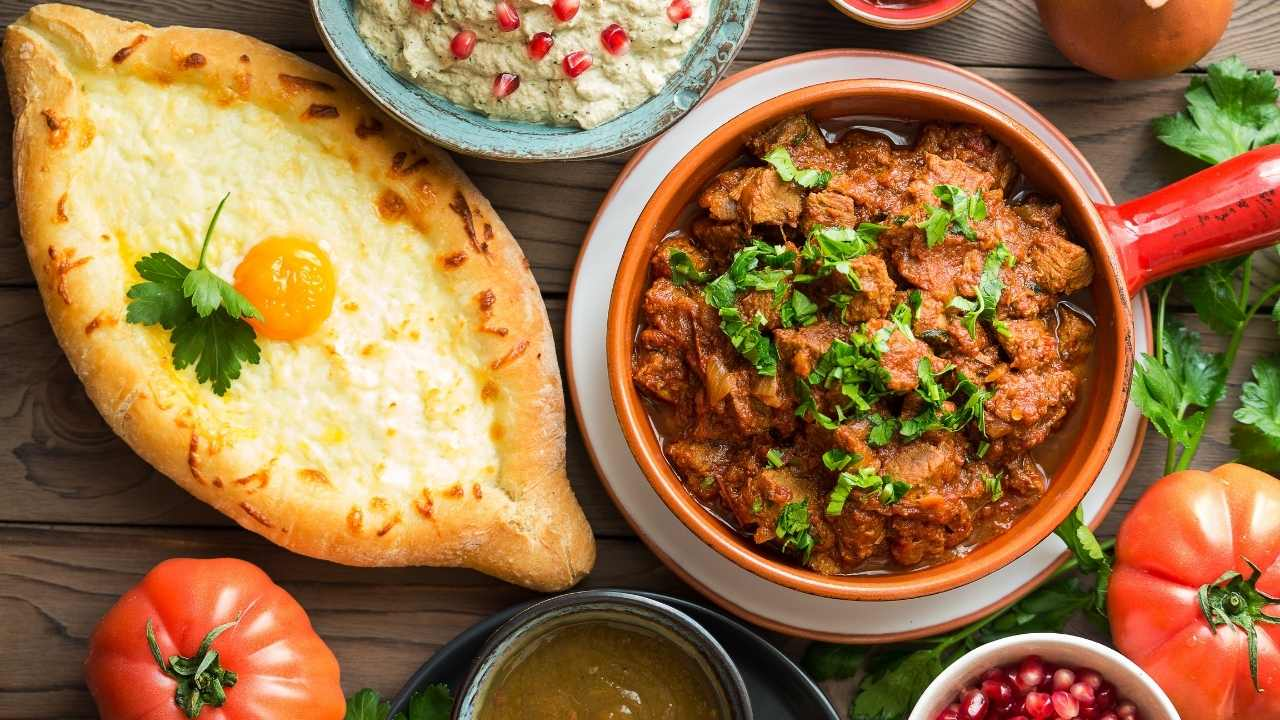 Centaurus Food Court
I know, you're probably asking why going to the mall is on this list, but bear with me. Pakistan appears to be a conservative country from the outside, and walking around cities like Lahore or Rawalpindi might make you forget that the country also has a modern side, which can be observed in places like the Centaurus Mall.
The Centaurus Mall is also a great place in Islamabad to stock up on snacks before going north into Pakistan's mountains.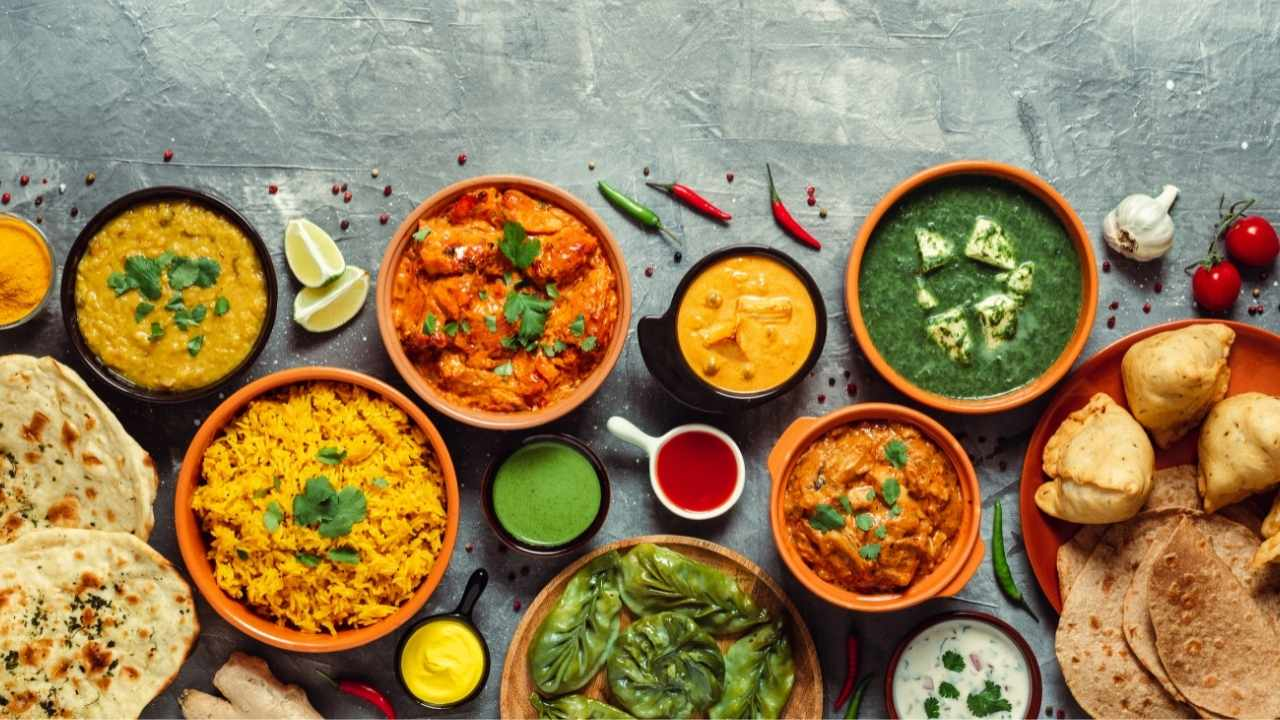 Capital of Pakistan – Islamabad
Islamabad exemplifies what a modern Pakistani city should be. Building clusters are divided into zones, which are set out in a grid with a massive network of roadways connecting them all like a spider web.
Green vegetation is strewn across the city in between the buildings, making it the greenest city in the country.
Rickshaws are prohibited due to excessive noise, and the streets are spotless. It is exactly how the administration envisioned a capital city to be, and they went all out to make it happen.
Rawalpindi, Islamabad's ugly twin sister city, is located adjacent to Islamabad. You may have also observed that buses heading to Islamabad from Lahore are named Rawalpindi rather than Islamabad. Please don't be concerned.
Rawalpindi is a historic city that is opposed to Islamabad. It's noisy, filthy, congested, and disorganized. I would avoid staying in Rawalpindi if you want a more relaxing experience. Also, double-check that the hotel you booked is in Islamabad and not Rawalpindi, as there is a significant difference.
Preferred Time to Travel in Islamabad
The best time to visit Islamabad is between September and January, when the weather gets much cooler across the city, especially at night. If you want to go hiking in the north, September and October are ideal months because the weather is typically pleasant and the autumn colours are in full bloom.
Daily Budget in Islamabad Pakistan
This place is less expensive than other countries, although not by much. Expect to pay between $60 to $100 per day for each participant, including lodging and food.
Keep in mind that this is only a proposed daily budget based on my travel style, which is more budget-conscious. Expect to sleep in dorms, dine out just a few times, and be comfortable taking the cheapest and most convenient mode of transportation, which is often walking, if you wish to stick to this budget.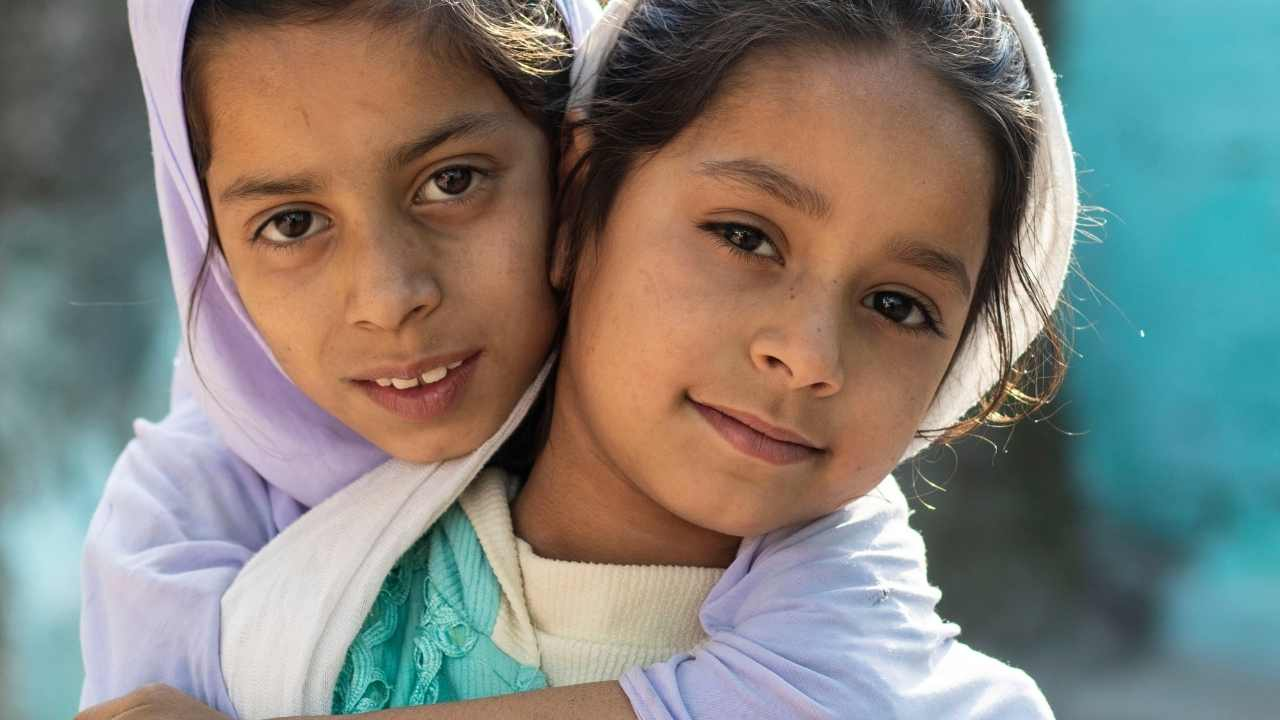 Internet
I recommend getting a SIM card instead because reliable Wi-Fi is hard to come by. To obtain a SIM card in Islamabad, you must first locate a franchise office of a carrier that will provide foreigners with a SIM card. At the airport, do not get a SIM card. They're all con artists! Zong gets signals almost all of the time in the north, except for Fairy Meadows.
As a foreigner, you must go to the Zong Customer Experience Center on Jinnah Avenue, between the G-7/3 and F-7/4 sectors, to obtain a Zong sim card. Make sure you have your passport on you at all times.
Once you've arrived, you can pick between a data-only sim card (1,500 PKR for 12 GB) and a call-only sim card (2500 PKR). If you're going up north, I'd pick the one with calls because the data connection can be spotty up there, and you might need to phone certain locations to make reservations. It took me less than 5 minutes to complete the process.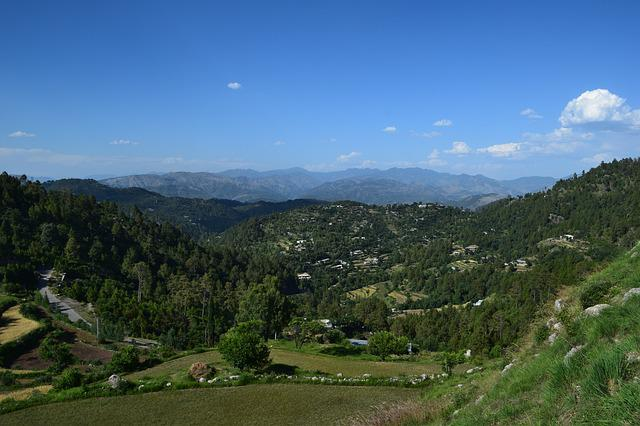 Best Way To Move Around Islamabad?
Uber is the way to go. It is less expensive, causes fewer headaches, and gets you where you want to go. I used Uber to get to all of the destinations I listed, so you should be OK.
One caveat to using Uber to get to the Daman-e-Koh and Pir Sohawa viewpoints is that there is no connection on that hill, and Uber may continue to bill you until your connection is restored, so it's best to negotiate with your driver to wait for you and take you down as well, so your credit card isn't surprised.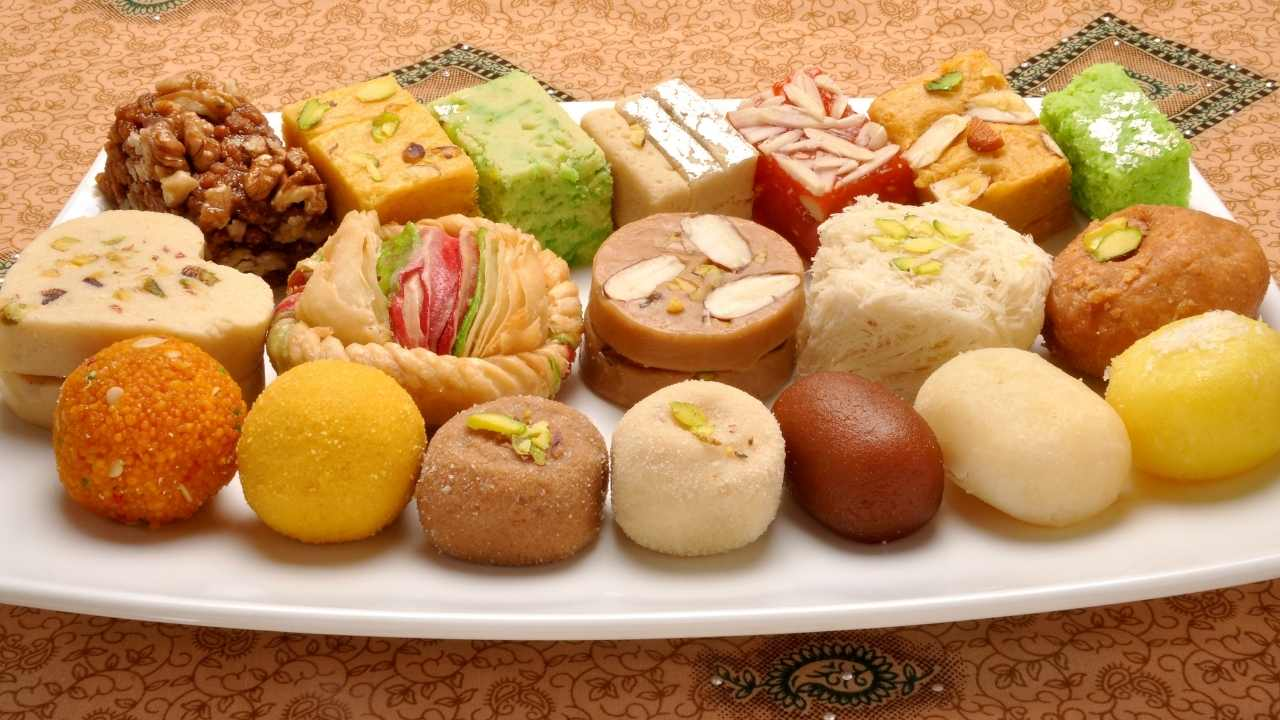 Best Way To Get To Islamabad
You may fly directly to Islamabad's new airport from the United States on middle eastern airlines like Etihad, Qatar, or Turkish Airlines, or from the east on Thai and Air China.
Conclusion of the Best Things to Do in
Islamabad
Islamabad, contrary to popular belief, is a fantastic tourist destination in Pakistan. There are so many quality things to do in Islamabad that you should plan on spending at least three days there.
Because many visitors will only be in Islamabad for a short time, this guide focuses on the city's highlights that can be completed in a single day.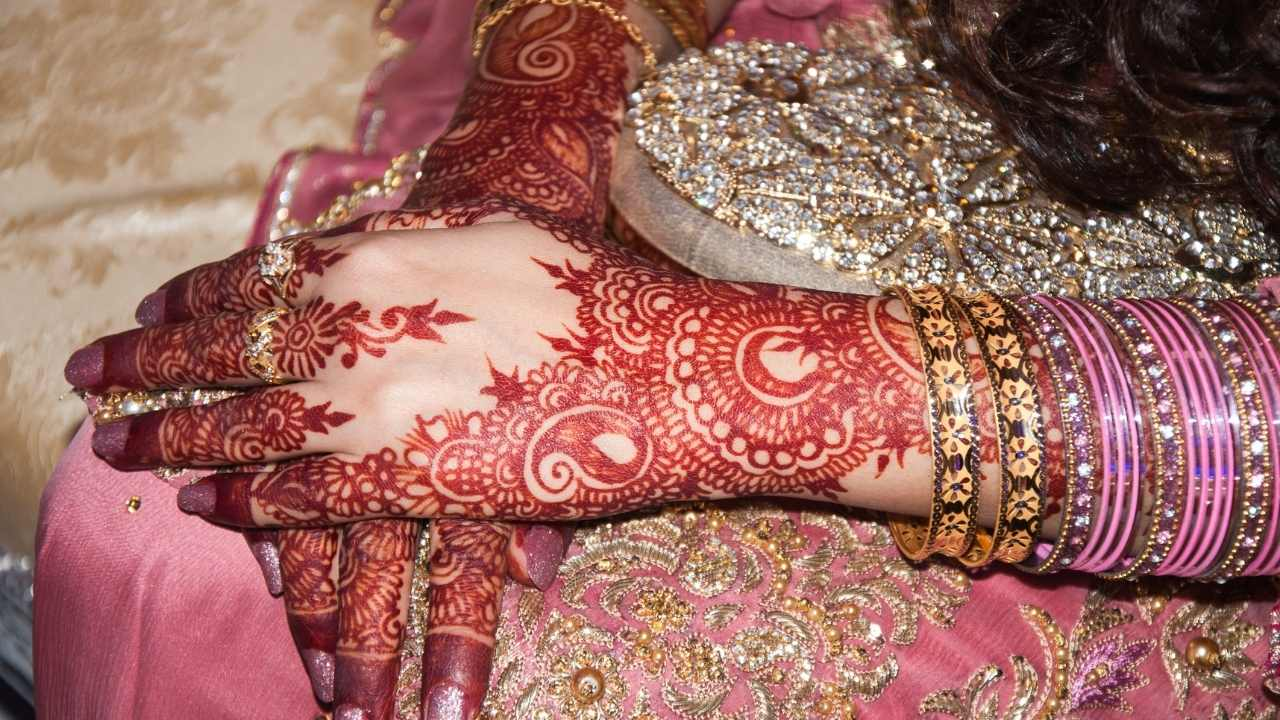 Further Reading
If you want to find out 33 more things to do in Pakistan then check out my in-depth post for some inspiration for your next holiday.
Don't forget to check out the requirements for your visa from your local government. Also, check out the Pakistani department of immigration for all the details.
Your Feedback is Valuable To Us
Have you ever visited Islamabad? What is your favourite tourist attraction that no one should miss if they only have one day in town? Please let me know in the comments section below!