Here are 70 unique Places to Visit in Lahore. Read this post NOW to learn how to make the most of your time and money in this incredible city. 😍
Forget the generic lists of malls and tourist attractions: here's a unique list of things to do on a trip to Lahore, Pakistan that will pique your curiosity. Includes off-the-beaten-path sights as well as a guide to help you get around.
By far Pakistan's favorite city (sorry, Karachi). Sorry, Islamabad, but you're boring.), the cultural capital never fails to entertain. Many tourists to Pakistan begin their journey in Lahore… But what are you supposed to do there?
Best Places to Visit in Lahore
There are a million intriguing sites and beautiful places to visit in Lahore (a city in Pakistan) to explore, but all of the online recommendations are lame as hell. (Or appeal only to domestic travellers in search of shopping centers.)
Historical Places in Lahore
"Badshahi Mosque," Lahore Fort is a fortification in Lahore, Pakistan. "Food Street on Fort Road." I mean, duh. Nobody is aware of those locations. If they don't, it'll just take two seconds of Googling to figure it out. What else can you do in Lahore?
These are the most beautiful places in Lahore, Pakistan that are recommended to travelers and fellow visitors to save my fingers from typing the same advice over and over again.
Witness A State Of Trance At A Sufi Dhamal
Sufis assemble for dhamal on Thursdays at shrines throughout Lahore. Mystics are put into a trance by pounding rhythms and uncontrolled dancing as you've never seen before, which they claim brings them closer to God. Smokable chemicals make it easier for bystanders to enter another mental state.
Dhamal ceremonies are difficult to come by since the famous dhamal at Shah Jamal has ceased due to security concerns. This is without a doubt one of the most intriguing things to do in Lahore.
Peerus Cafe Features Live Music
Vibrant Peeru's Café is a little out of the way, but it's one of my favourite locations in Lahore to visit. Sufi night is on Thursday, and qawwali, a foot-tapping type of Sufi music, is on Friday.
The gathering is diverse, with both young folks and families coming to listen to music while eating dinner. It's worth seeing regardless of your age. They also serve a wide range of delectable Pakistani cuisine. One of Lahore's more unique cafes.
Food Street Lahore
Food Street Lahore is home to some of the city's top eateries, many of which are influenced by the Mughal Empire. There are numerous restaurants, as well as roadside dhabas and local food booths. Food Street is the most beautiful place to visit, where you may experience the blend of old traditions, culture, and Pakistani cuisine. Locals and residents of Food Street Lahore are friendly and active. It is a spot where you may truly appreciate the true hues of life.
The front view of Food Street Lahore features the awe-inspiring BadShahi Masjid, if you genuinely want to experience the historic life, come to this beautiful Food Street Lahore and spend the entire day and night with lively people while admiring the night view of the beautiful BadShahi Masjid Lahore.
Booze Behind The Scenes
Alcohol is not entirely forbidden in the Islamic Republic, contrary to popular belief. Did you know that if you're a foreigner or can prove you're not a Muslim, you can legally purchase alcohol in Lahore?
Several international hotels, such as the Pearl Continental, have adjacent "permission stores" where tourists can purchase an unlimited amount of beer and liquor.
To my knowledge, the Ambassador Hotel has the cheapest alcohol in Lahore, but it is also the most potent.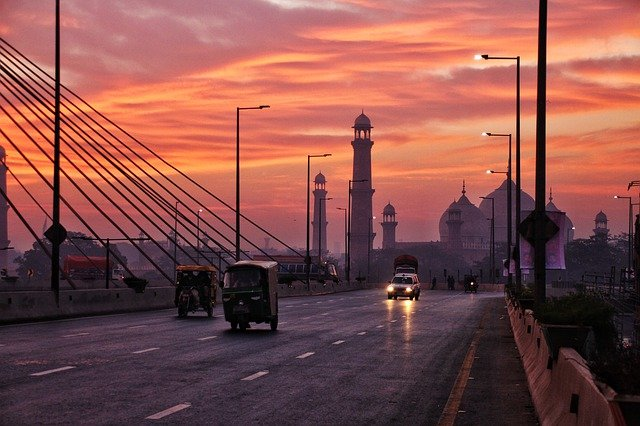 Anarkali Bazaar Lahore
Anarkali is a vast retail street in Lahore that is filled with merchandise, delicacies, and bodies, and it is a must-see destination in the city. Anarkali is a terrific site to watch Lahoris do their thing, whether you're searching for a particular item or just want to watch aunties annoy salesmen.
Anarkali Bazaar Lahore is one of the best places to visit in Lahore, Pakistan; intriguing bazaars and its side lanes are a delight to wander through.
Bibi Pak Daman – The Feminine Side Of Lahore Pakistan
Bibi Pak Daman is a place where you may see the feminine side of Lahore.
Six females lie in rest deep within the maze of Muhammad Nagar—Muhammad Neighborhood. At least, that's what they say.
Bibi Pak Daman shrine is one of Lahore's biggest shrines dedicated to women and is thought to be the burial of women from the Prophet Muhammad's household.
Both Shia and Sunni Muslims visit the shrine, and the streets surrounding it are lined with stores selling Muhammad and M
Uharram-related merchandise. Men constructing Zanjeers, the knives on chains Shias use for self-flagellation during Muharram and other significant events can be found in the alleys.
Explore the Walled City through Less-Traveled Entrances
There were 13 gates leading into the walls of old Lahore before the British arrived. Six of the gates have since been restored; the others exist only in name. They are, nonetheless, useful starting points for visiting different portions of Lahore's walled city.
The most famous is Delhi Gate, which is located opposite Wazir Khan Mosque… Why not begin your adventure in a different part of the Walled City to mix things up a little?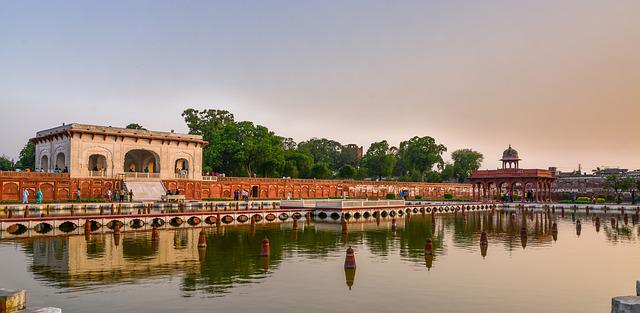 Liberty Market Lahore
The city's go-to for economical apparel and footwear among other accessories is the semicircular marketplace. The core area is surrounded by several floors and stories of retailers. Outside, there are also market stalls.
It's a colorful location to roam about even if you don't need clothes. Liberty Market Lahore is a nice area to visit in Lahore because there are so many outlets to get food and drinks.
Wazir Khan Mosque
Wazir Khan Mosque is the second most prominent mosque in Lahore, behind the huge Badshahi Mosque. Most tourists are aware that they must pay a visit to marvel at the beautiful tiles and paintings… However, not everyone is aware that it is also possible to observe it from above!
The men who collect shoes at the entryway also have access to the mosque's other areas. They'll let you up into one of the mosque's minarets for a bit of baksheesh.
Shahi Hamam
Despite its proximity to the famous Wazir Khan, Shahi Hamam, an ornate and slightly subterranean Persian-style bathhouse just opposite Delhi Gate, is easy to overlook. The painted, vaulted halls are in remarkably good shape for a historical landmark in Pakistan, thanks to a loving renovation funded by the Agha Khan Foundation a few years ago. It's a good thing because it's Lahore's last historical Hamam!
Exploring Haveli's in the Walled City of Lahore
Haveli exploring is perhaps my favourite pastime in Lahore. The narrow lanes of the ancient city are lined with what appears to be a limitless number of Havelis or mediaeval homes. Despite years of neglect, most are in disorder, others are still occupied by family servants, and all have grand airs.
Try the Haveli Nau Nihal Singh if you don't have an Urdu-speaking acquaintance who can help you say hello. It's been transformed into a girls' school, so go when school isn't in session, in the mid-to-late afternoon.
Packages Mall – For Shopping
Generation is by far my favorite Pakistani clothing store if you don't already have native apparel. Its ready-to-wear garments are all incredibly coloured and geometrically designed (as opposed to the feminine floral patterns favored by the fashion industry). In addition, instead of pasty pale waifs, they try to use stronger and more "realistic" women as models.
Generation features standalone stores as well as mall shops; It is suggested to go for the location in Gulberg's gleaming new (and air-conditioned) Packages Mall.
Beat the Heat with The Chaman's Ice-cream
There is no way to miss the incredible Chaman's because almost everyone is an ice cream addict! Chaman's ice cream, located down Mall Road from Lahore's famous Lahore Backpackers Hostel, is well-known and well-loved in the city and is possibly among the bests places to visit in Lahore, Pakistan for ice cream.
There are so many flavours to select from—don't worry, there's an English menu—but my personal favourite is pista badam or pistachio almond.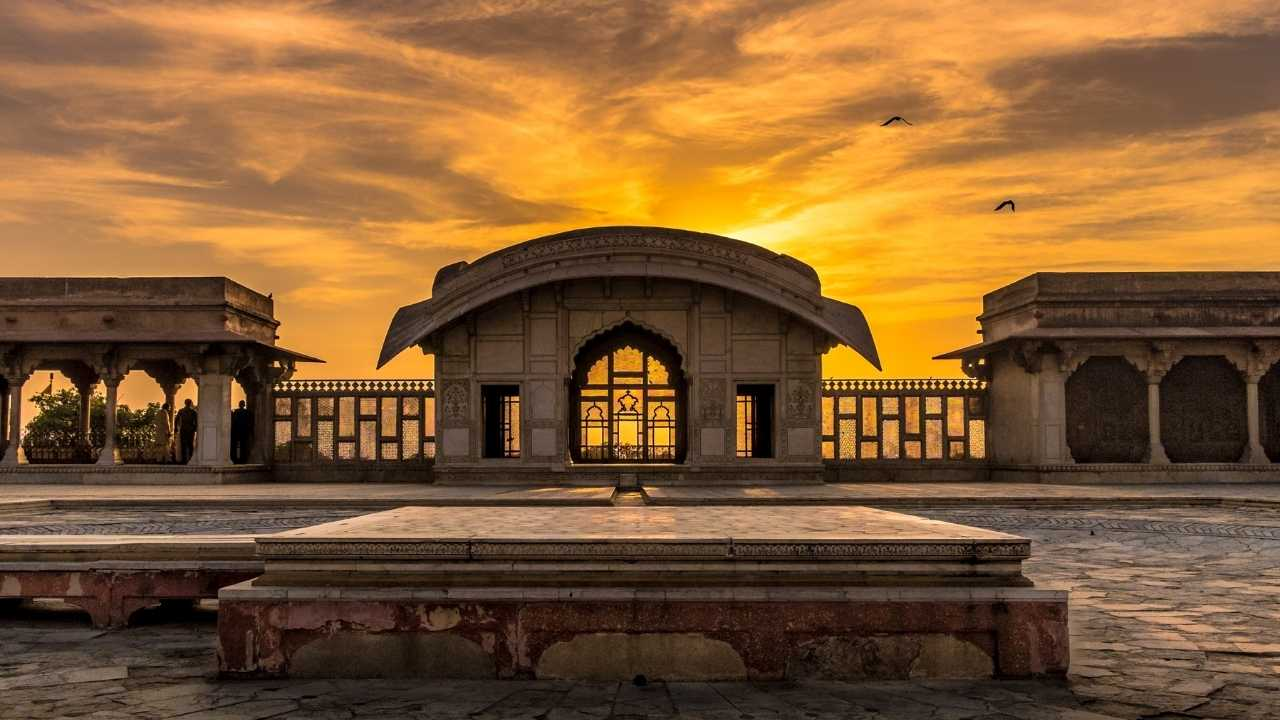 Have a Coffee in Gulberg
You'll probably spend more time as a tourist amid crowded bazaars and historic structures than in swanky new digs. However, seeing both sides of modern Pakistan is crucial, and Mall 1 is the place to go to rub shoulders with Pakistan's upper elite.
At Mocca, get a deliciously real cup of coffee and sit back to watch heavily made-up women take selfies with the latest iPhones while men pound away on sleek laptops with a side of coffee. Or simply take advantage of their reliable internet at Mall 1. That's also fine.
Dai Anga Mosque
Dai Anga mosque is a 17th-century Mughal feat of beauty hidden from view yet just a stone's throw away from Lahore Junction railway station… However, inadequate restoration procedures are slowly but steadily consuming it.
The mosque is completely decorated with beautiful Mughal-style tile inlay work. Recent renovations, on the other hand, have been done less aesthetically, with much of the interior (and portions of the façade) covered in tiles that would be more at home in a bathroom than on the side of a mosque.
Nonetheless, what remains of the original sculpture is breathtaking, and it's a must-see for anyone visiting Lahore.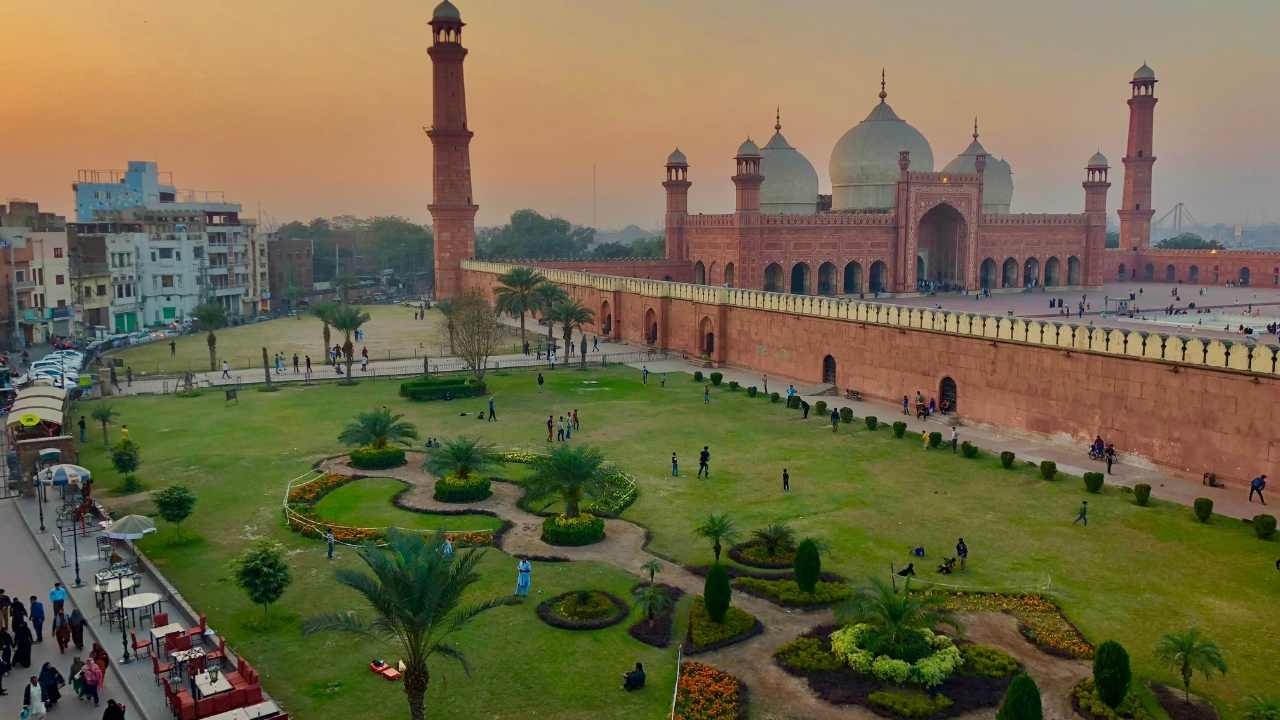 Breakfast
Lahore is known in Pakistan for its enormous range of breakfast meals. In almost all of the big cities, you can have a desi meal just as easily as in international cuisine. Some individuals favour the traditional breakfast of Halwa Puri, Paye, Nihari, Keema, and Lassi, while others prefer cosmopolitan fares such as pancakes, muffins, croissants, and waffles.
There's nothing like waking up early to eat a wonderful and wholesome breakfast of… mutton hooves. What's going on?!
Paye is a typical Lahori breakfast made from slow-cooked sheep or goat hooves. It's not nutritional, but it's still delicious. Though it may be too spicy for certain foreign palates for breakfast, it is something travellers should taste at least once… If you tell Lahoris you ate a paye nashta, your desi cred will skyrocket (breakfast).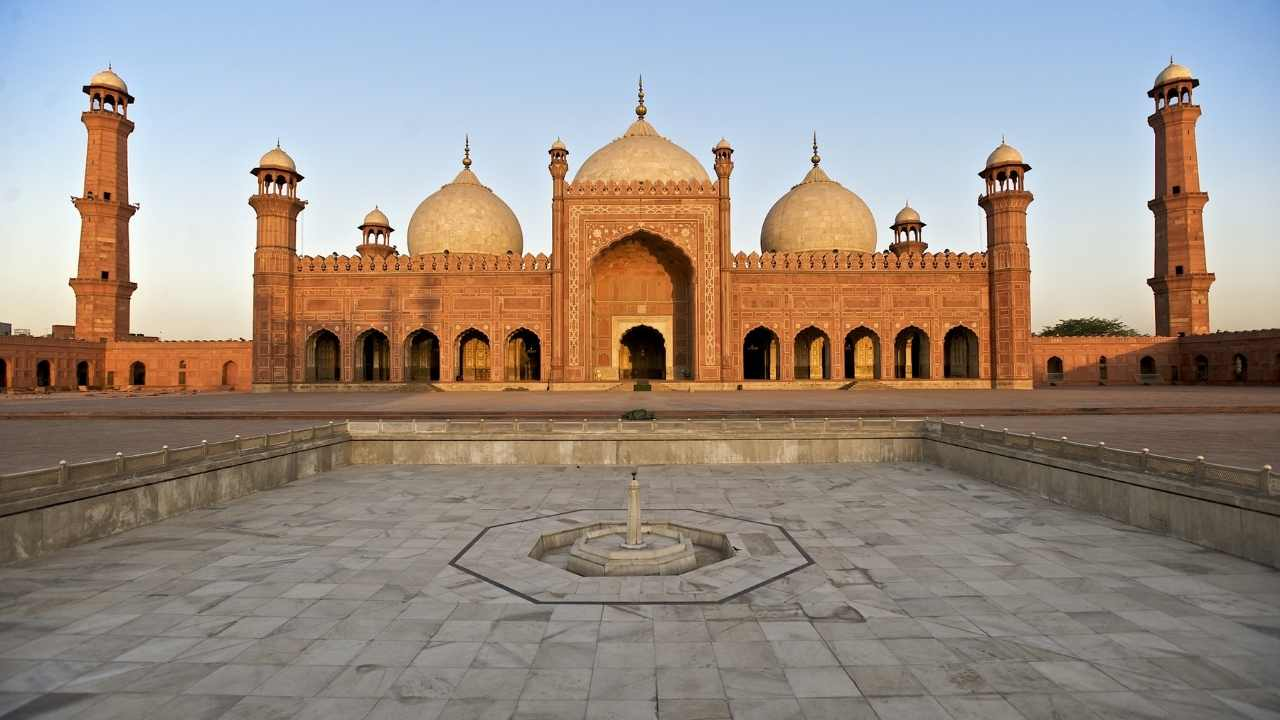 Taj Mahal Sweets
CH. Mohammad Akram founded the Taj Mahal sweets company in 1967. It is close to Lahore's Fort Road. This restaurant's primary attraction is its delectable Halwa Puri. They have two distinct forms of halwa, both of which are created with thickened milk to ensure that customers get the true taste. The halwa, when coupled with puffed-up puris and spicy chana, is irresistible. A must-visit for foodie lovers.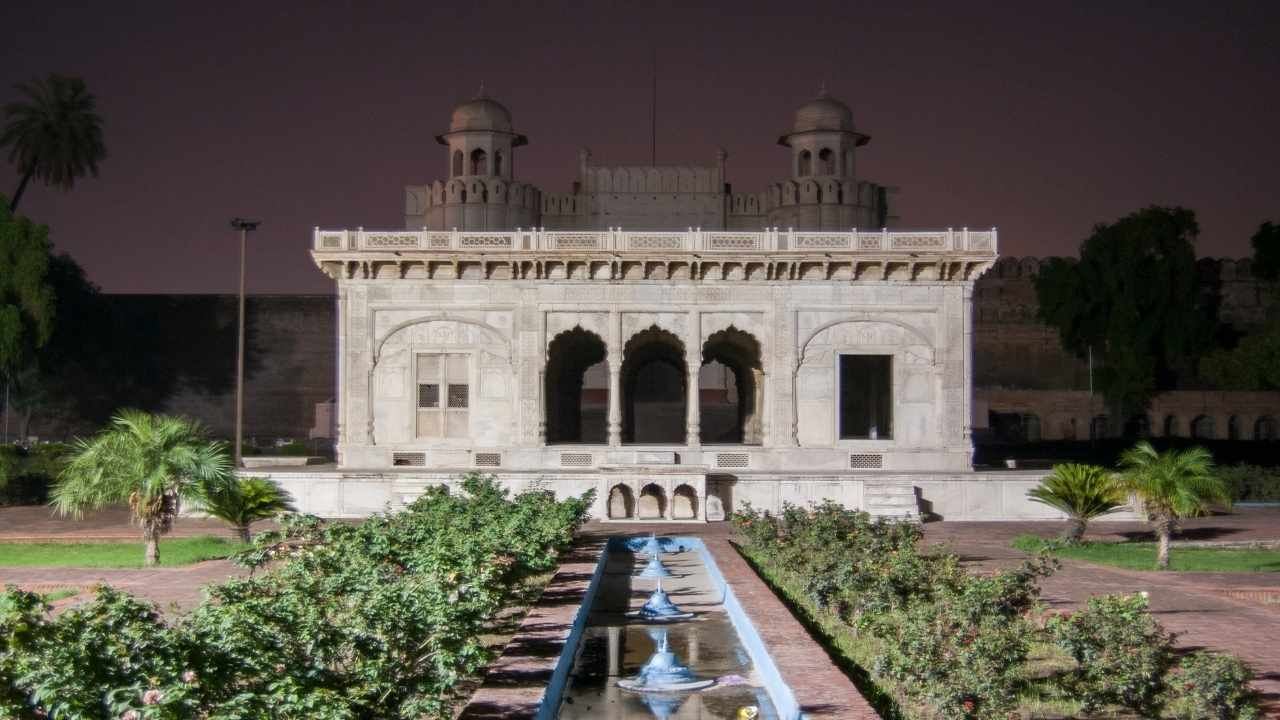 Jade Cafe by Chinatown
Although I can't say the same for their lunch and dinner menus, Jade Cafe has a fantastic breakfast buffet. Jade knows how to make you drool over breakfast, whether it's with their stewing pan of shakshuka or oozing-hot Nutella toast.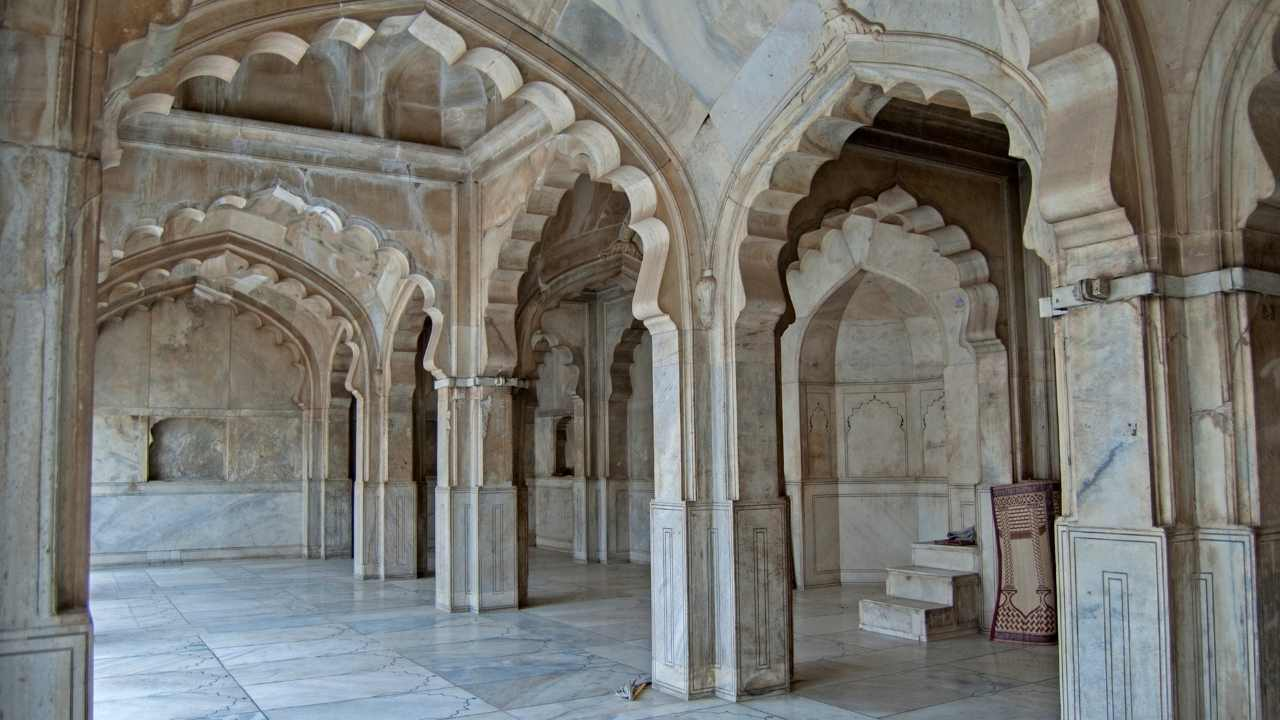 Bundu Khan Restaurant
Bundu Khan is one of the best places to visit in Lahore Pakistan. It has several locations, each with a high level of culinary quality. It features both indoor and outdoor seating options, as well as a cognitive limit. This restaurant's fantastic breakfast menu includes Halwa Puri, Murgh Chaney, Desi Anda, Nihari, Sheermal, and Taftan, and that's only the beginning.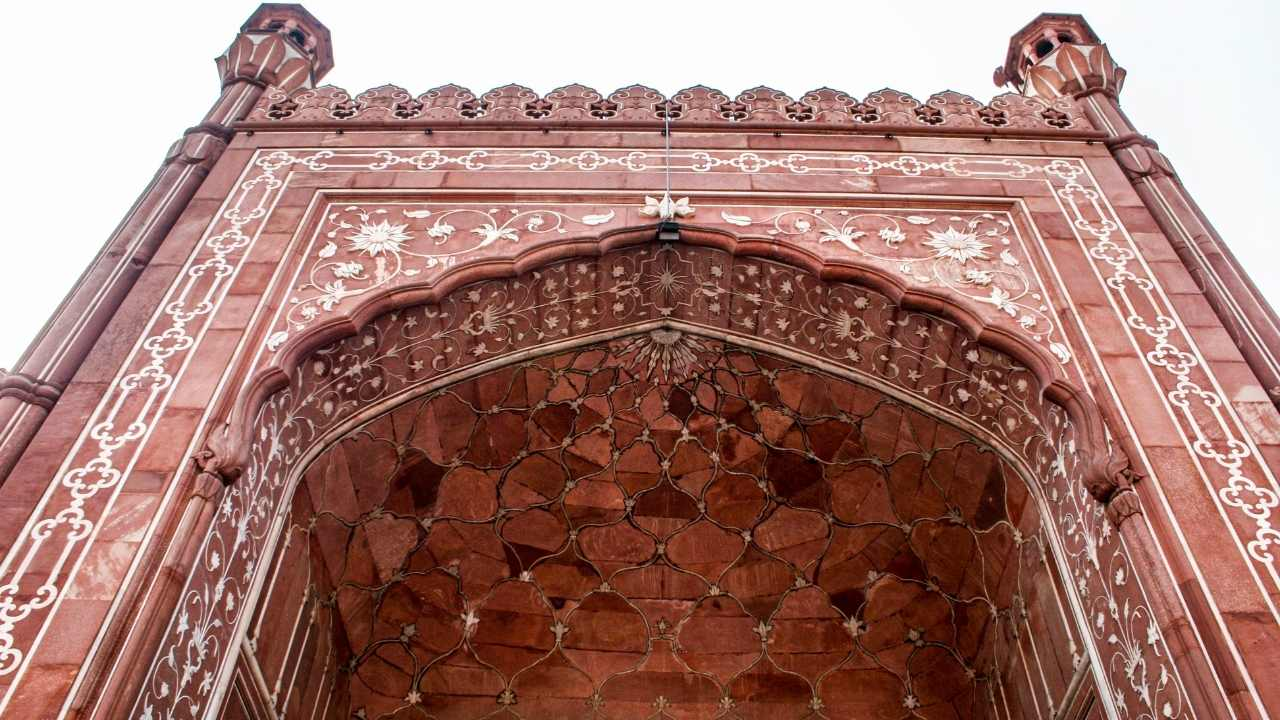 City Cafe & Grill
The morning meal at City Cafe and Grill has risen in popularity in a short amount of time. Their full English breakfast is a must-try since everything, from the hash browns to the sausage to the eggs, is cooked to perfection and tastes fantastic.
If it doesn't pique your interest, try their waffles, which come with syrup, ice cream, and a variety of fruits and make you feel right at home in your mouth.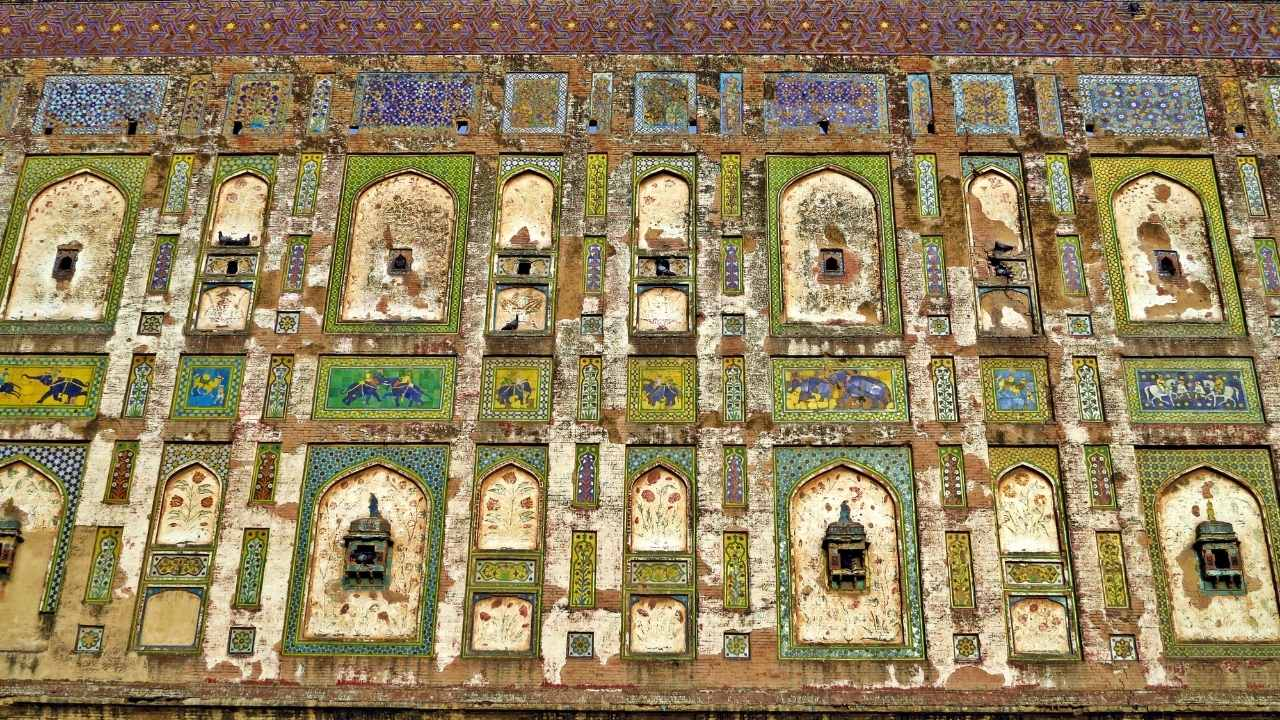 Just Eat Everything
Who am I kidding when I say I'm only going to add a few meal options to my list?
To say that Lahoris adore food is an understatement. If you know where to look, you can eat at any time of the day in Lahore. At 4 a.m., you have the option of eating food (dinner or breakfast).
There's no better way to learn about Lahori and Punjabi culture than to eat a tremendous amount of food.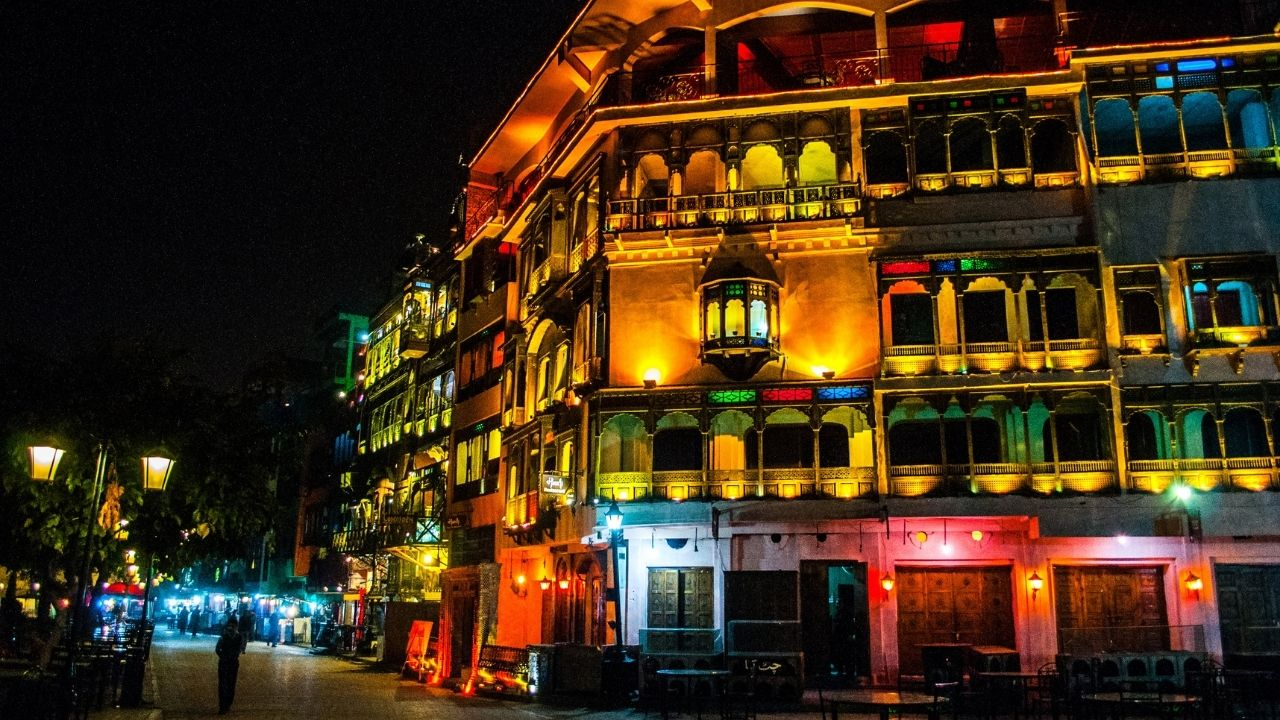 Stay Healthy & Jog in Model Town Park
If you're worried that by eating too much food, you'll gain weight in Pakistan, except that it's unavoidable and that the best you can do is stay active in between meals. The Model Town Park has a lovely, tree-lined 2-kilometre circle where you can burn off 1/10th of your daily paratha caloric intake without dying. Bring cash because the entrance fee is ten rupees.
Strolling in Shalimar Gardens
These UNESCO World Heritage-listed Mughal-era gardens might use a lot of Maintenance, but they're still worth a tour.
Although "garden" was a stretch when I went, there are occasionally-filled canals and tiled archways around the perimeter that (almost) justify the 500 Rs foreigner entrance price. Furthermore, there are only so many sites in Lahore where you may discover this kind of tranquilly.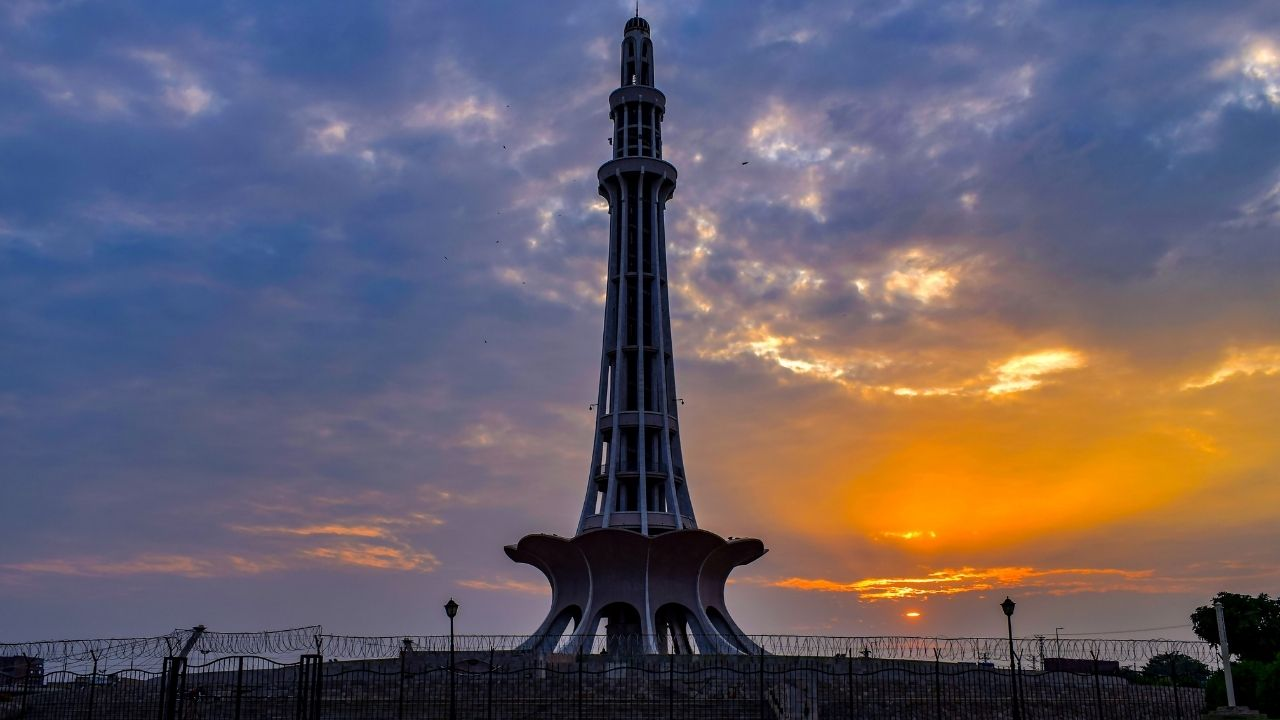 The Mother of Mosques
Miryam Zamani Mosque, also known as Begum Shahi Mosque, was built in the 17th century and is the earliest known Mughal landmark in Lahore. Despite its proximity to Lahore Fort a Unesco World Heritage site, it is sometimes missed because it has been engulfed by newer structures.
Although it is not the grandest mosque in Pakistan, the inside features are breathtaking. If you're interested in Lahore's Mughal heritage, this is a must-see.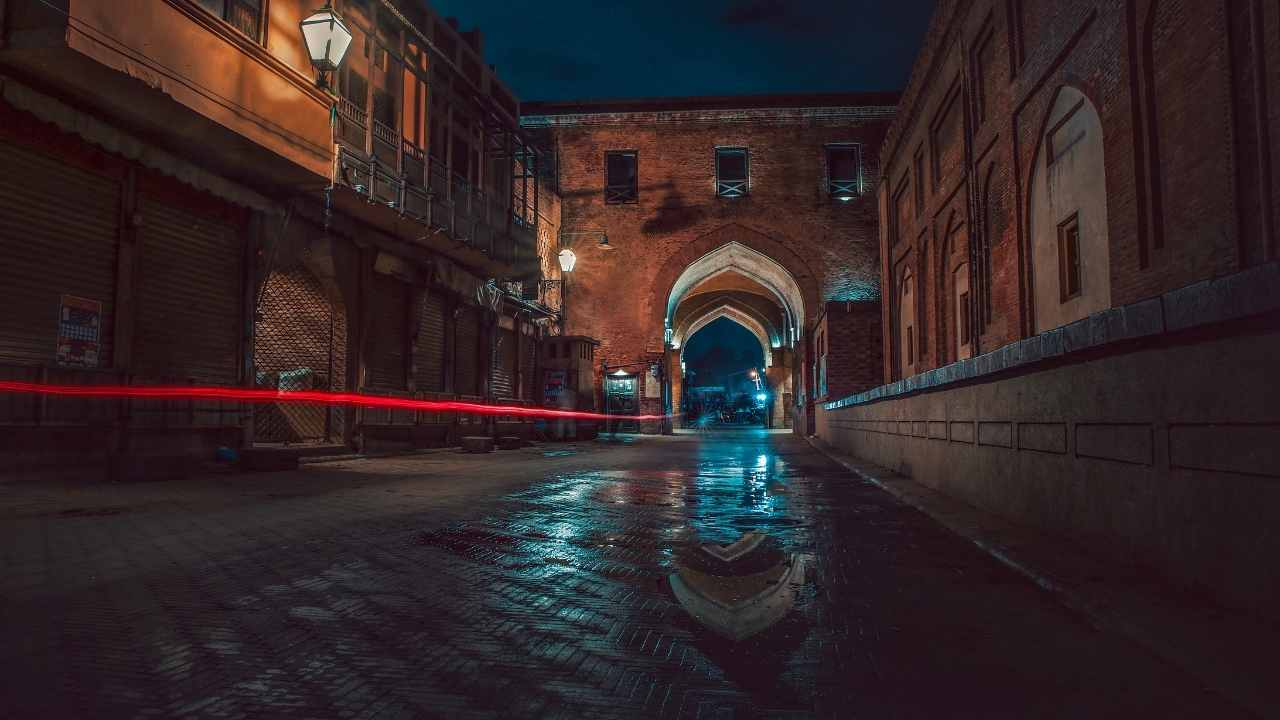 The Peaceful Tomb Of Dai Anga
A majestic doorway off the busy GT Road leads to the little-known Mughal Tomb of Dai Anga, Shah Jahan's wet nurse. Yes, the same Dai Anga from the Dai Anga mosque who was previously mentioned—clearly she was respected!
This calm tomb is great for an off-the-beaten-path historical adventure in Lahore, as it is encircled by delightfully green and manicured gardens and is quite well-preserved as far as Pakistani monuments go.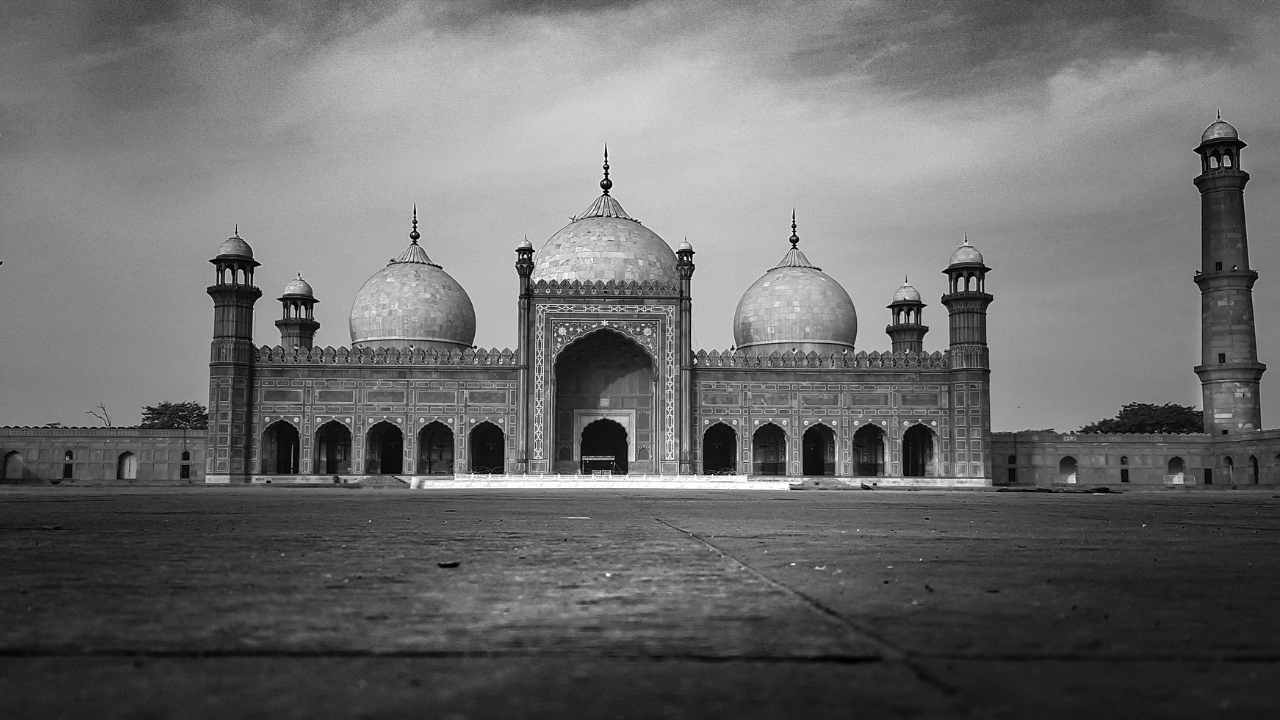 Pay Tribute To The Patron Saint Of Lahore
In the 11th century, Ali Bin Usman Hajveri, also known as Data Ganj Baksh (the bestower of treasures), was a well-known Sufi saint. He is still revered as a symbol of peace, love, and tolerance. The temple of Lahore's patron saint should not be missed.
Thousands of worshippers visit the Data Darbar temple each year because of its spiritual ambience. People of all ages come to pray and ask for their wishes to be granted. The 'urs,' a yearly event in which swarms of devotees are visiting to pay honour to the saint, takes place every year.
One of the most famous places, the biggest Sufi shrine in South Asia and one of Pakistan's holiest places in Lahore are open 24 hours a day, but if you truly want to witness the throng gather in his honour, go on Thursday evening.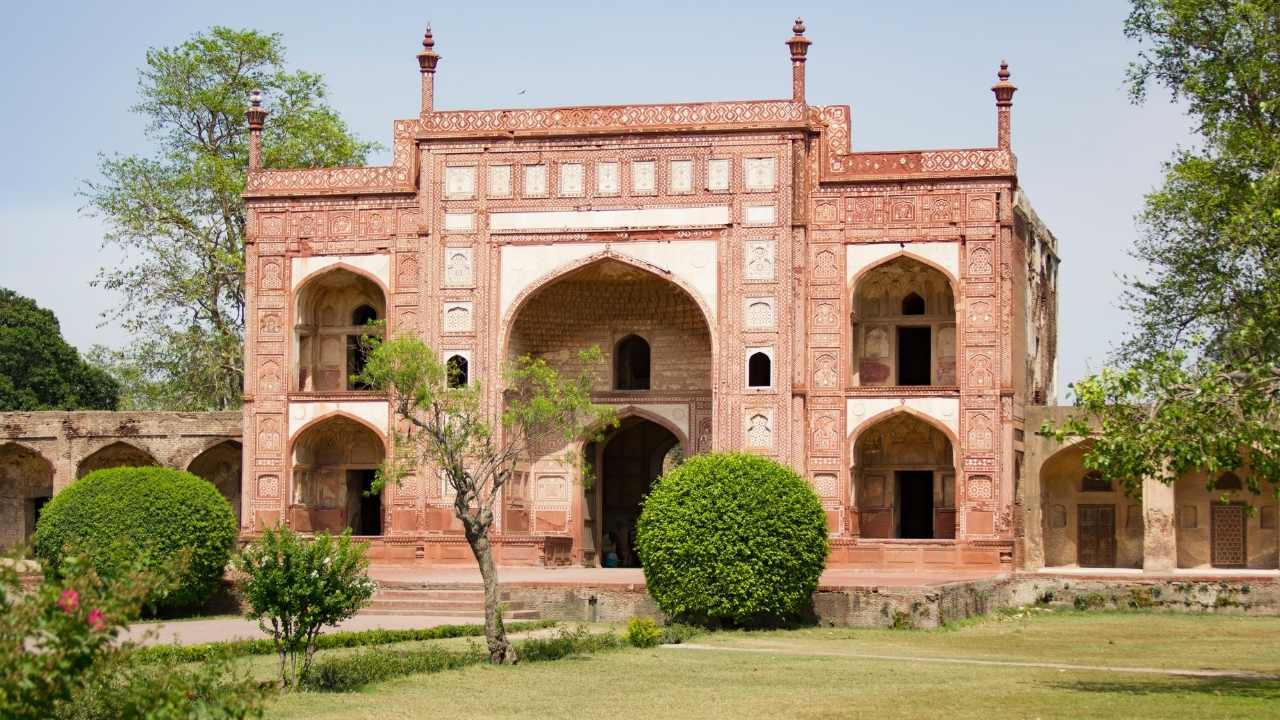 Lahore Museum
If the weather is unusually hot and/or rainy, Lahore Museum is the place to go. Expect nothing on the scale of the Smithsonian, but it's a decent museum in Pakistan.
If your time in Pakistan does not allow you to see the Buddhist historical sites in Khyber Pakhtunkhwa, you should visit the exquisite colonial establishment, which has a particularly significant collection of Gandharan art.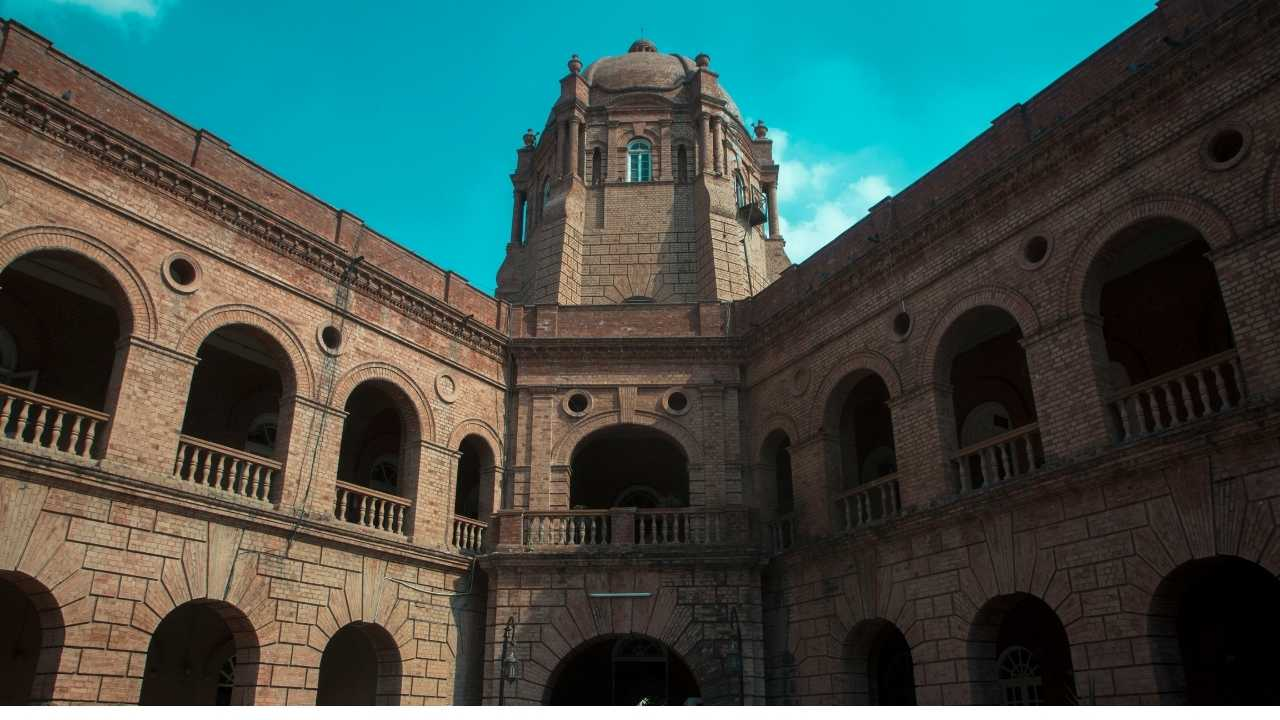 Bhang Ka Papad
You can buy cannabis delicacies on the streets of Lahore, not that I condone drug use (cough).
Bhang ka papad is the crispy fried papadum chips served as a side dish at Indian and Pakistani restaurants, but they contain cannabis. They look like an ass and taste like grass, but one (or two) will give you a powerful buzz.
On the streets of Anarkali, papadum vendors frequently have a few buried beneath heaps of regular papadum. If you ask for "bhang" or "bhang ka papad" without being loud or shady, they'll probably be amused and sell you a piece for roughly 20 Rs. But don't go crazy—edible highs are potent, last a lot longer than smoking, and take an hour or two to kick in. Be patient and cautious.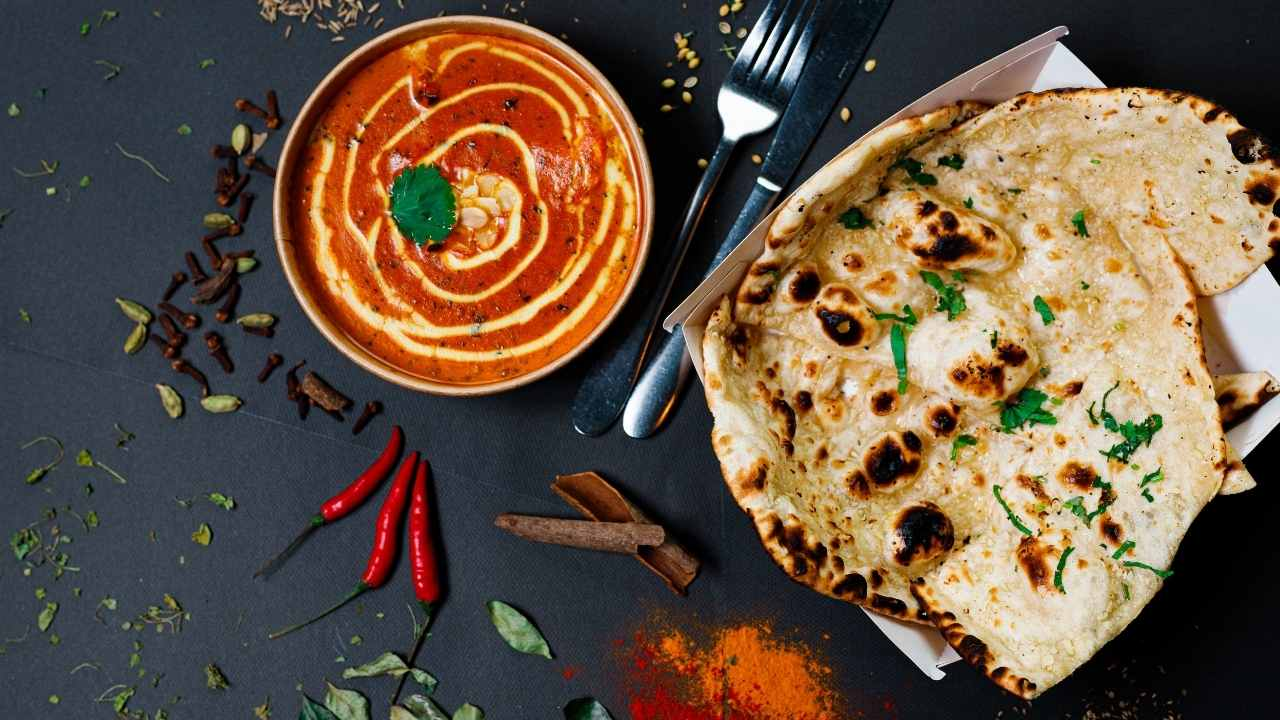 Layers Bake Shop
Many of the followers that layers have gained in Lahore just a few months have declared that "the frenzy is true." It is well-known for its exceptional quality and delicious flavour. Cakes, Cupcakes, Brownies, Sundae, Mini Cheesecakes, Muffins, Cookies, Pies, and Cup desserts are all available at Layers Bakery in Lahore. Each dessert is decadent, appealing, and expertly created using top ingredients.
They have a variety of cakes in various flavours and designs to suit any occasion. Birthdays, celebrations, anniversaries, and other special occasions can all benefit from it.
They do an amazing job with the frosting on the cake's top. The unique frosting adds the ideal finishing touch, making it even more delicious and delicate. It is the ideal option for making any occasion lovely at a little cost.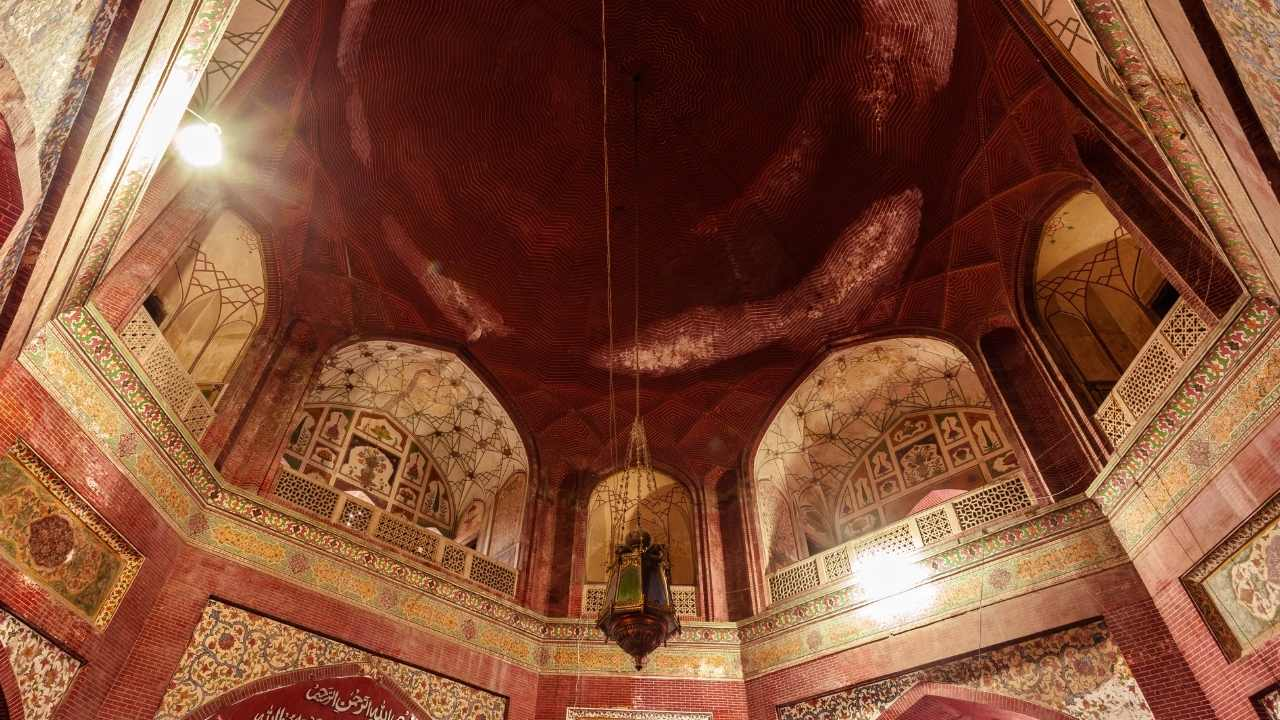 Tomb of Jahangir
Jahangir's Tomb is located on the outskirts of Lahore, around 45 minutes from the city centre. The tomb of Jahangir is an elegant Mughal monument in great condition, with lush green grounds and is a must-visit.
If Lahore's bustling life is getting to you, it's the ideal venue to get some fresh air and peace. Bring a towel and a book, and you can rest under the trees for an hour or two while others ask for selfies.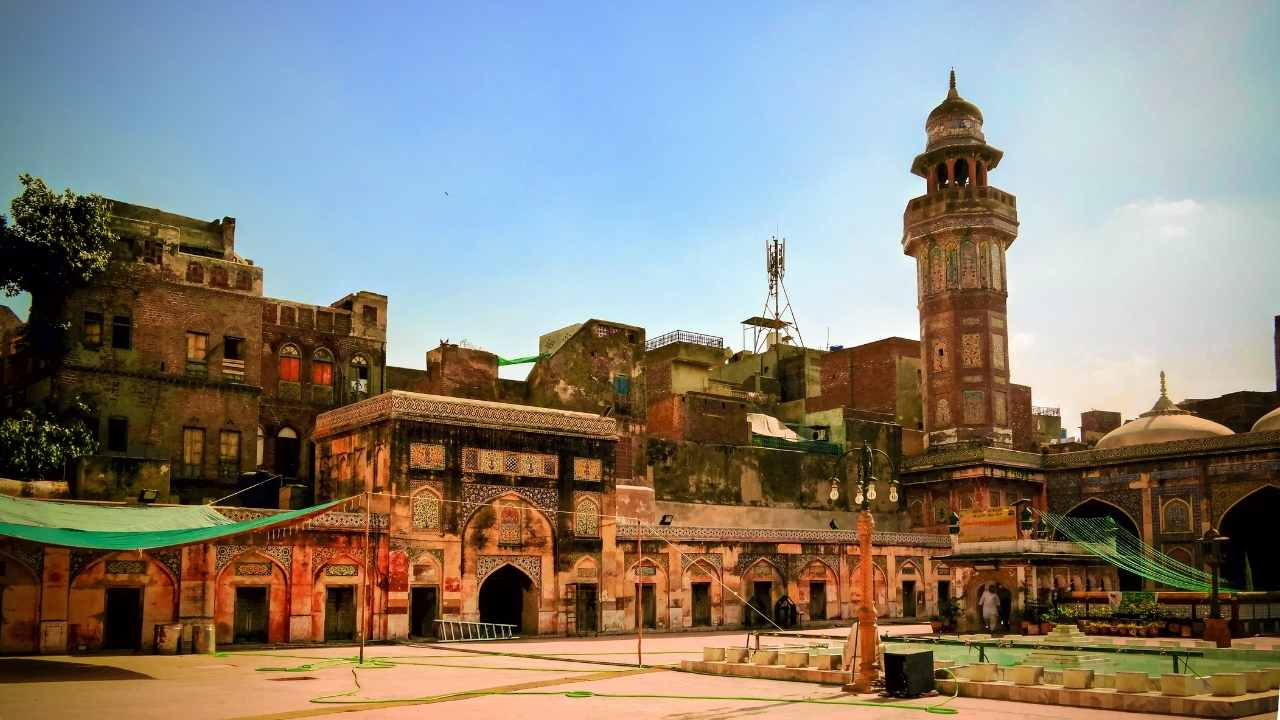 Nankana Sahib
Head two hours west to Nankana Sahib, which has a handful of Sikh gurdwaras, to get a taste of various religions in Pakistan. Guru Nanak, the first Sikh guru, is supposed to have been born in the city.
Every year, millions of Sikh pilgrims visit his gurdwara, now known simply as Nankana Sahib. Both men and women must cover their heads inside gurdwaras, therefore bring a scarf or head covering.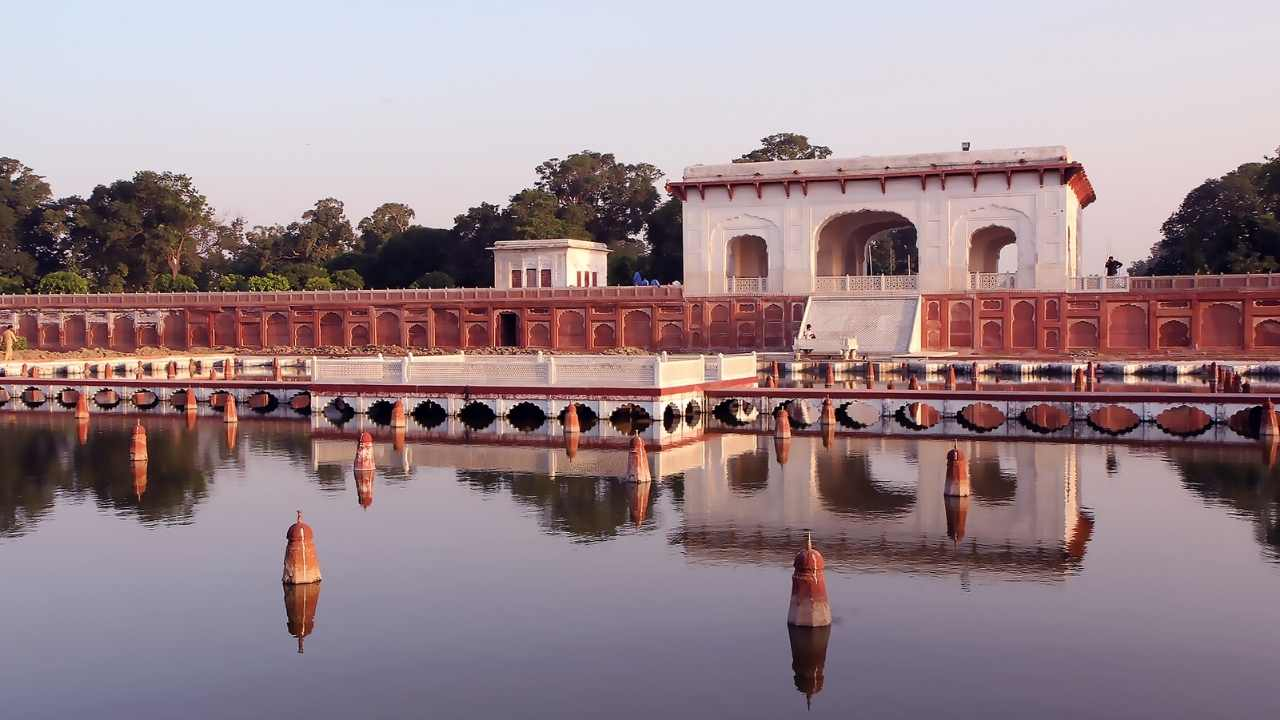 Baba Bulleh Shah's shrine in Kasur
The Baba Bulleh Shah Shrine is a must-see for anybody keen on Sufi poetry and is only an hour or two outside of Lahore. Sufi singers such as Nusrat Fateh Ali Khan and Abida Parveen have made Bulleh Shah's verses popular in modern times, and they are an important component of Sindh and Punjab's musical tapestry.
If you're unfamiliar with him or his music, don't worry—usually, someone is performing Sufi qawwali music in the shrine.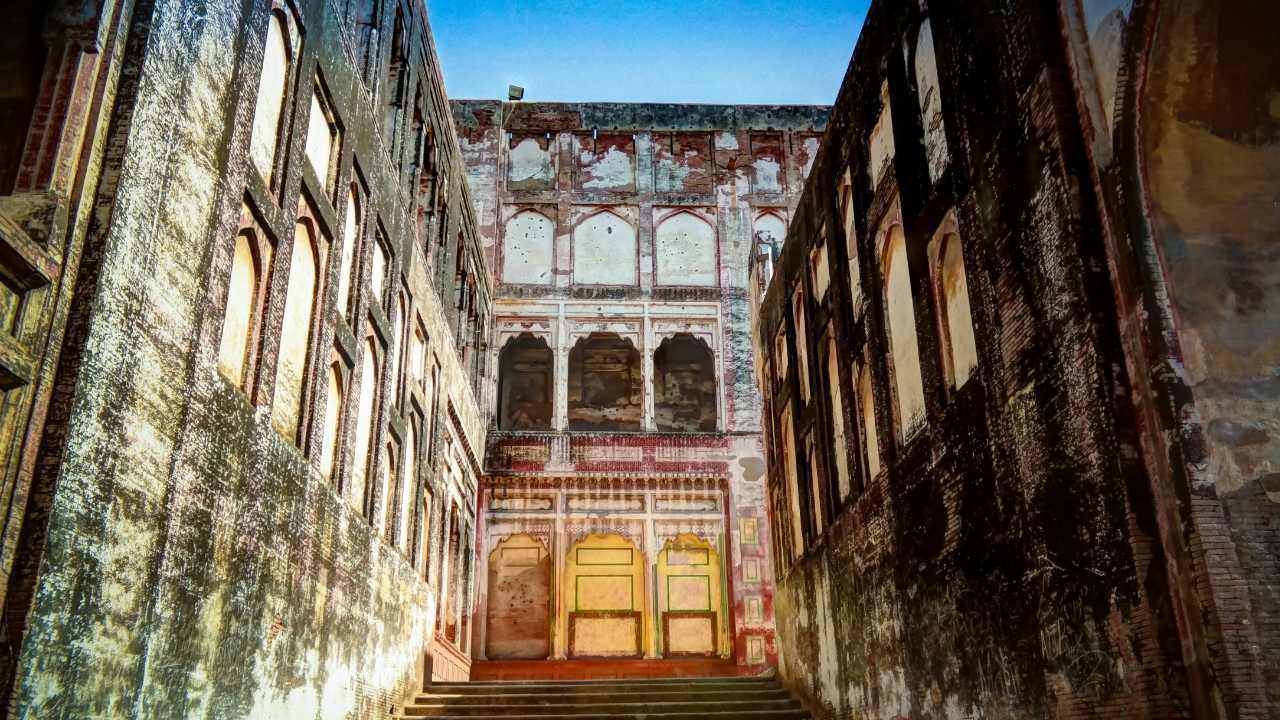 The Shrine Of Shah Kamal Chisti
If you're going to Kasur for Baba Bulleh Shah's shrine, you might as well stop at Shah Kamal Chisti's temple! The hilltop shrine isn't as large as Bulleh Shah's, but it has a more tranquil and private atmosphere.
Don't miss the harmonium player who hangs around in the courtyard; if you ask, he'll happily play music for you.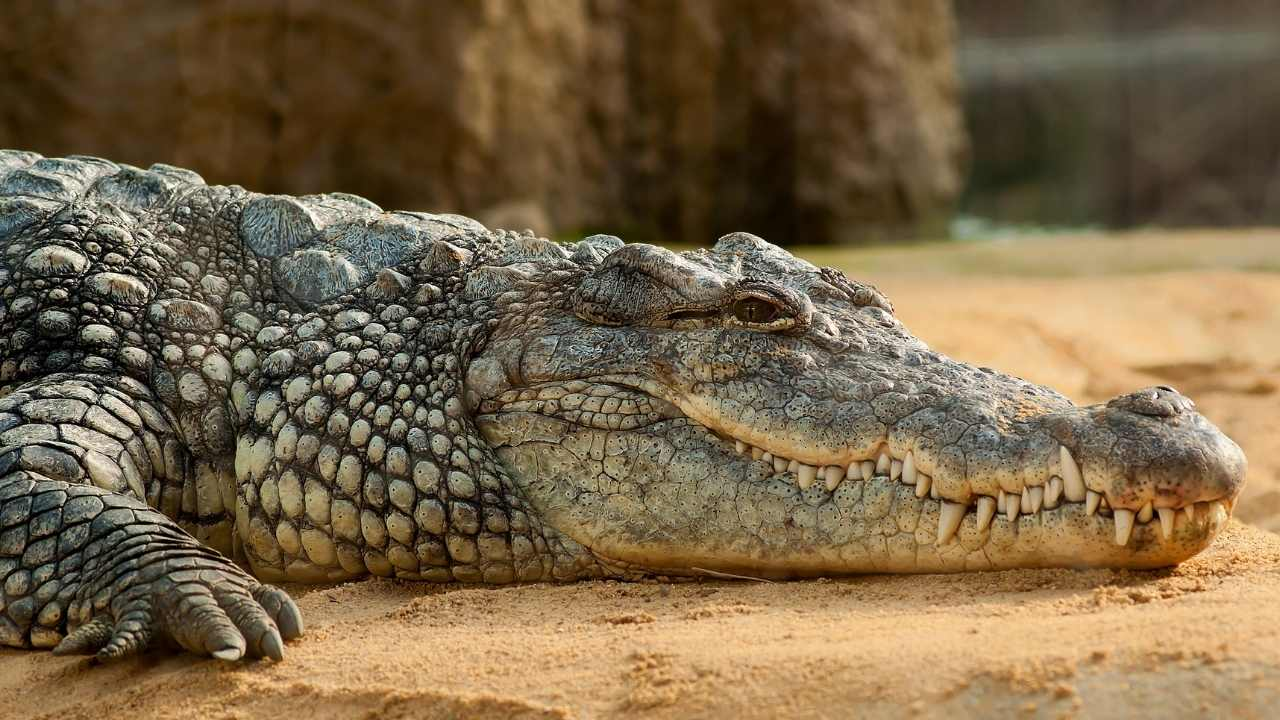 Wagah Border – Ceremony
The stunning military procession at the Wagah Border is a must-see for anybody visiting the City of Gardens. The customary flag-hoisting and lowering ceremonies, which date back to 1959, take place every morning and evening at the Pakistan-India border, which is one of Lahore's most famous tourist attractions. Every day, however, a sizable crowd gathers for the Beating Retreat Drill & Wagah border ceremony which takes place before sundown.
Before dusk, a daily ceremony takes place on the India-Pakistan border. Ceremonial guards on both sides of the border stomp, shout and kick high in a demonstration of unity between the two countries, then simultaneously drop flags.
On the plus side, seeing the genuine Wagah border guards hanging out and talking to each other is entertaining. Not everyone is as fearful as they appear to be.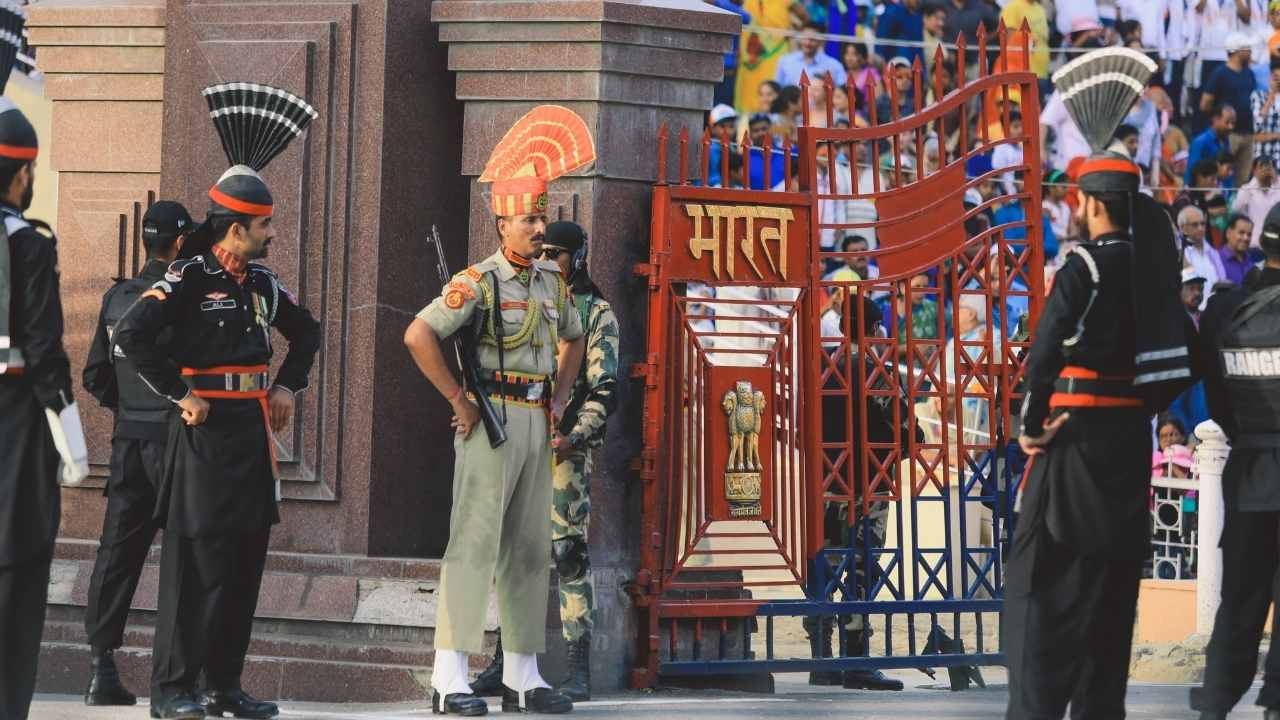 Flower Market (Phool Mandi)
This technicoloured dream hides over the river near the Saghian Bypass and is known as phool mandi or flower market. Despite the fact that Lahore has numerous flower marketplaces, this is the city's biggest.
People come here to bid on bulk amounts of flowers (a big bundle for 1,000 PKR or less? It's tempting!) as well as purchase garlands and bouquets for weddings and other special occasions.
You'll need to get out of bed early in the morning to have the best floral experience: sellers start selling flowers before sunrise, and most will be gone by 8 or 9 a.m. The flower market is located on both sides of the major road.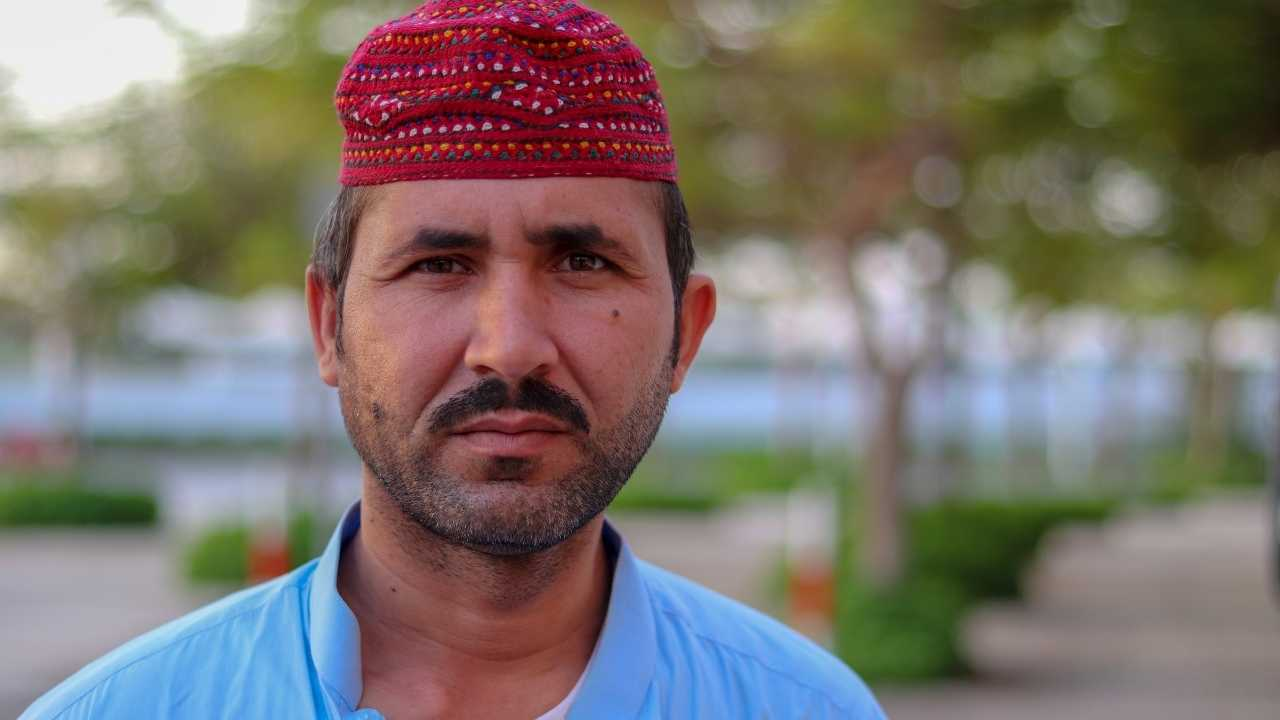 The Fakir Khana Museum
Fakir Khana Museum is one of South Asia's largest private museums. 'Fakir Khana' simply means 'House of the Humble Ones.' It has been open to the public since 1901 and is run by the Fakir family, who were Maharaja Ranjit Singh's Wazirs (Ministers).
The museum houses about 20,000 antique items, some of which date back to the 18th century. It houses Queen Victoria's and Maharaja Ranjit Singh's presents. The museum has several halls that depict the aristocratic living standards of Punjab's rulers at the time.
The exquisite halls of Fakir Khana Museum house Mughal masterpieces, portraits of past monarchs, and artefacts from ancient Gandhara and Buddhist civilizations. Calligraphy, handwritten Quran passages, Persian carpets, and Maharaja sculptures can all be found here.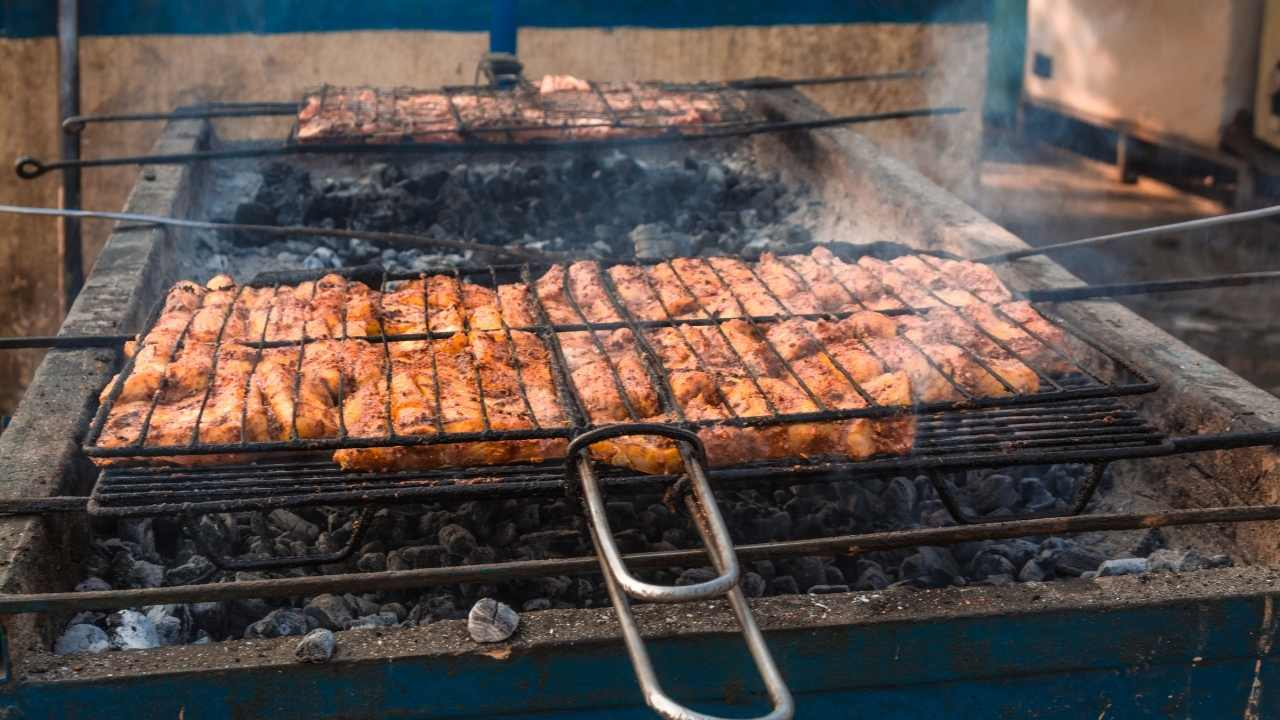 The Pakistan Army Museum
The Army Museum in Lahore is a newly constructed museum that depicts the country's origins, history, heritage, and the struggle for stability. The museum houses various retired helicopters, tanks, and warplanes that cover a huge area.
Beautifully organized monuments of Pakistan's heroes can be found at the museum. A memorial wall runs the length of the museum, paying respect to over a thousand servicemen who gave their lives for the country.
Life-size statues of elephants and horses with their riders greet visitors as they enter the various galleries. The museum depicts the country's wars and battles and portrays each province, its people, and the Pakistani minorities who held firm during the country's difficult times.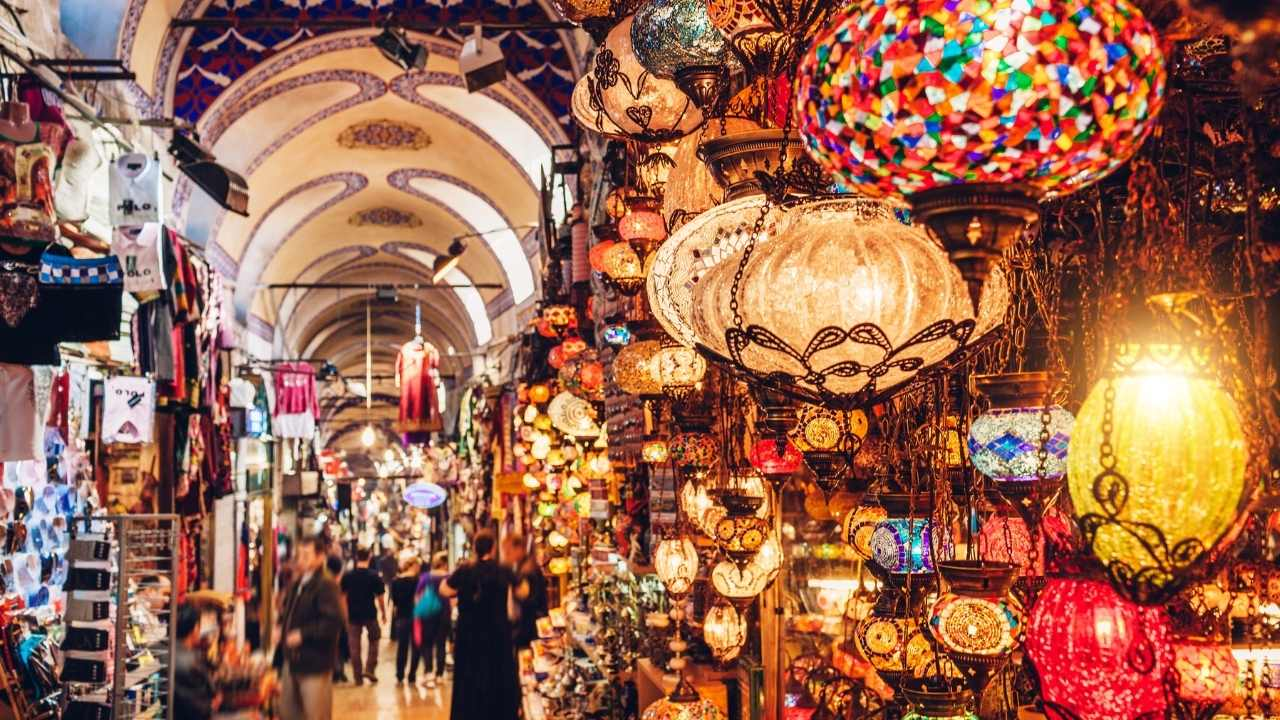 Urdu Bazaar – A Bookstore
One of Lahore, Pakistan's oldest book markets is the Urdu Bazaar (Urdu Market). The Urdu Bazaar, which dates back to the Mughal Empire, is a must-see for bookworms. It features a large number of novels, books, manuals, maps, travelogues, and other works of literature.
The market has a broad selection of books in Arabic, English, and Urdu at the lowest possible costs. It is a very well-known market and is extremely important in Lahore. Orders for books from this bazaar come from all around the country.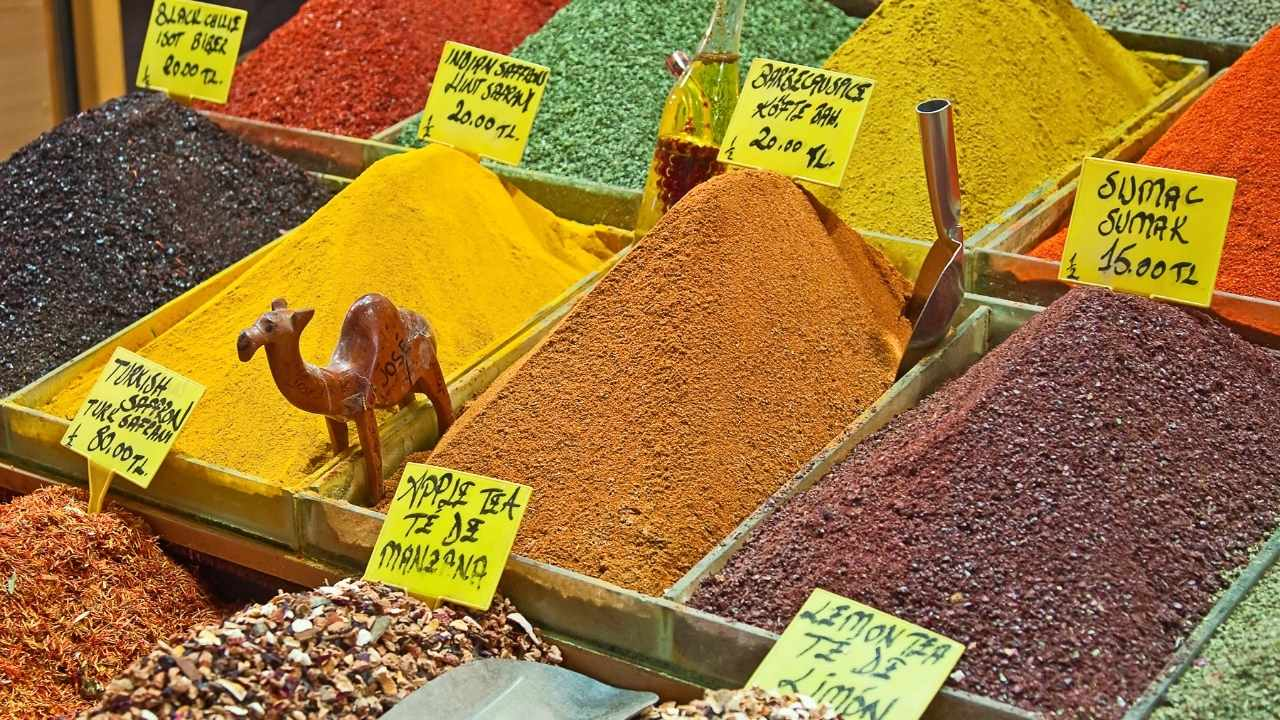 The MM Alam Road
If you want to see the city side of Lahore, MM Alam is the place to go. The upmarket district, which is lined with high-end retail outlets and excellent dining, is one of the city's biggest business hubs. All of your favourite apparel and fashion companies can be found here.
If you want to take a break from visiting Lahore, pay a visit and relax at one of your favourite cafes. There are a variety of cuisines to choose from, including Italian, Turkish, continental, and Desi. Everything is found on MM Alam Road.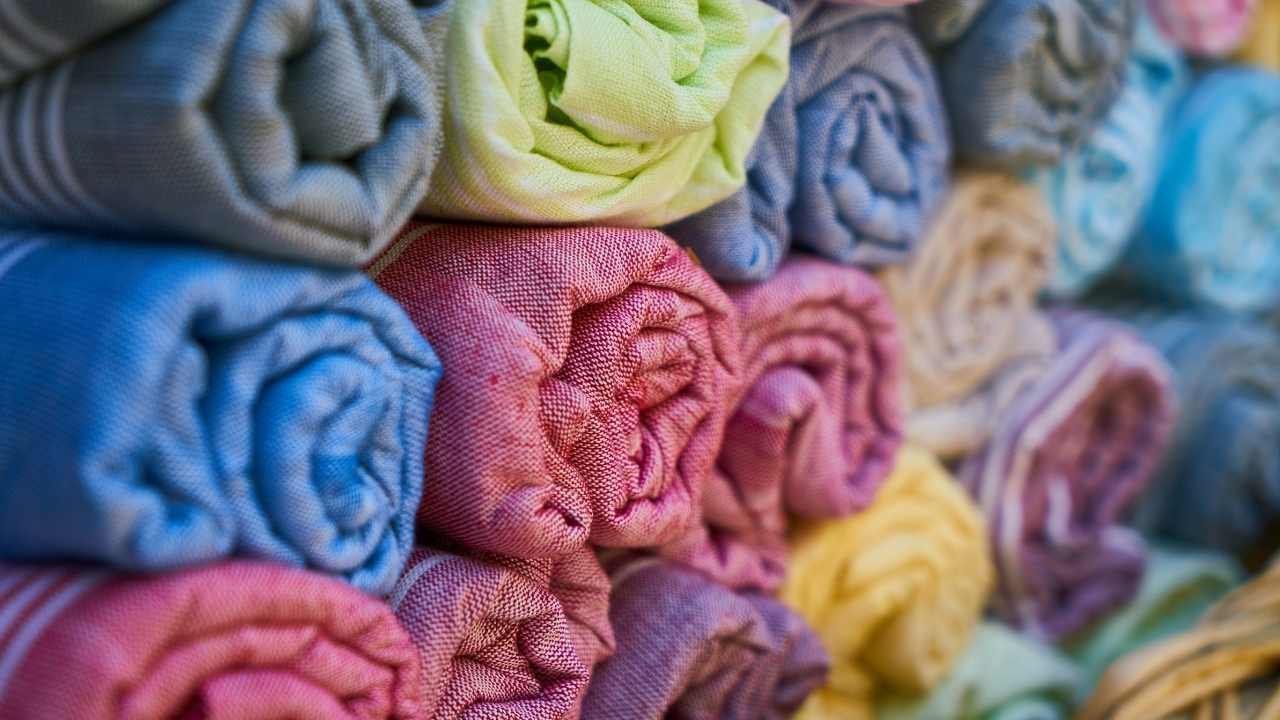 Hiran Minar
A small village named Sheikhupura, about an hour's drive from Lahore, is home to the world's first and last tomb dedicated to a pet. According to legend, Jahangir built it to honour his pet antelope, Mansiraj.
The tomb was built as a game reserve so that the elite might come to Lahore and hunt. After Jahangir's death, Shah Jahan enhanced the tomb's magnificence by adding a pavilion and a magnificent pool.
You may see the lovely reflection of the reddish sky in the quiet waters and enjoy the serenity and tranquillity of the surroundings if you visit the tomb early in the morning.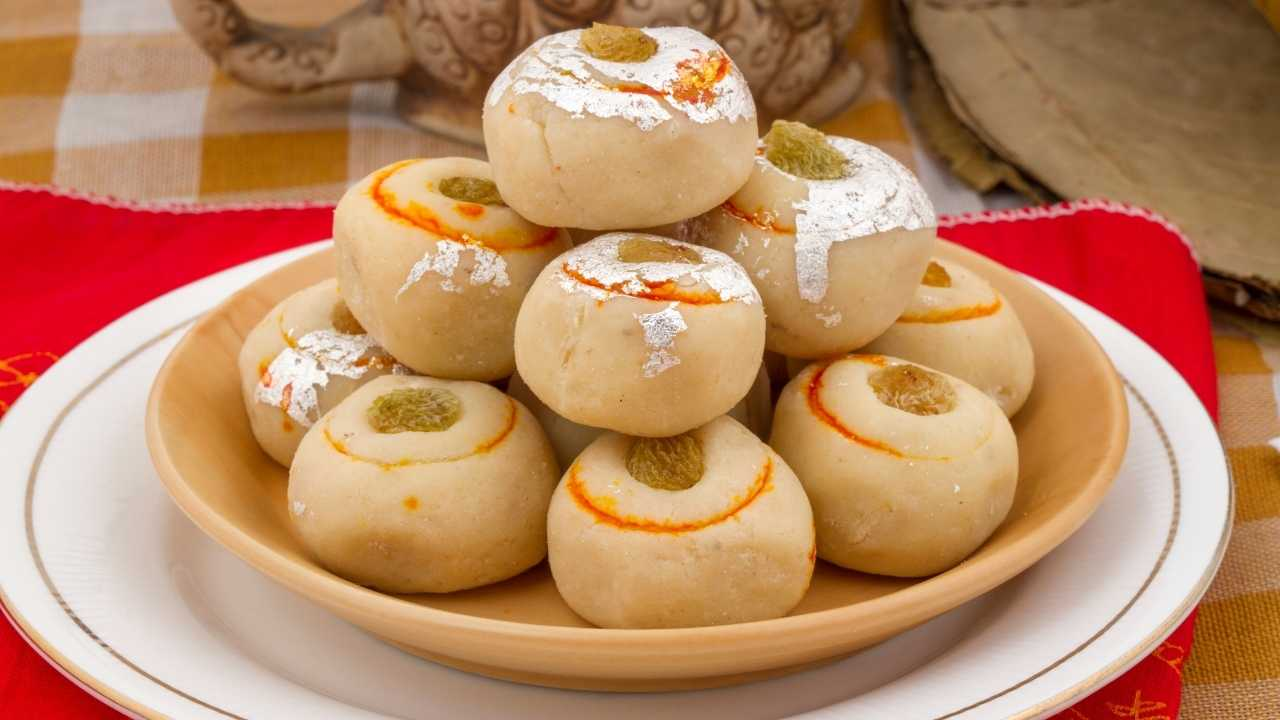 The Craftsmanship of Sheesh Mahal
In Lahore, Pakistan a stunning edifice known as the Sheesh Mahal, or Palace of Mirrors, can be seen in the fort's northwest corner. The palace was constructed during the time of Mughal Emperor Shah Jahan in the 16th century and has been wonderfully preserved to this day.
The beautiful white marble pavilion's walls are embellished with sophisticated mirrorwork unlike anything else in the fort, making it truly distinctive. It has evolved into the fort's most important structure, and it's easy to miss if you don't know where to look.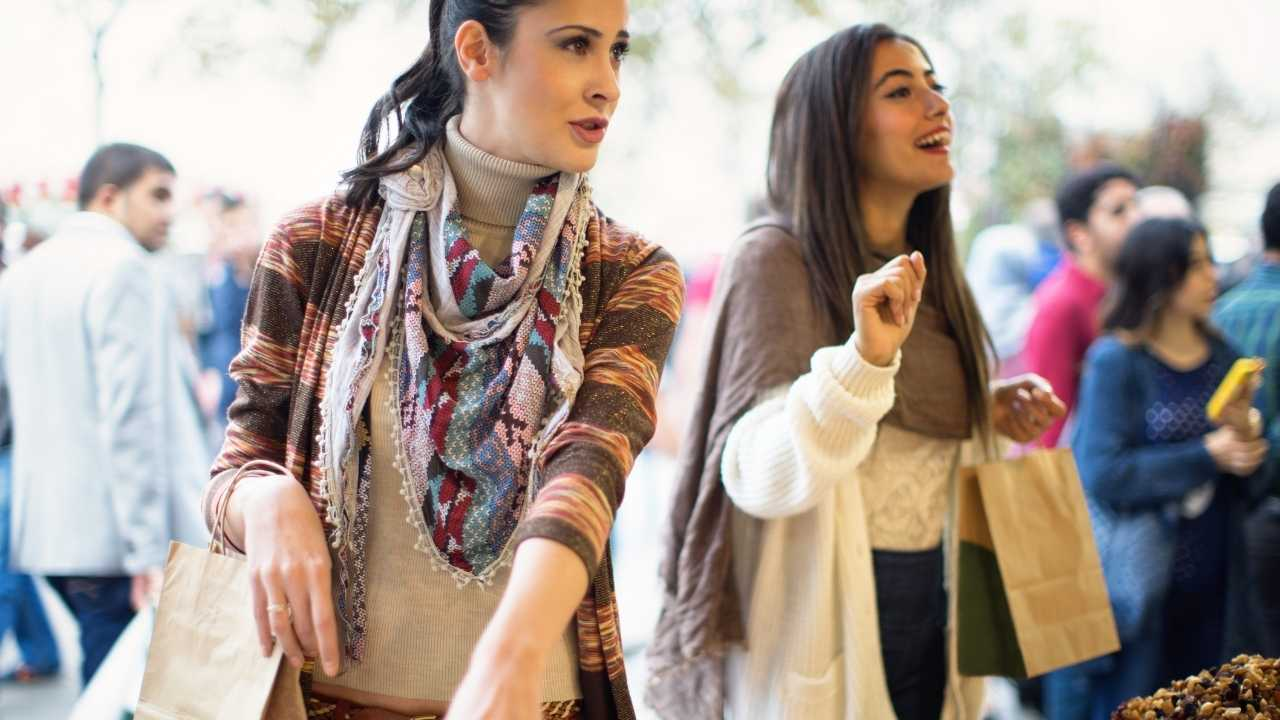 The Minar-e-Pakistan – Greater Iqbal Park
The Minar e Pakistan is more than a landmark; it commemorates the passage of the Lahore Resolution in 1940… and it was this resolution that led to the partition of India and Pakistan in 1947. The Minar is a prominent tourist attraction in Lahore and is a symbol of freedom and Pakistani pride.
The 70-meter-tall statue is located in Iqbal Park, next to the Badshahi Mosque and the Lahore Fort, two additional must-see attractions in Lahore. It used to be able to enter the building and take the elevator to the top, but the elevator does not appear to be operational any longer.
The tombs of Allama Iqbal, a prominent spiritual thinker, and Hafeez Julandhari, the poet who composed the lyrics for the National Anthem, are located adjacent to Greater Iqbal Park. Lahore's Great Iqbal Park is also known for producing a plethora of cricketing superstars. Thus, one of the best places to visit in Lahore Pakistan.
There are fountains on the grounds of the Minar e Pakistan, as well as the mausoleum of Ranjit Singh, which is currently closed to foreign visitors. Weekends are very busy (as are most things to do in Lahore), although the neighbourhood is quiet during the week.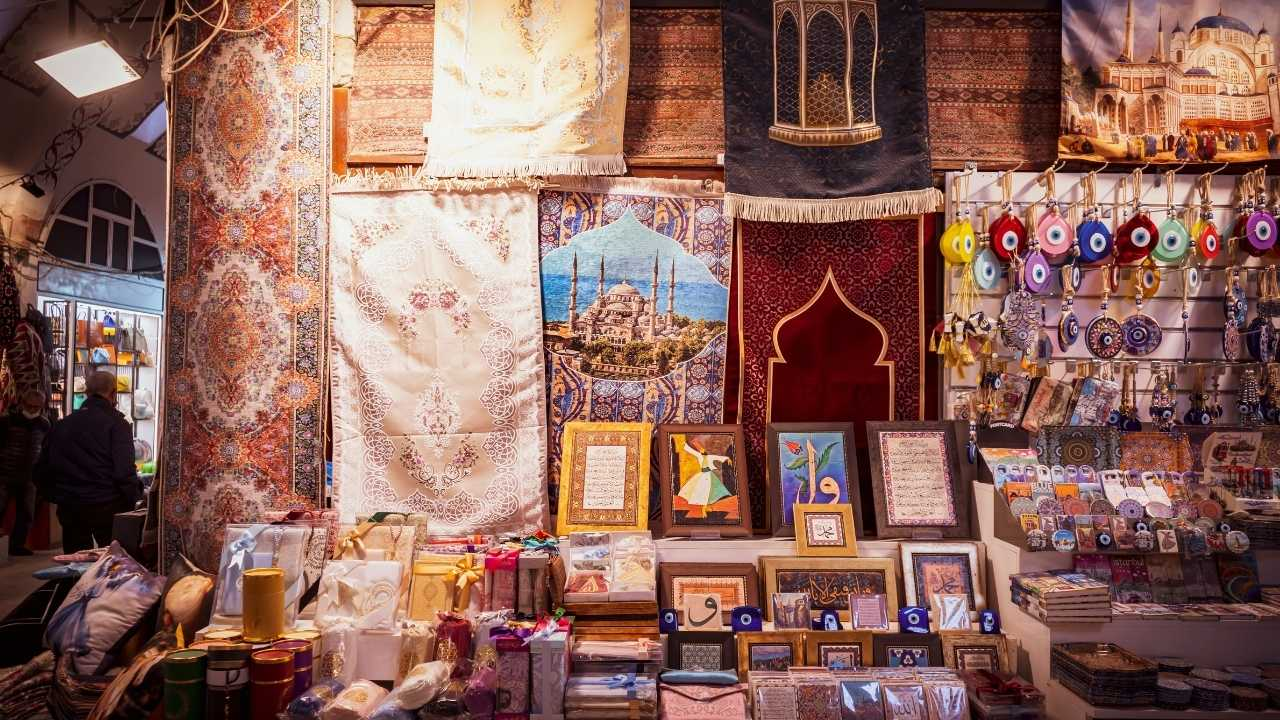 Mini Golf Club
One of the great places to visit in Lahore, Pakistan to unwind after a long day of travelling and exploring. There is more than mini-golf at this popular hangout spot for Lahore's youth. Tourists who want to spend the day having fun with their trip partners can play the game.
Then, in the evening, relax and enjoy the club's wonderful atmosphere while smoking hookah and eating delicious fusion food.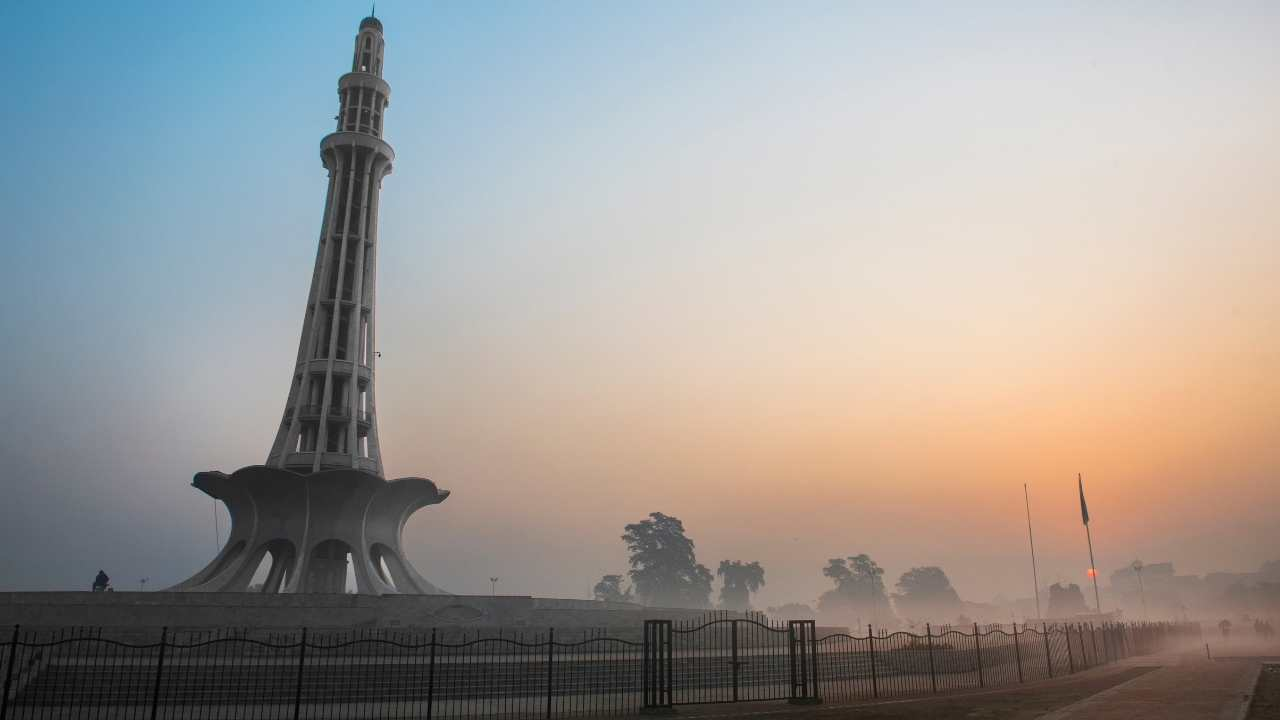 Mian Mir Shrine
Lahore appears to be a city of shrines… and, even if you're wondering, "another one?" They're all worth your time, believe me. The Mian Mir shrine is a tranquil haven, with beautiful pastel colours and a vast marble "square" where visitors can relax and pay their respects to the legendary saint Mian Mir.
In the early 1600s, he was noted for being a spiritual educator to Dara Shikoh, the eldest son of Mughal ruler Shah Jahan. Mian Mir, unlike other shrines, is not segregated and attracts a considerable number of female worshippers, particularly on weekends when many come to relax in the "garden" setting.
The shrine is especially famed for its Thursday night Qawwali (traditional music) performances, which draw large crowds. (Yes, Lahore's Thursday nights are lively.) Keep in mind that cameras are legally prohibited, but I was able to bring mine in after some wheedling.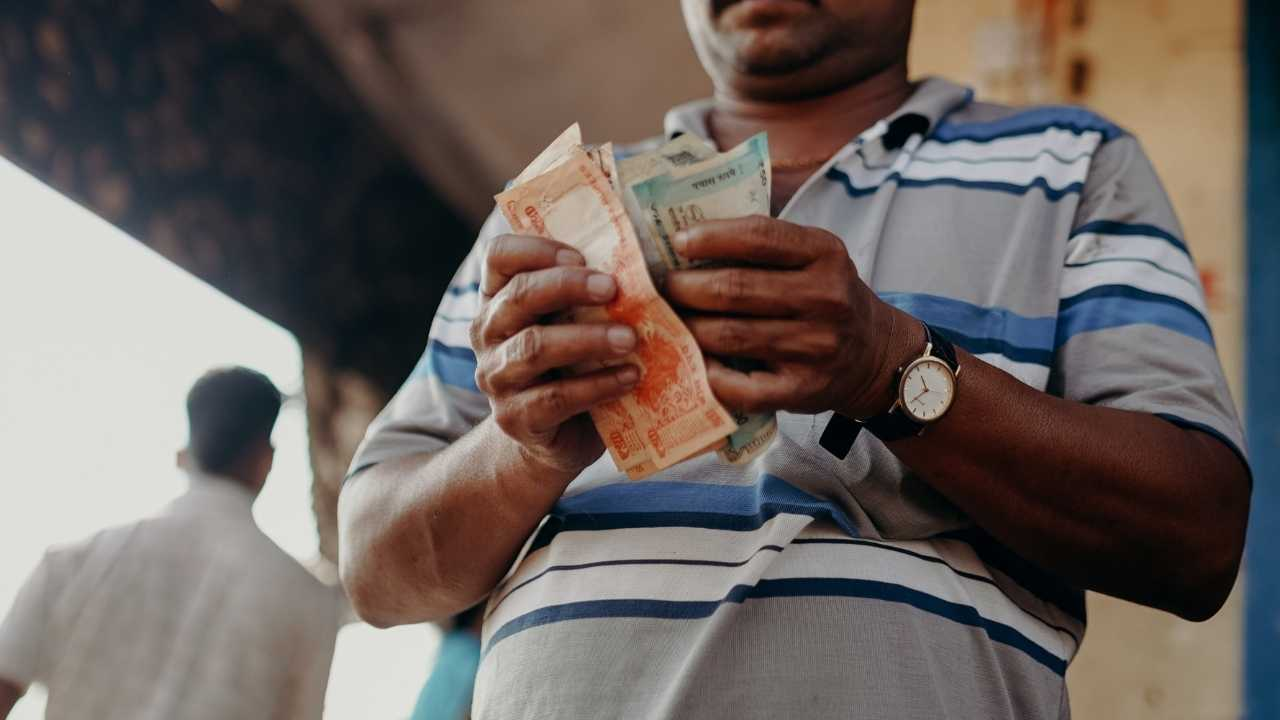 Bagh e Jinnah AKA Lawrence Gardens
The Bagh e Jinnah, a vast and historically significant park on Lahore's shopping road, is more than just a relaxing hangout. A botanical garden, a mosque, and the Quaid-e-Azam Library, which is housed in a 19th-century Victorian-style structure, are all located there.
Bagh e Jinnah is among the best places to visit in Lahore, Pakistan for relaxing, and many Lahoris agree—the park is filled on Sunday afternoons! Throughout the grounds, there is a walking track, food vendors (including bhang papad), and various benches.
In terms of weather, the park is best visited from October to April, however, it is open all year.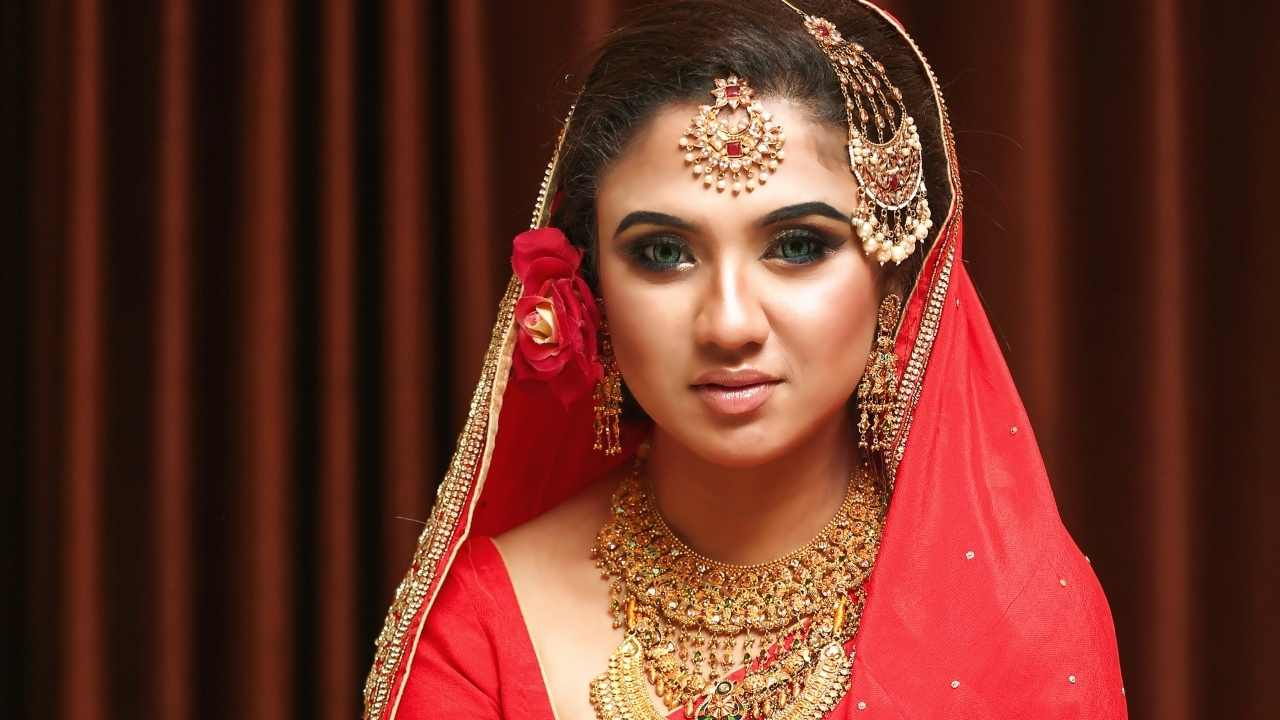 Ashraf Fresh Tikka
Because Lahore, Pakistan is a gastronomic city, there are hundreds of Tikka shops. But, even after visiting a few, nothing beats the chicken tikka at Ashraf's—it's one of the best tikka restaurants in Lahore!
You will take advantage of their amazingly reasonable (and wonderful) chicken piece and naan collaboration because it was juicy and well-seasoned.
The price of the meat, naan, raita, and a cold drink is around 170-180 Pakistani rupees (approximately $1.50). Although the breast piece has more meat than the leg, I prefer the leg.
Don't worry if the chicken isn't your thing. There's something for everyone on the menu here!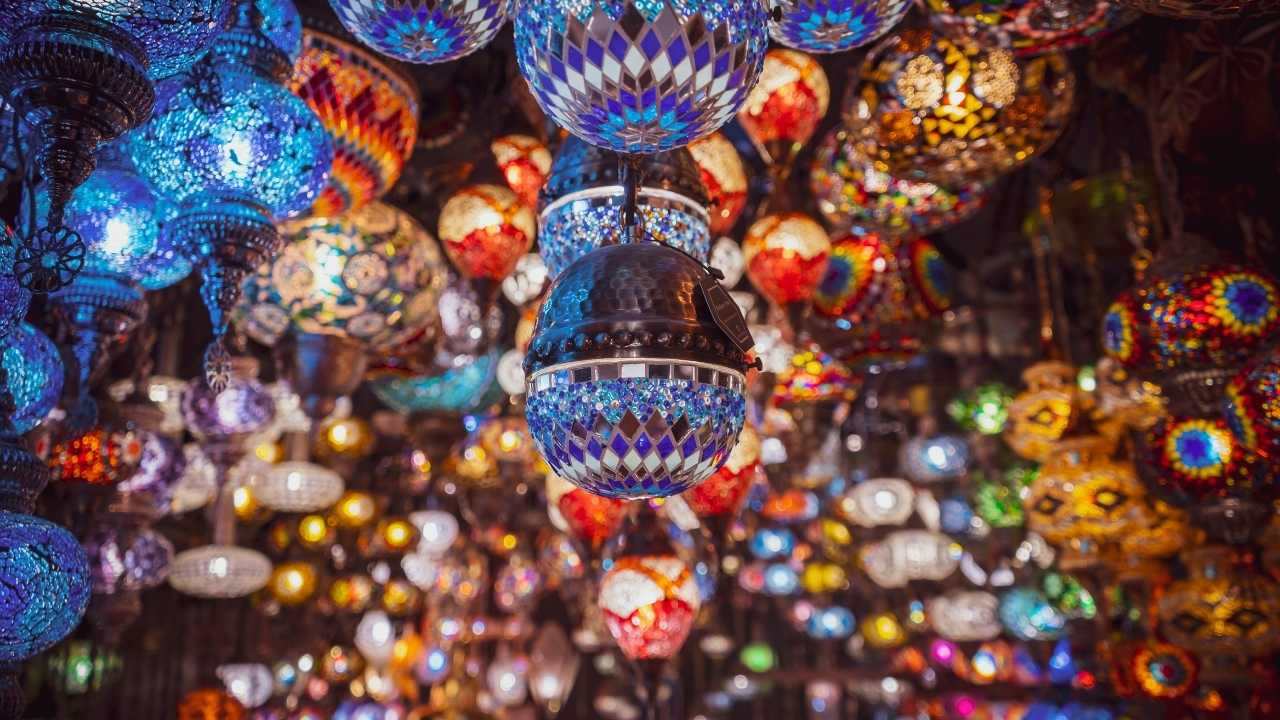 UpTown LA – The Bowling Alley
UpTown La is a Disney-themed bowling alley in the DHA neighbourhood of Lahore. It's place to visit in Lahore to go bowling with your friends and family.
There are several bowling packages to pick from. It all depends on how long you want to play and how many people are in your group. Snacks are also included in these sets. UpTown La is well-known for its pizza. This location can also host parties in addition to bowling.
Rohtas Fort
The massive Rohtas Fort, located 16 kilometres northwest of Jhelum, is a magnificent example of military architecture. It was founded in 1543 by Sher Shah Suri, a Pashtun prince, to protect the vital Peshawar-Calcutta (now Kolkata) road against the Mughals and their allies.
He didn't live to see it finished, therefore it was continued by future kings. However, it was quickly rendered obsolete when Akbar relocated his border to Attock and constructed a new fort there.
Except for the crenulated exterior walls and most of the 12 gates and 68 bastions, the massive fort is now in ruins. The best-preserved ruins are to the west; begin your research by walking through town to the western Sohal Gate.
The inner fort (or citadel for the elite) in the northwest is separated from the outer fort of guards and inhabitants, where the sleepy town still survives, by an internal wall.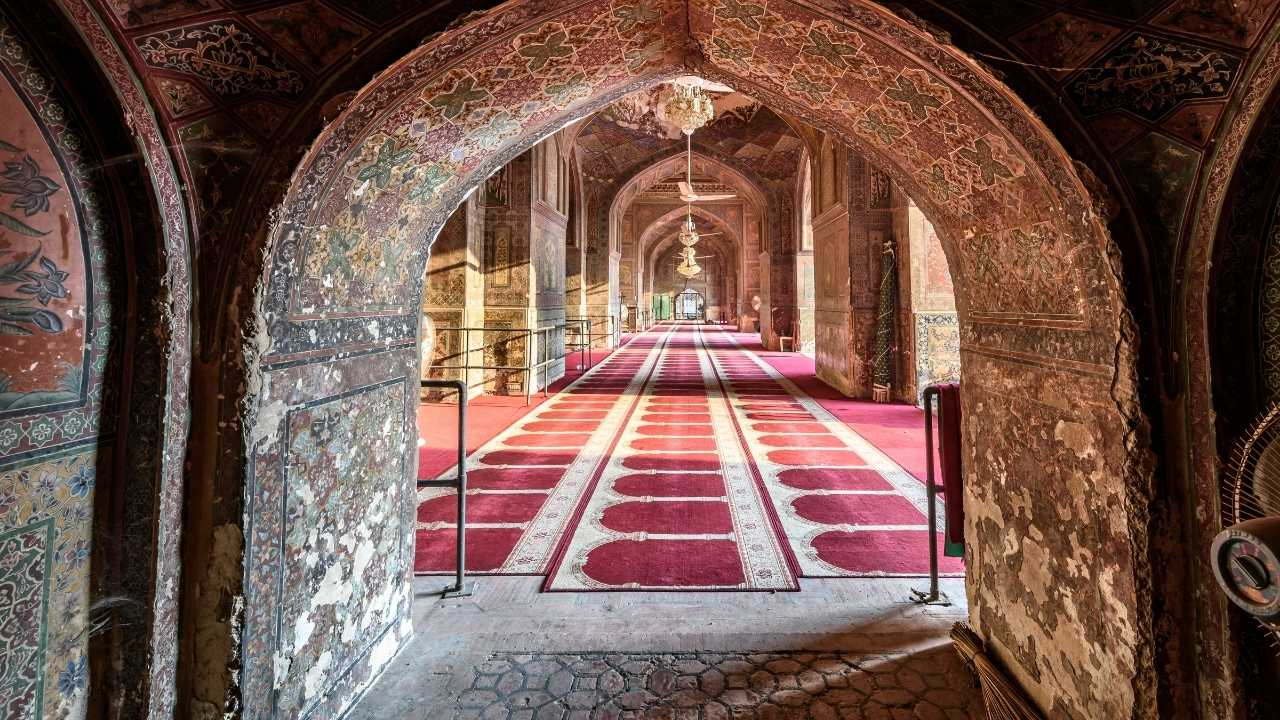 Chughtai Museum
The Chughtai Museum, which has been open since 1975, the year Muhammad Abdur Rahman Chughtai died, was originally supposed to be temporary.
It is located immediately northwest of the intersection of Ferozpur Rd and Gulberg Main Blvd. Chughtai (1897-1975), regarded as Pakistan's best painter and credited with a single-handed renaissance in Islamic art in the country, created approximately 2000 watercolours, thousands of pencil sketches, and about 300 etchings and aquatints. Many of Pakistan's stamps and coins were also designed by him.
If you contact the director, Mr Arif Rahman Chughtai in advance, you may be able to see works by Chughtai that are not on display. It's also a good idea to call ahead to be sure someone will be available when you arrive.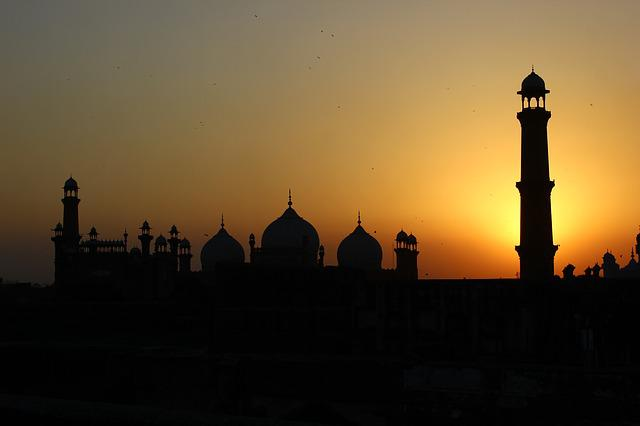 The Tomb of Nur Jahan
The Tomb of Nur Jahan is located just across the railway line from Jehangir's Tomb, but it is not as well preserved. Nur Jahan was taken to Delhi after the death of her first husband, an Afghan prince, to be held captive.
Emperor Jehangir, on the other hand, fell in love with her and the two married in 1611. He gave her the name Nur Jahan, which means 'Light of the World,' and made her co-ruler with him. She died in 1645, at the age of 72, 18 years after Jehangir, and her tomb was finished the same year.
According to one legend, she designed the grave herself and wrote the sombre epitaph in memory of her late spouse.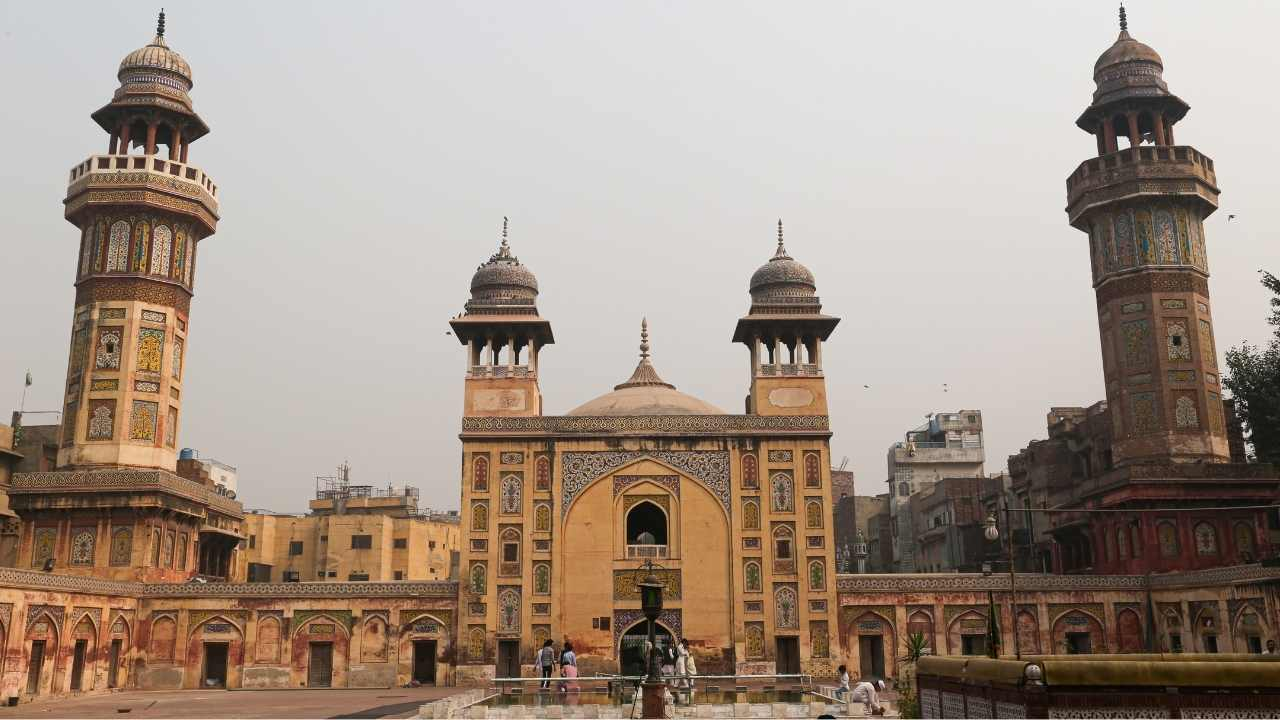 The Lahore Zoo
Lahore Zoo is one of the oldest zoos on the subcontinent, and it is located near Bagh-i-Jinnah, behind a massive gateway ornamented with a vibrant animal mural. It was established in 1872 and is home to a wide range of bird species as well as lions, elephants, monkeys, leopards, giraffes, tigers, and other animals.
The gardens themselves are almost as interesting as the animals, with a diverse collection of plants and trees, some of which are considered to date back to the 16th century.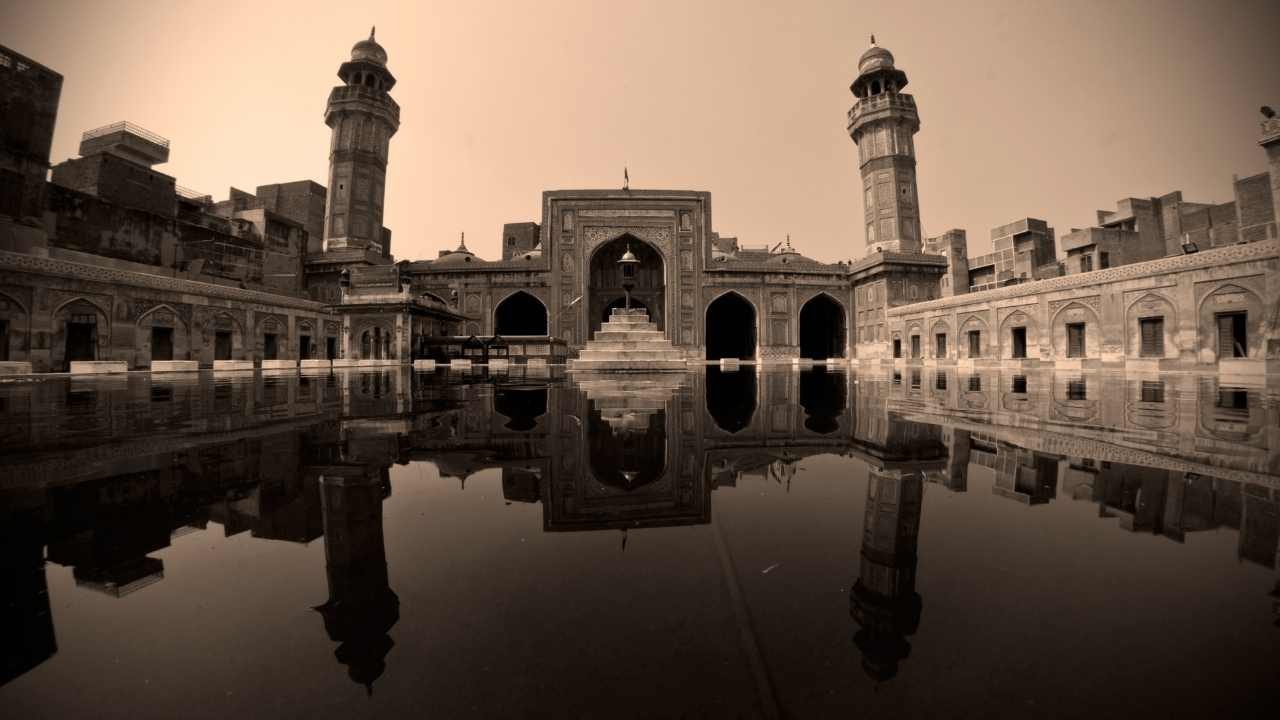 Alhamra Art Gallery
The largest permanent collection of artwork in Lahore is housed in this gallery, which is not to be mistaken with the Alhamra. Fine artworks by Pakistani painters are displayed on two floors. The Alhamra Cultural Complex includes this gallery, which hosts musical and dramatic acts on occasion.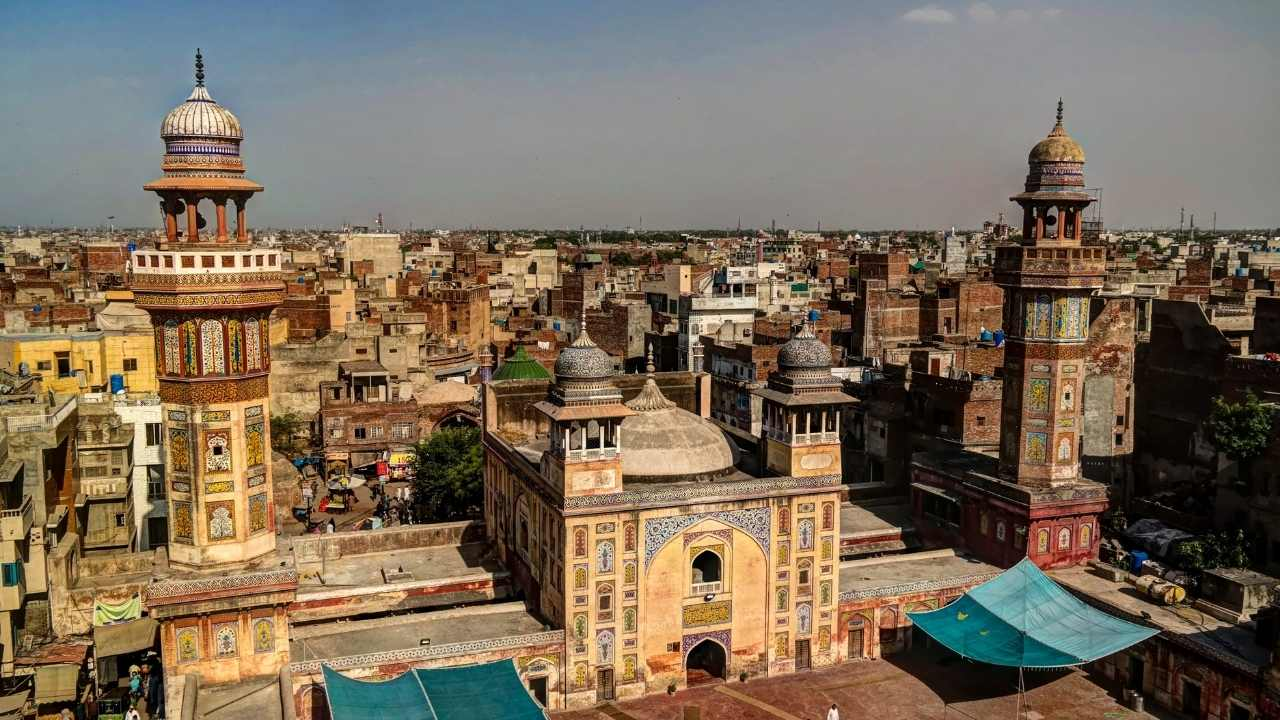 The Jilani Park – Race Course Park
Lahore is unquestionably known as Garden City. The city of Lahore is home to a multitude of Pakistan's gorgeous and verdant gardens. Jilani Park, also known as Race Course Park, is one of the best places to visit in Lahore.
This lovely luxury garden is located on Jail Road, directly across from Services Hospital. Race Park is a student magnet since it is close to three of Lahore's top colleges. Employees from nearby hospitals, the Metrological Centre, and other offices come here to unwind after a long day at work.
This park hosts annual horse racing competitions. Inside the park, there is also a well-known restaurant called 'Polo Lounge.' Ghulam Jilani Khan is the name given to it. Jelani Park, formerly Race Course Park, has beautiful landscaping, lush green lawns, and best of all, a jogging track.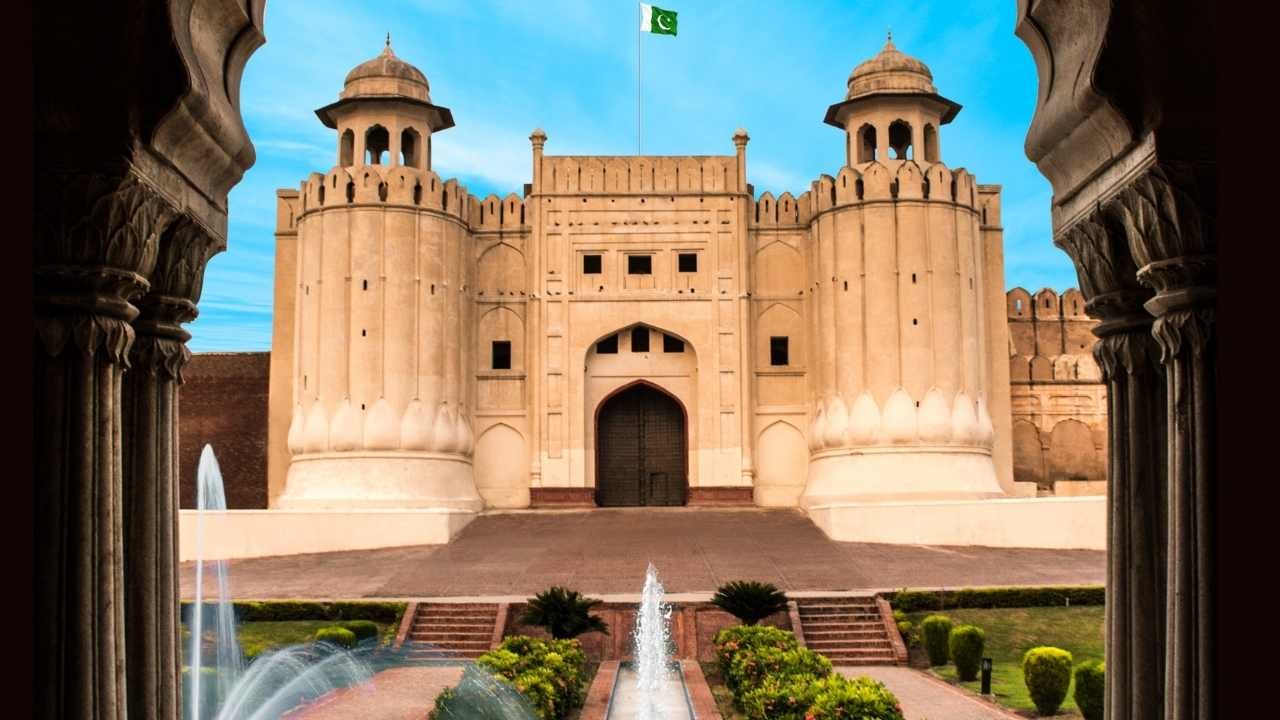 Haveli Restaurant
It's all about seeing magnificent sights and eating a lot of delicious food in Lahore. Due to religious restrictions, there are few bars and/or little nightlife in the area. Nonetheless, many restaurants and cafes stay open late, which is a great way to end the day. The Haveli restaurant is located in the Walled City.
This restaurant serves delicious regional cuisine, particularly BBQ and kebabs, which are a must-try. Not only is the cuisine delicious, but the service is outstanding, and the view of the Badshahi Mosque is beautiful.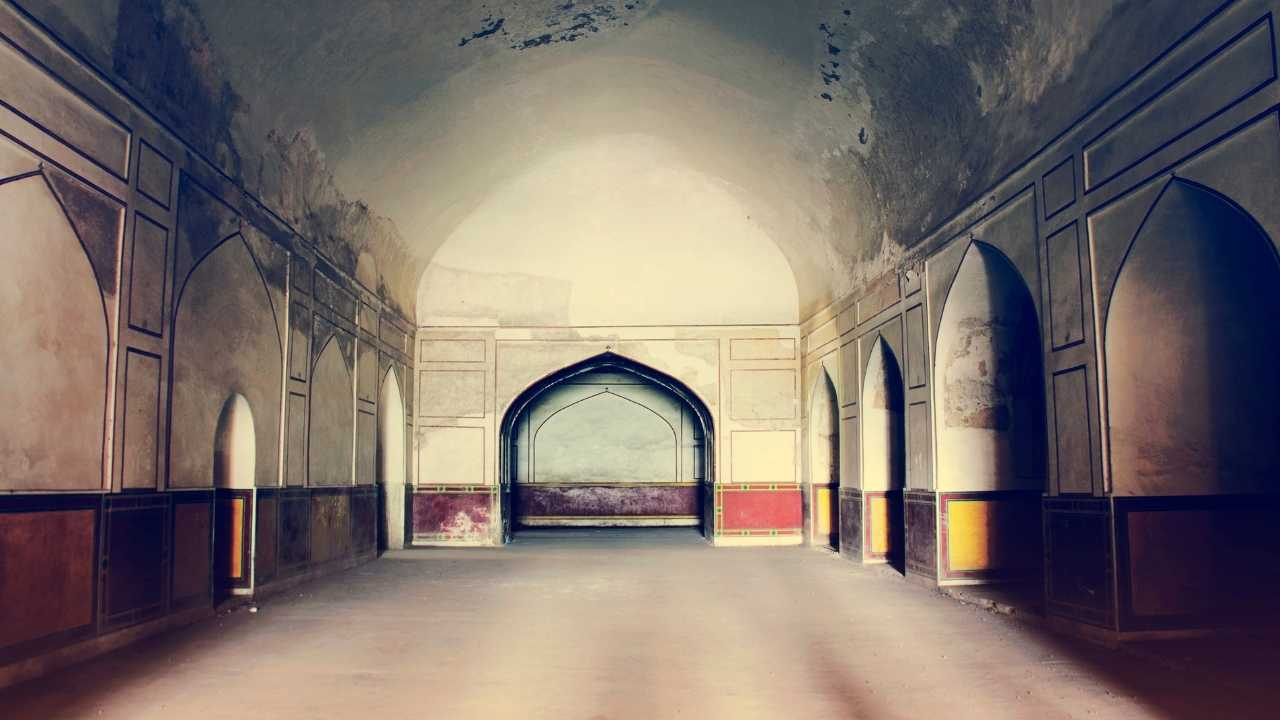 Bahria Town Lahore
Pakistan's largest private housing developer, Bahria Town, is located in the city of Bahria Town. After your visit to Minar e Pakistan, Badshahi Mosque, and Lahore Zoo explore Bahria Town Lahore. It has now been renovated and expanded to include a variety of new leisure opportunities.
I'd like to highlight all of the coolest and most intriguing places I visited there.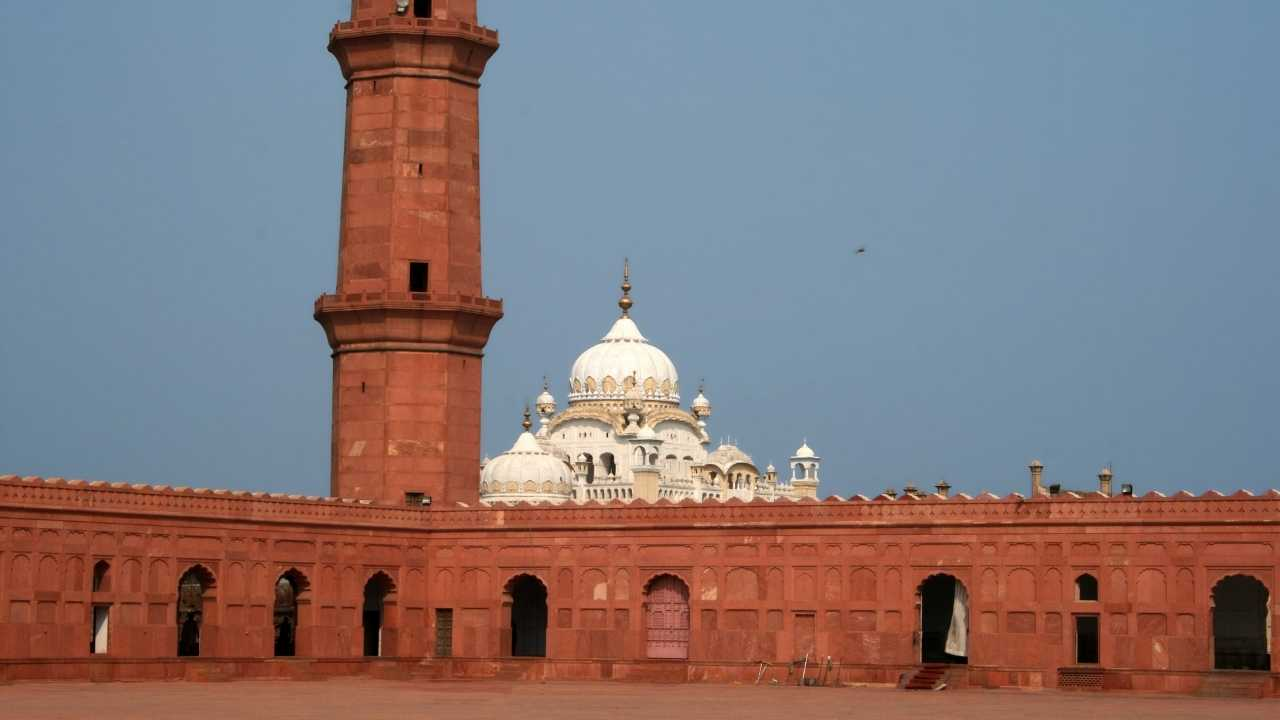 Grand Mosque
This magnificently designed Grand Mosque is Pakistan's third-largest mosque and the world's seventh-largest. It is a work of art created by Nayyar Ali Dada. At any given time, there is enough room for 70,000 worshippers.
The marble floors and Turkish carpets give the room a culturally rich feel. The vast rooms and extravagant chandeliers make for a spectacular sight. A true work of art in terms of magnificence, elegance, and spirituality, this is one of the most famous places & a must-see destination.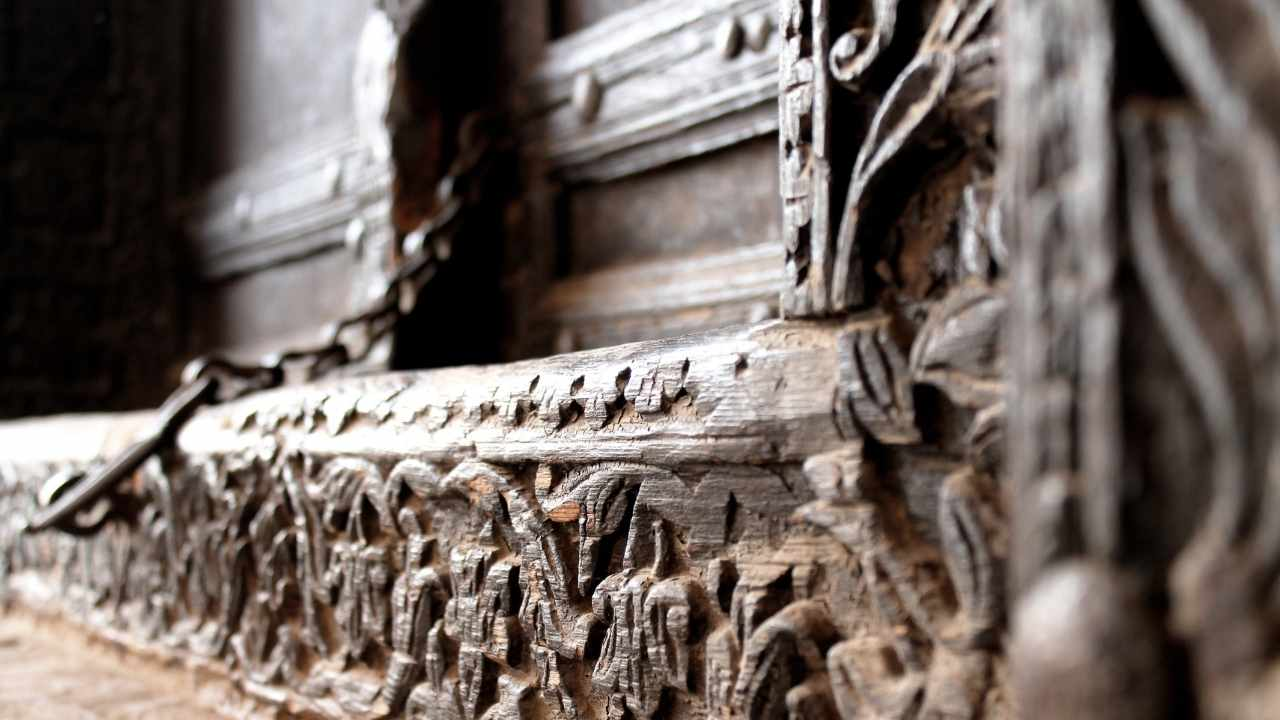 Eiffel Tower
Bahria Town Lahore has a replica of the fascinating Eiffel Tower. It stands 265 feet tall, paying homage to the original. It is a must-see attraction for everyone planning a trip to Paris who wants to experience the city's appearance in person.
It has a very heart-wrenching vista at night. This background is increasingly being used by many wedding photographers to enhance the beauty of their work. Undoubtedly, this falls in the top places to visit in Lahore, Pakistan.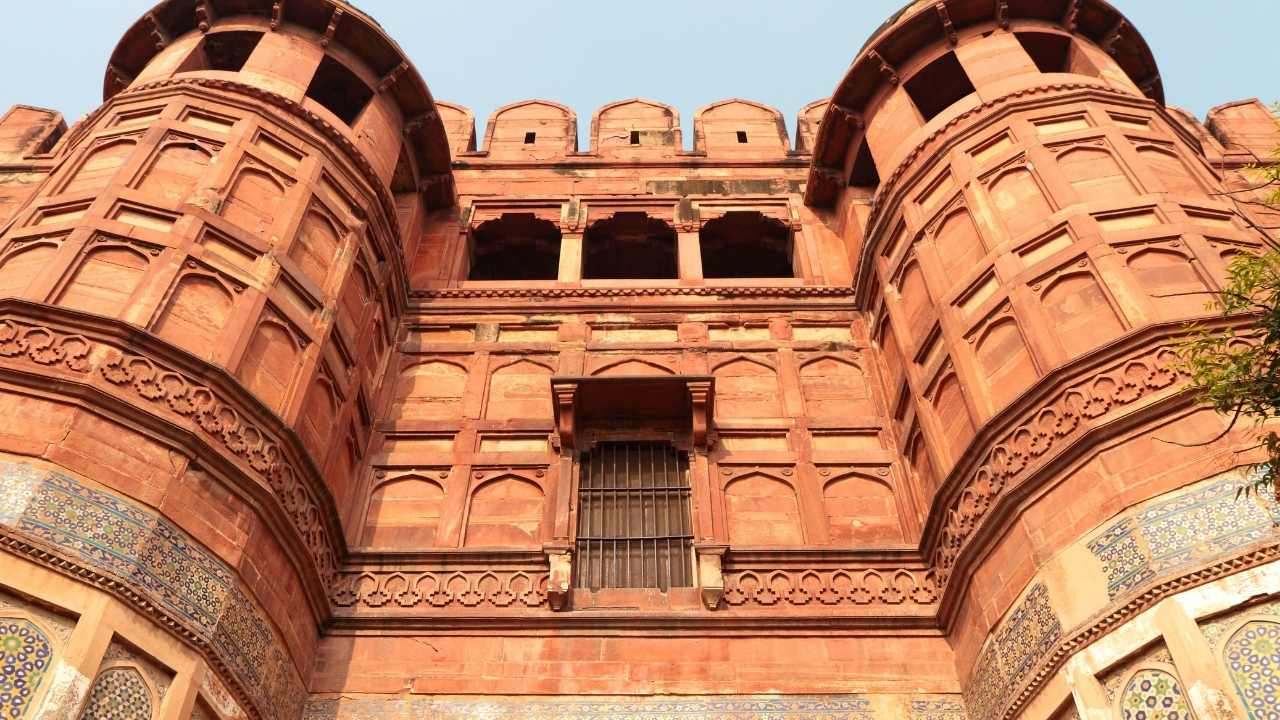 Egyptian Pyramids – Ahram-e-Misr
It's a stunning archaeological site that you shouldn't miss. The group created an Enclave dedicated to Egyptian artefacts. The wall is covered in exquisite calligraphic words and images that represent historic art.
Beautiful parks based on the themes of Egypt and Cambodia can be found in this area. The massive Egyptian-themed gates give an enthralling sight.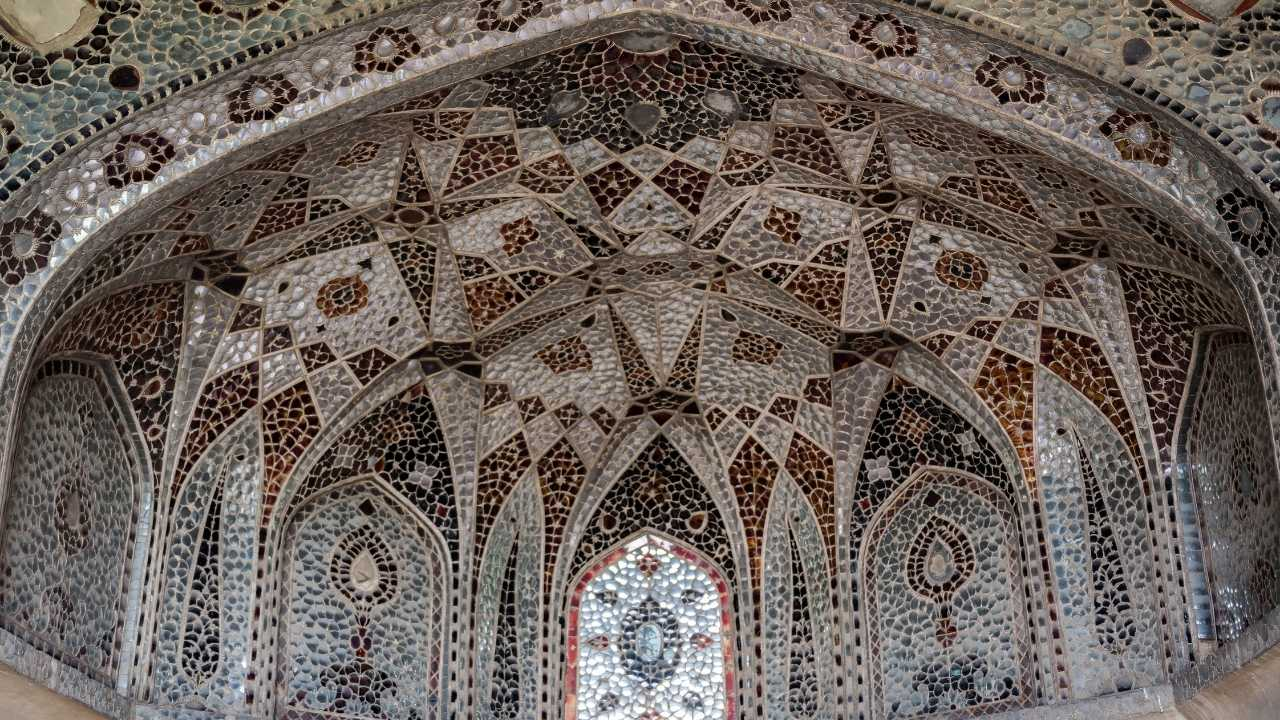 Bahria Hotel and Resort
A beautiful hotel with luxurious rooms of international standards can be found in Bahria Town Lahore. There are numerous culinary chains in this area, offering a diverse range of cuisines. Inside the resort, you'll discover Akbar's Cuisine, Café Grand, and Panini Café.
A mini-golf course is located on the side of the hotel to provide a leisure and dining option with all under one roof. You can go there with your family and have a great time.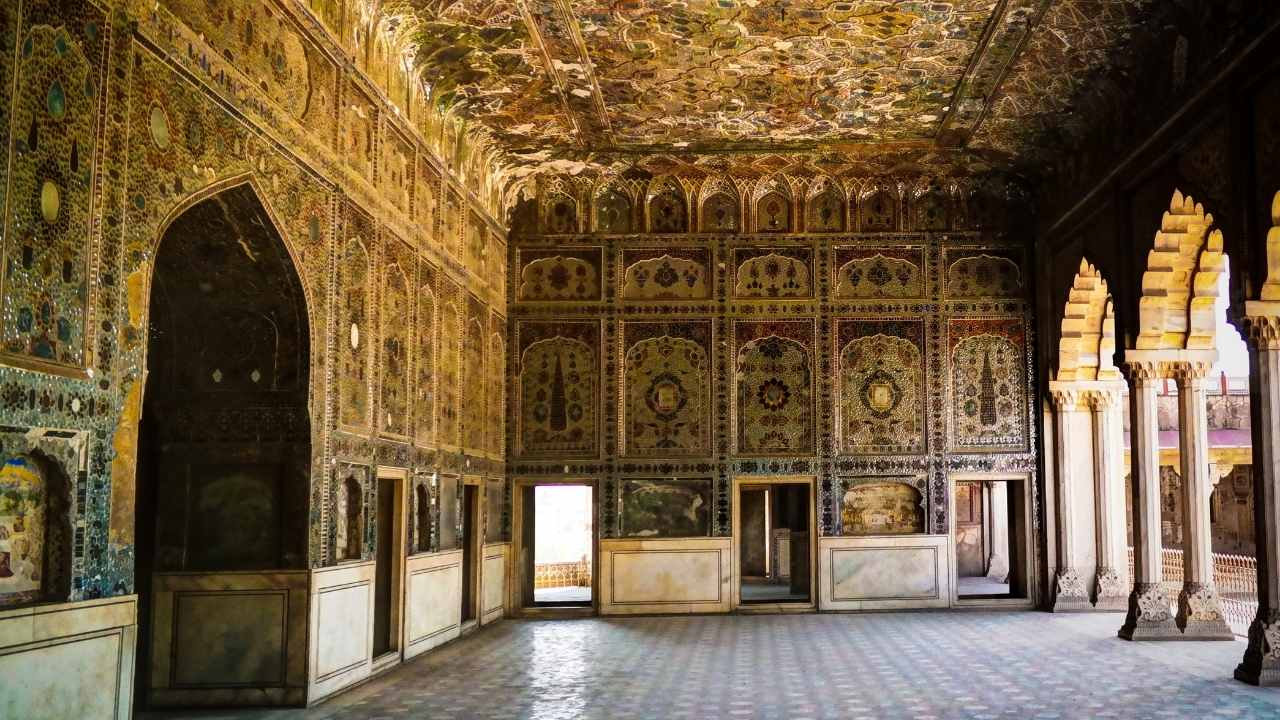 Cine Gold Movie Cinema
Within the society, an amazing Cinema with a modern grade outclasses interior is being constructed. The built-in screen and audio system will provide you with a superb movie experience. The chairs are really comfortable and allow you to unwind while watching the movie.
Bahria Town Country Club
Bahria Town, like other of Lahore's well-known societies, has given a venue for entertainment and dining. The Country Club is a destination where you may sample a variety of cuisines while also having fun playing golf in the lush surroundings.
It gives you a view of nirvana during the day and mesmerizes you at night.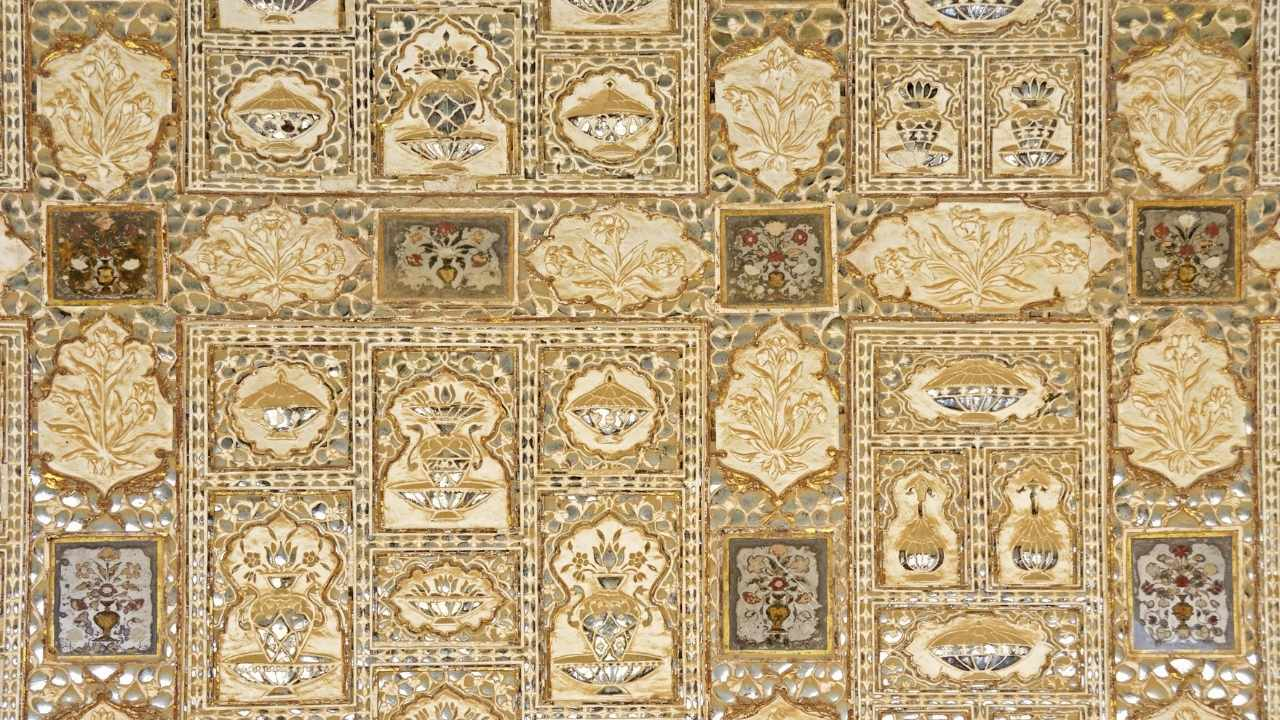 Bahria Food Court
This is the spot to entice your taste buds. It is one of the best places to visit in Lahore, Pakistan satisfies your cravings for everything from spicy cuisine to sweet treats.
It's right outside the theatre, so you can grab a bite to eat while watching your favourite film. In that food court, you'll discover all of the well-known brands like Optp, KFC, PappaRoti, and Chinese Grill.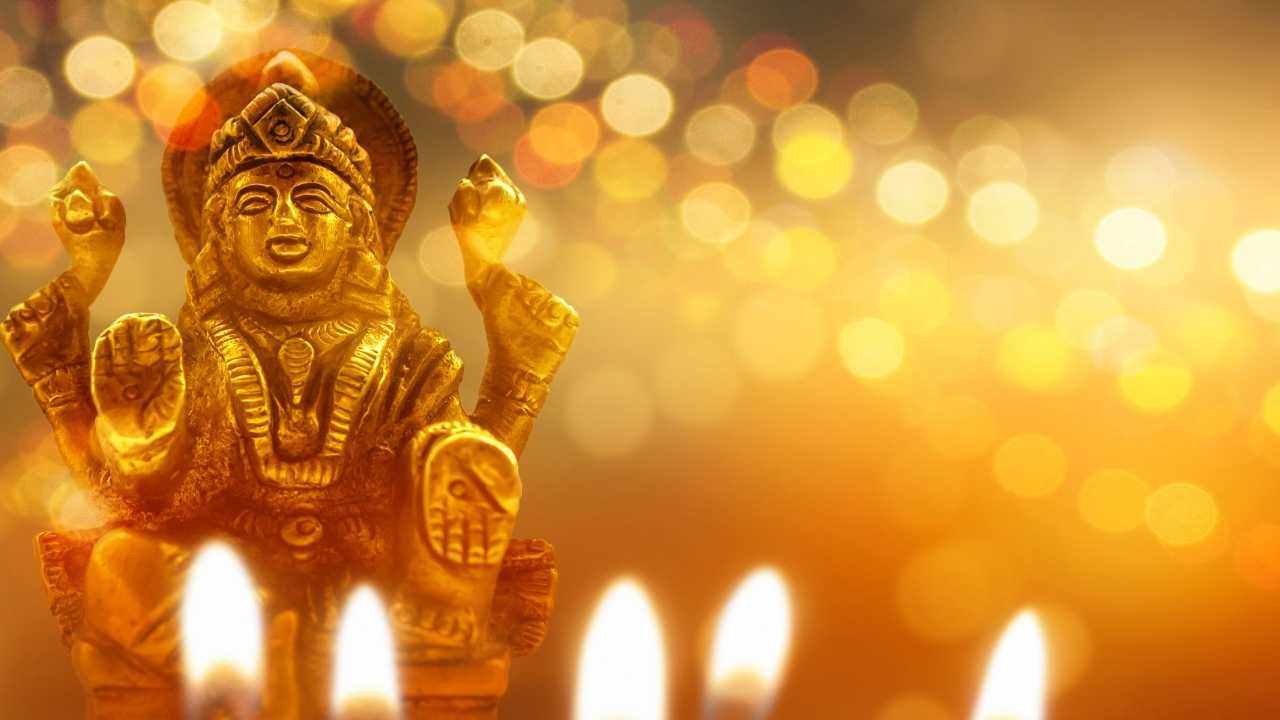 The Sozo Water Park
An excursion to an action-packed theme park perfectly sums up summer vacations. If you happen to be in Lahore, you're in luck because the city has a plethora of leisure opportunities, including water parks.
Sozo Water Park, one of Lahore's largest water parks, is an excellent spot to visit this summer. This park has something for everyone, from falling slides to wave pools.
It is thought to be Pakistan's only water park dedicated solely to women. Sozo brings joy and excitement to the entire family with its numerous water play zones, slides, and water playgrounds, be ready to giddy up!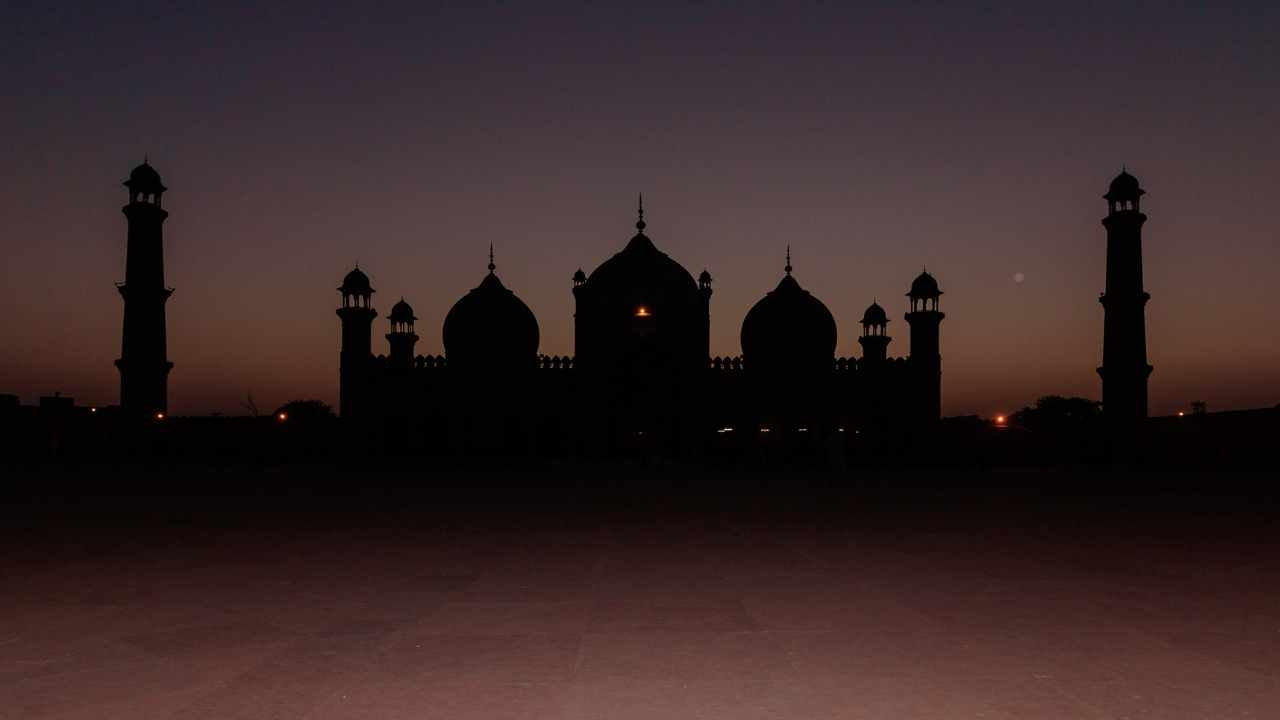 Mo's Game And Bubble Tea Bar
Mo's Game and Bubble Tea Bar is the ideal location to go if you're seeking a gaming zone in Lahore. It is Lahore's most popular gaming destination, providing a nice and modern ambience for families.
They have the most recent Xbox X, Xbox One, PlayStation 5, and PlayStation 4 games. It is situated in DHA Phase 6's sector C. Not only that, but this is Pakistan's first bursting bubble tea bar, making it a must-see for everyone visiting Lahore.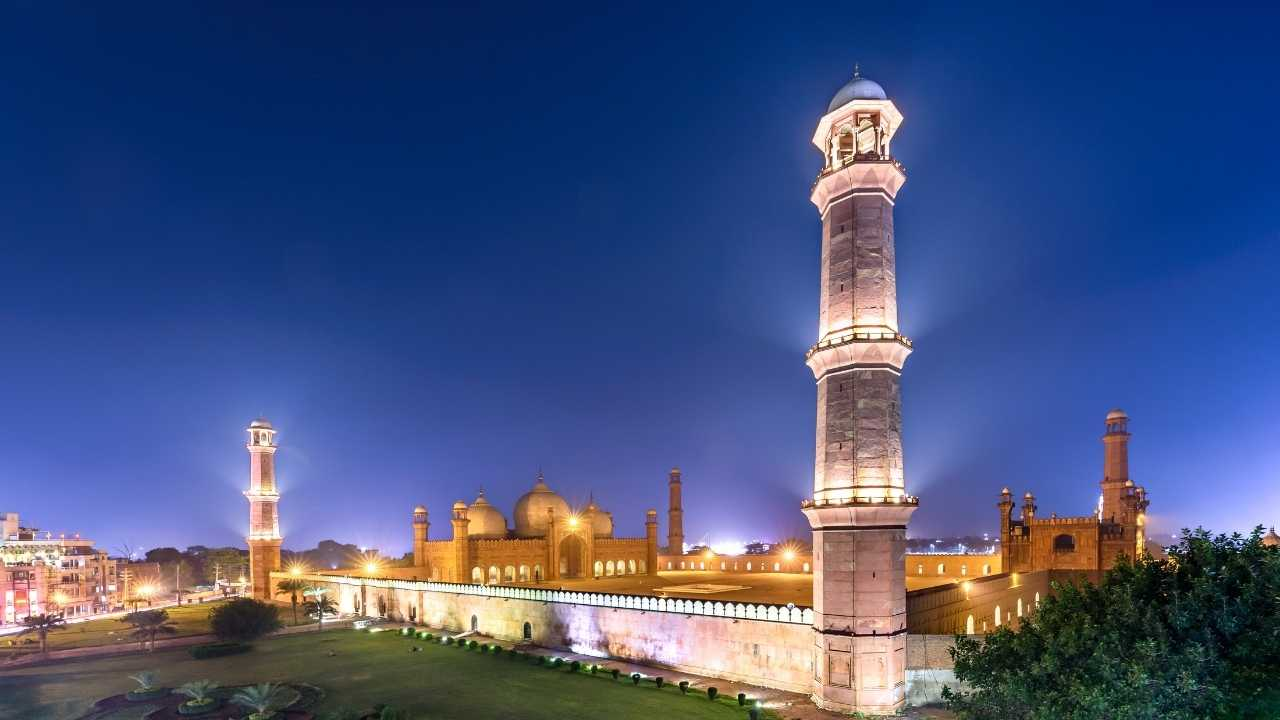 Funco's Airpark
Funco's airpark, located opposite gate 6, packages mall, Nishtar Town Lahore, is Pakistan's largest trampoline play park. Volleyball, boxing, dodgeball, foam pit, ninja warrior, and the sky pod cardio wall are among the activities available.
Fitness lessons, birthday party preparations, and numerous promotions are also available in the airpark. Visitors can purchase a pass for 30, 45, or 60 minutes at the park.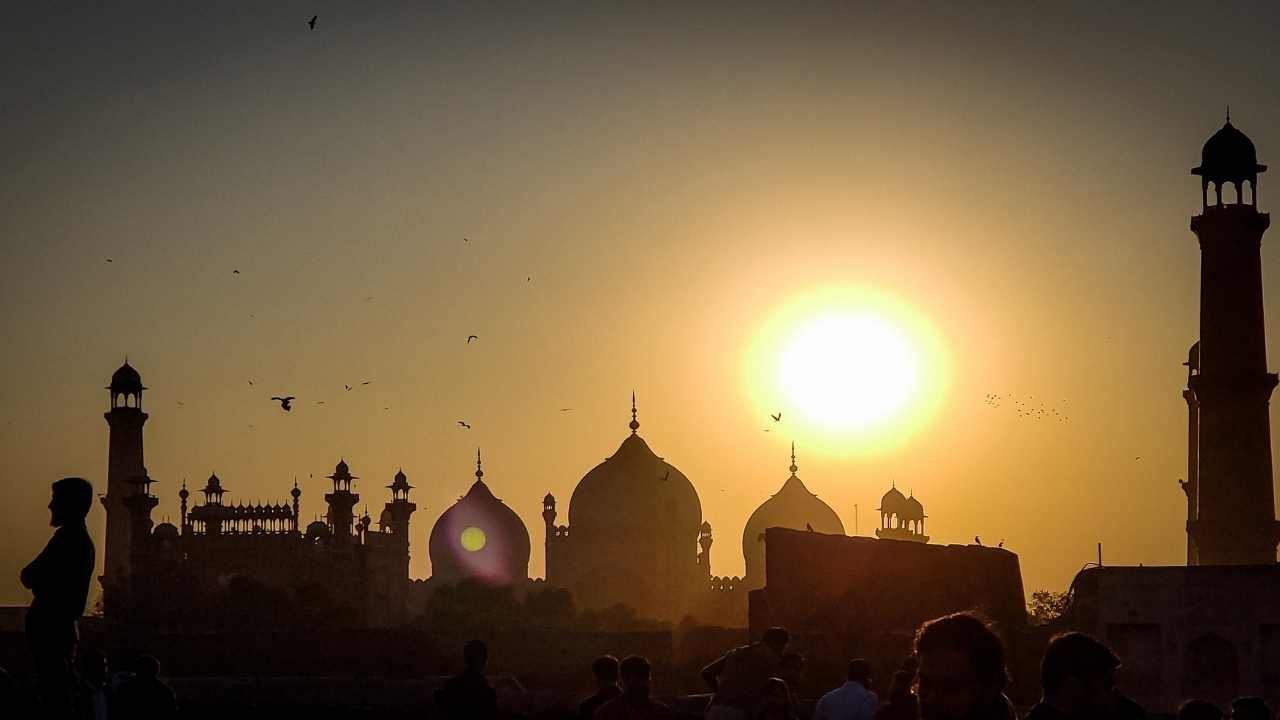 The Oasis Golf and Aqua Resort
The Oasis Golf and aqua resort is one of the best places to visit in Lahore if you want a peaceful setting with thrill and tranquillity. It is a membership-based resort on Multan Road in Lahore. It is open seven days a week from 12 p.m. to 10 p.m. for its members.
It features an artificial beach, water slides, and a tiny children's pool, as well as boating, tennis, and a video arcade for both infants and adults. The oasis golf and aqua resort is the spot to go to Lahore if you want to have a fantastic day with your family.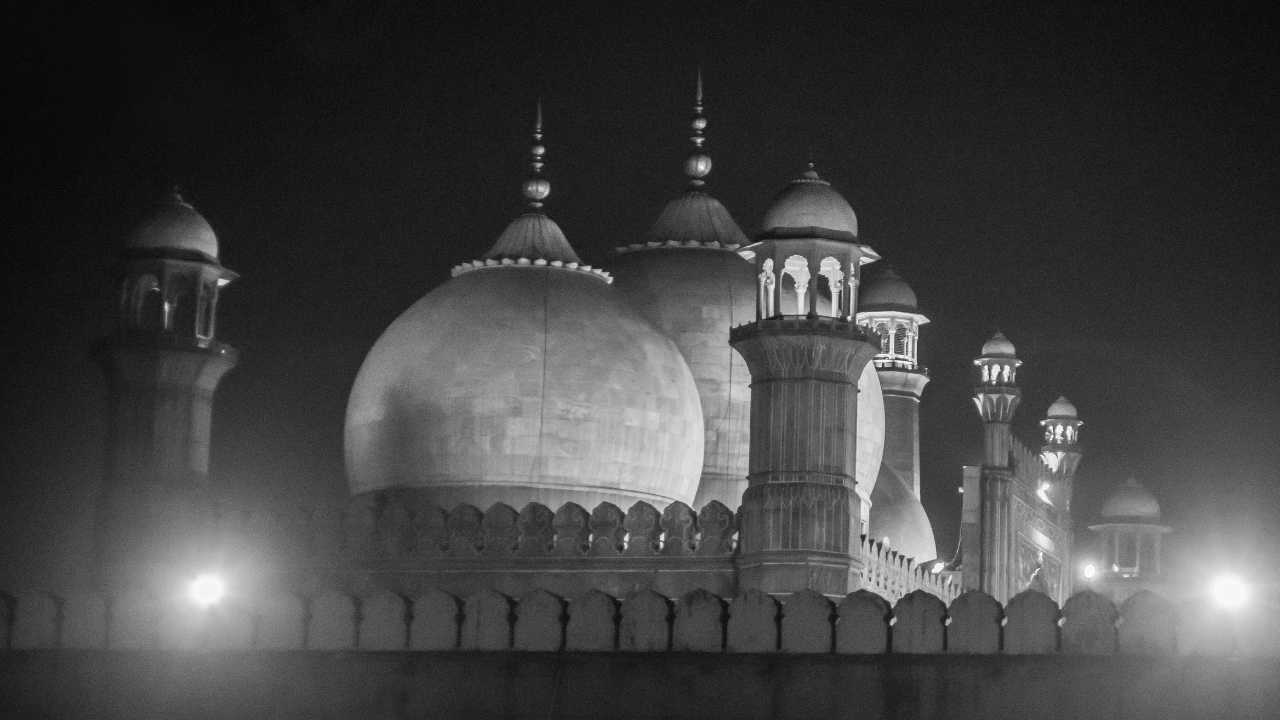 The Air Safari
One of the most interesting and enjoyable activities to do in Lahore is to take a Lahore aerial joy ride provided by travel and tours. With this incredible company, you can now fly over Lahore in a private plane and enjoy a spectacular view of the city with your family and friends.
The cost of an air safari ticket for one person is RS 6500 for a 12-minute ride, RS 12500 for a 25-minute journey, and RS 13000 if you want to sit in the co-pilot seat.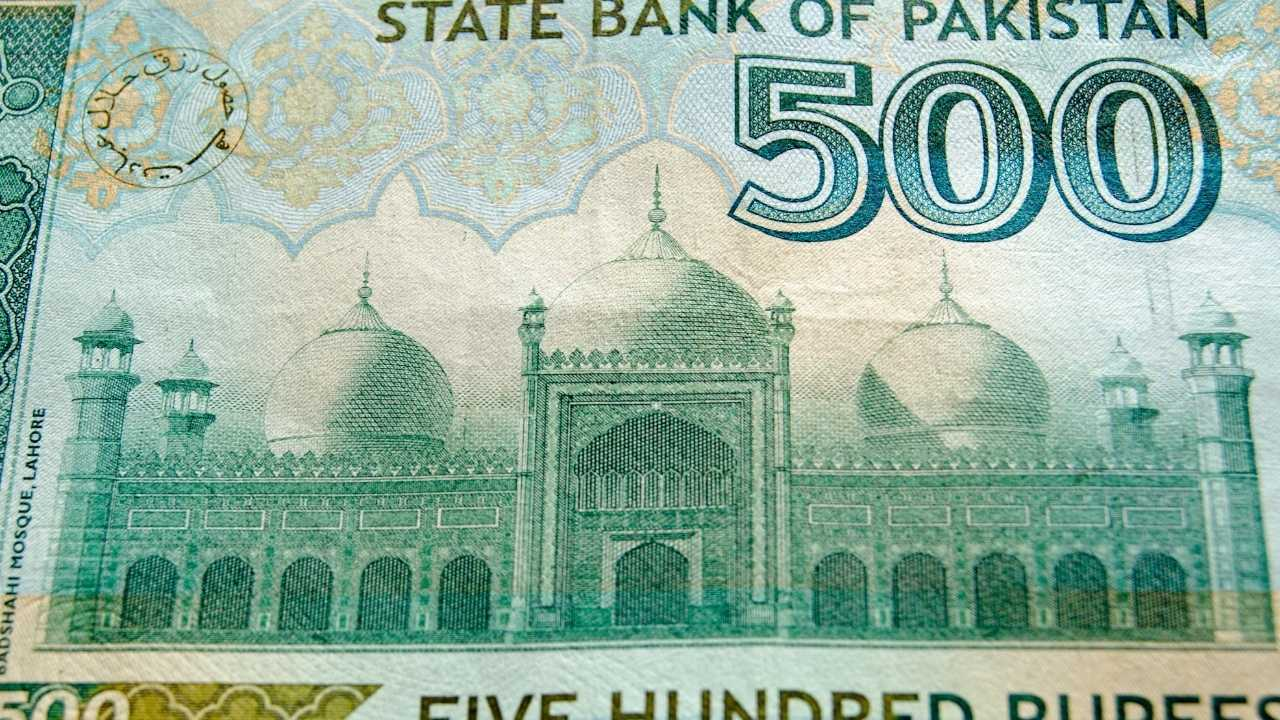 Tour bus
A tour bus is a terrific way to visit the attractions and is one of TDCP's projects. The double-decker buses are painted in brilliant colours to provide an unforgettable experience for passengers.
The bus drives through both old and new Lahore, stopping at the Badshahi mosque for some delicious meals.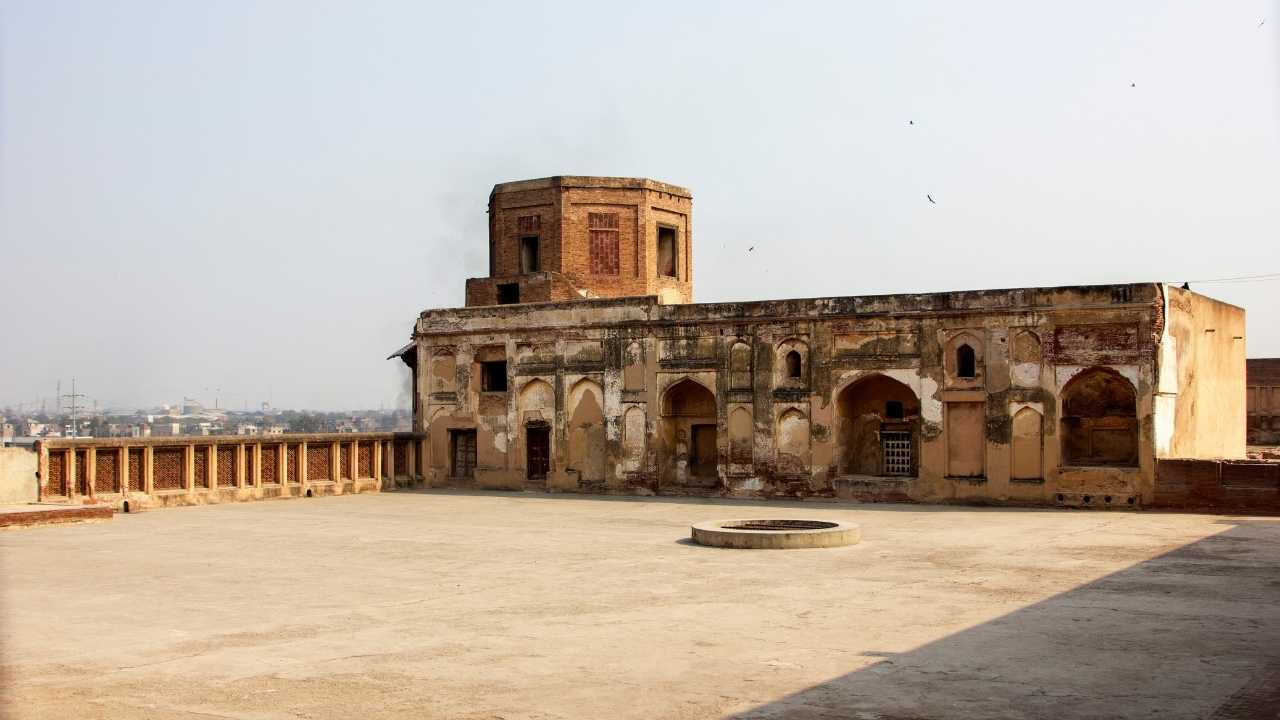 Emporium Mall
When you want to go shopping and do some fun things with your friends, Emporium Mall tops among best places to visit in Lahore, Pakistan. There's a fun factory park, a bouncing house, and scary dungeons to explore.
Factory Park, located in the Emporium Mall, offers a variety of exciting activities and is Pakistan's largest indoor theme park. A carnival zone, a dark city, a fantasy land, and an ice rink are among the attractions.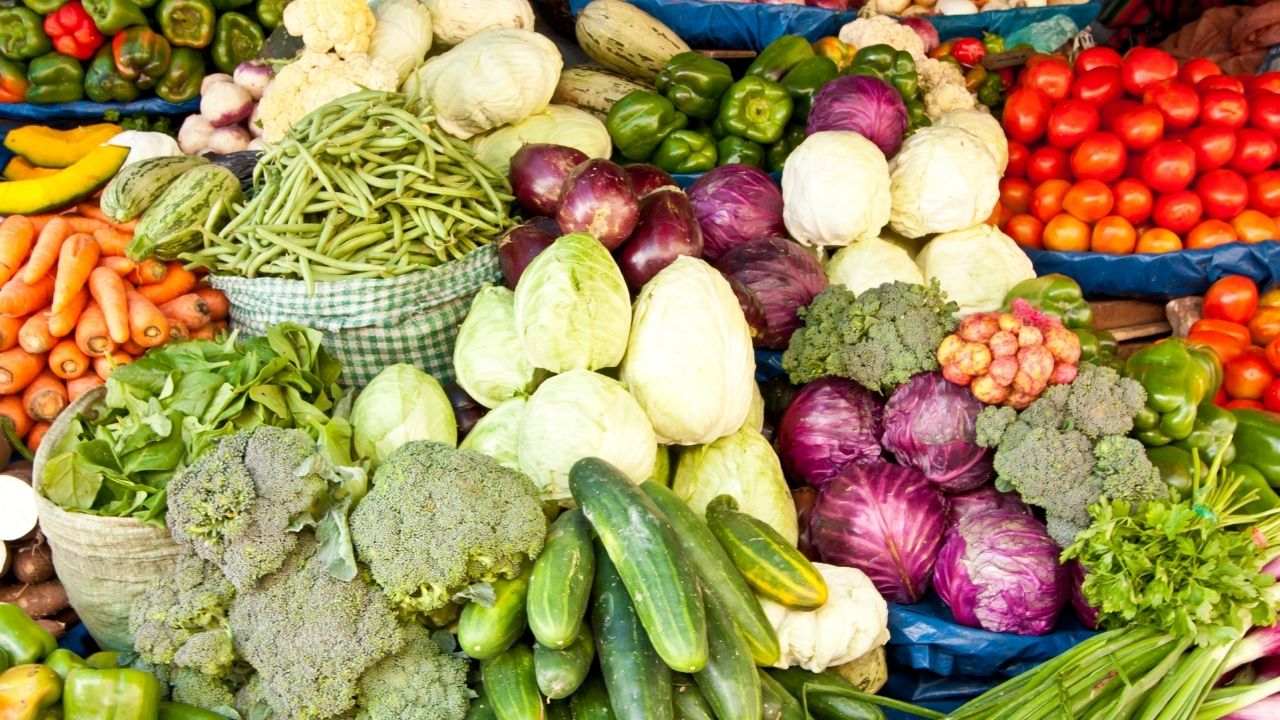 Joyland Park Lahore
Saddar town's Joyland Park was opened in 1977 and is located next to the fortress stadium, which is an amusement park. Joyland is one of the largest recreation parks in Lahore.
It is among the places to visit in Lahore, Pakistan to take your family for exciting rides that are suitable for both children and adults. Joyland is open to the public from 4 p.m. to 12 a.m.
Further reading
If you want to find out what other gems this country offers tourists then why not read my post on 33 incredible reasons to visit Pakistan?
Dont, forget to check out your country's current government advice. Here is the link to the UK government's travel advisory. Anyway, Happy planning guys. 😁