Are you planning a Ranthambore safari? If the answer is yes, read this post to the end to find out how to save yourself lots of money! 😎
Ranthambore National Park Rajasthan is one of Asia's biggest premier national parks, so as you would expect, it can be very expensive. I will now tell you some information I suspect you won't get elsewhere.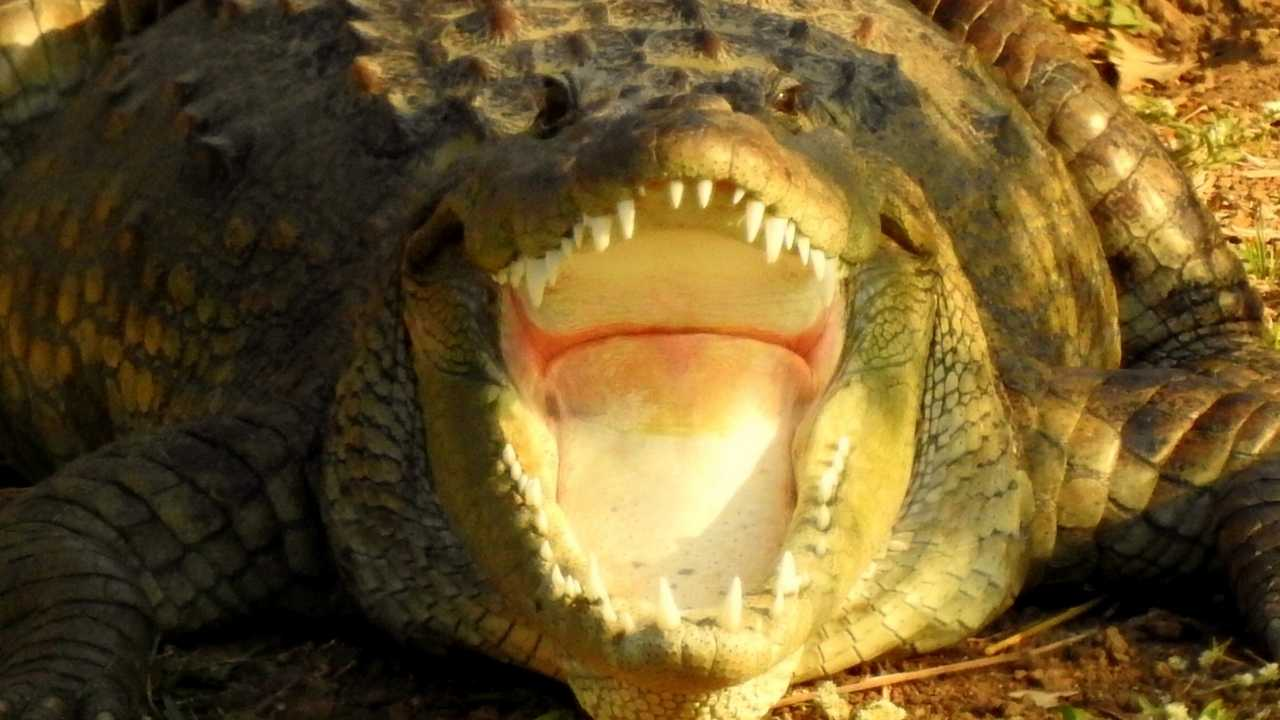 I have been to many National parks in Northern India over the years, but this one is special and not just because of the big cats.
The enigmatic landscapes draw your eyes as much as the wildlife. Pristine rolling rocky hills stretch off into the distance and are covered in a dry deciduous forest that is almost dripping in biodiversity.
The park is punctuated by lakes and crowned by the glorious 10th-century fort. I think it is fair to say any traveler to this part of the world will not leave disappointed.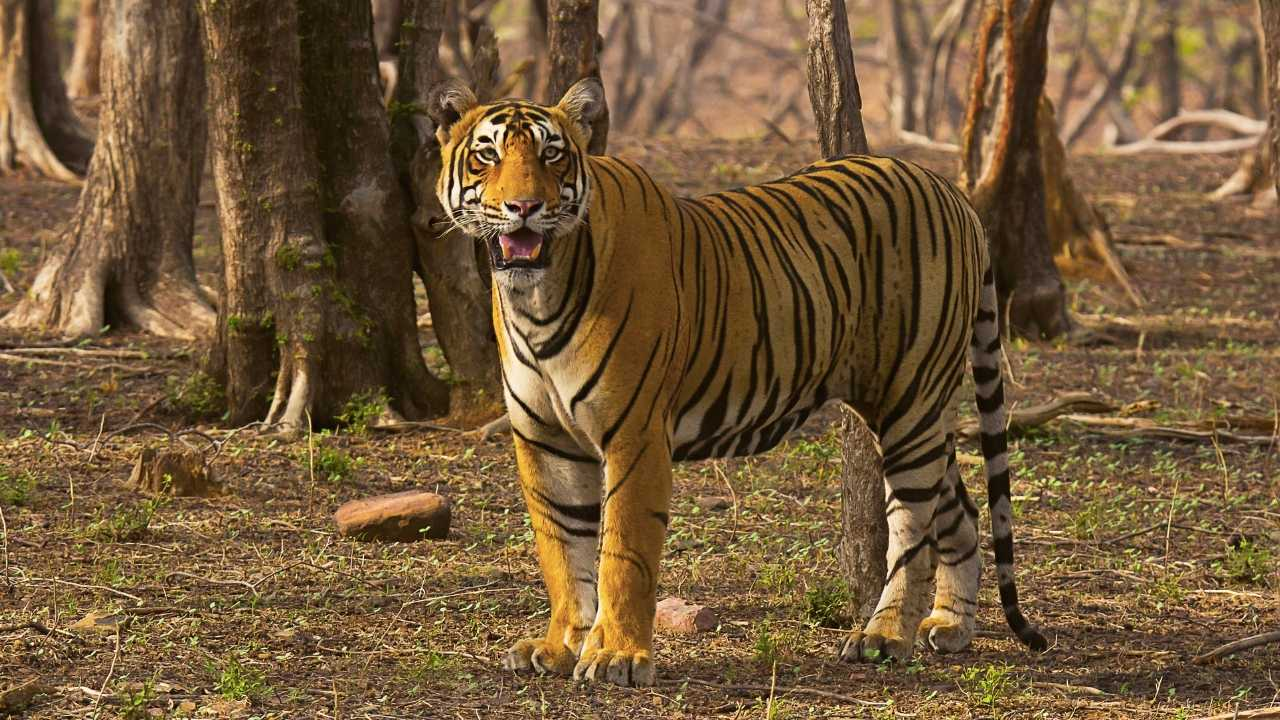 Why visit the Ranthambore Tiger Safari?
Why should you visit Ranthambore national park? Well, most tourists come here for the tigers, and it is easy to get the impression that would be the only highlight of visiting, but Ranthambhore harbours so many more natural treasures.
This stunning stretch of wilderness was the hunting grounds of the Maharajahs of Jaipur until relatively recently. Today It is an essential sanctuary for the endangered Tiger. Numbers are recovering fast as all those tourist bucks keep them safe from poachers.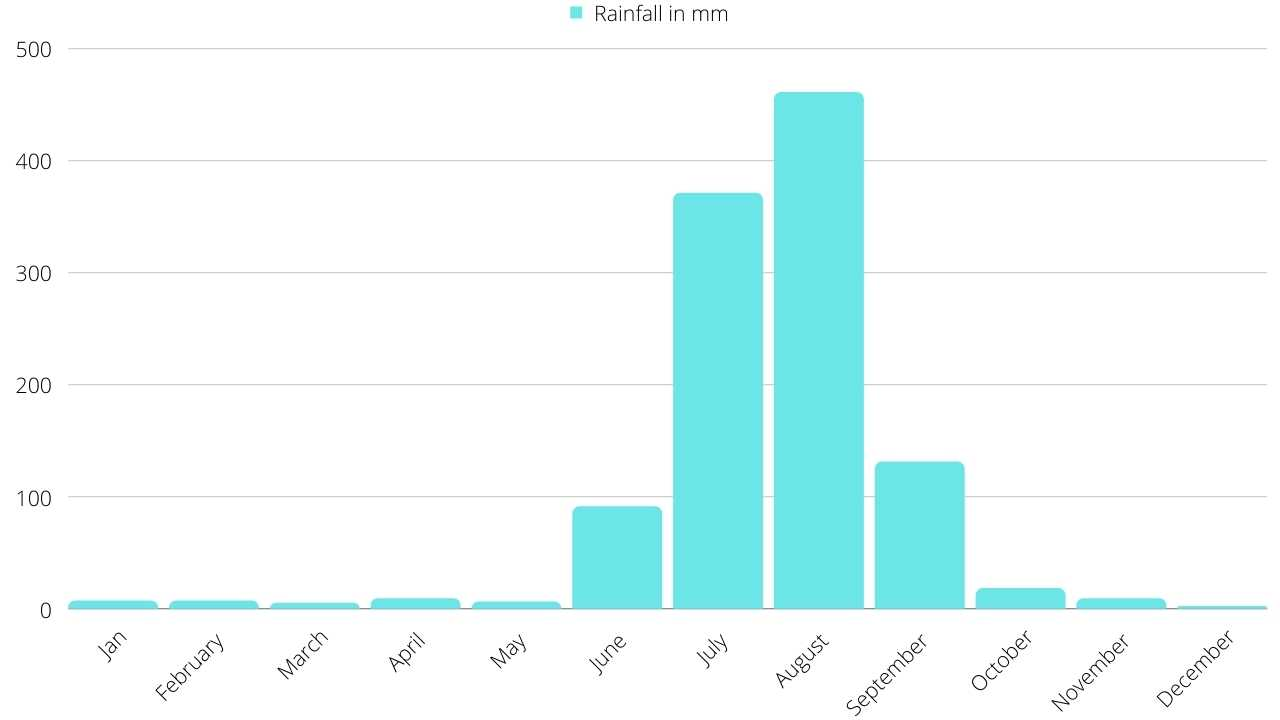 Ranthambore National Park Animals
While the Tigers are undoubtedly the stars of the show in Ranthambhore, the park is home to many more animal species.
While I was there, I personally saw Sloth bears, Hanuman langurs, sambar deers, Indian Mongoose, Nilgai, Chital, Rufous-tailed Hare, Marsh mugger crocodiles, desert Monitor lizards and five stripped palm Squirrels.
Ranthambore is also home to 273 species of birds. A few of the many birds I saw on my safaris include the scops owl, plum-headed parakeet, Coppersmith Barbet, blue-tailed bee-eater and the Indian roller.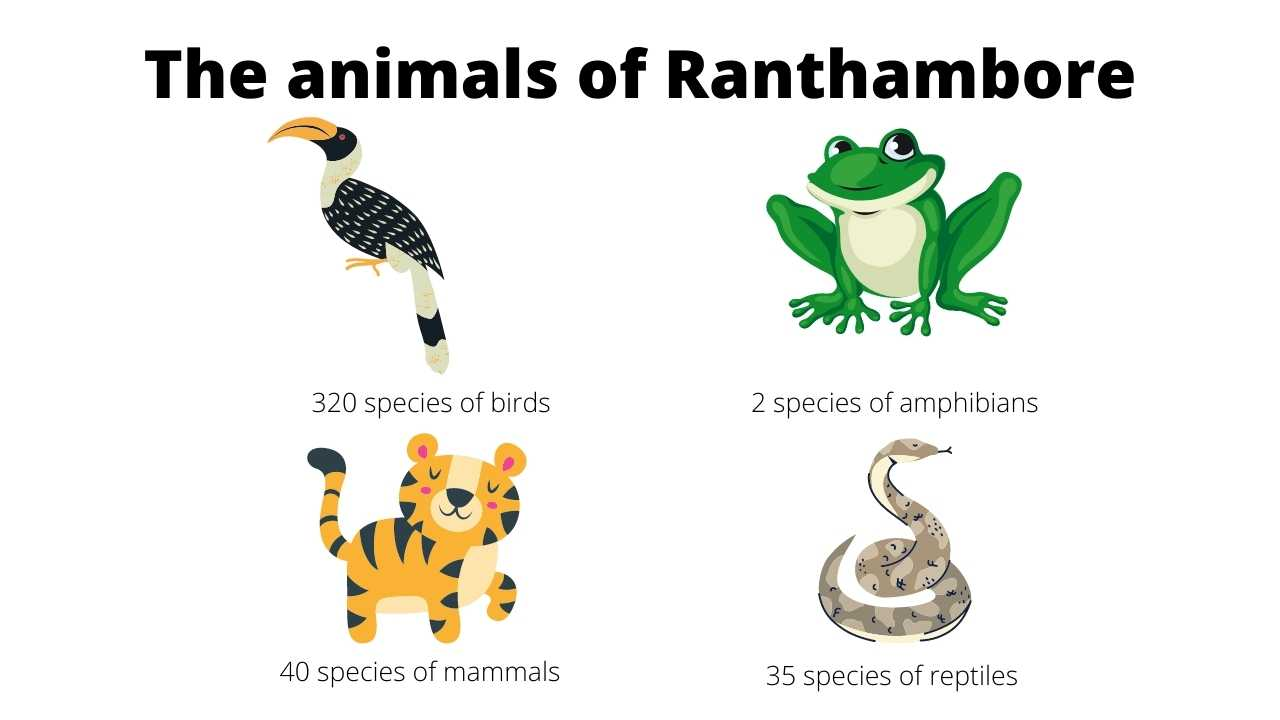 Ranthambore Fort
Another draw of this beautiful corner of the world is of-cause the 10th century UNESCO world heritage listed Ranthambhore fort.
You can get a shared taxi in daylight hours to the park entrance and another to the fort, which will only set you back a few rupees.
The road is a mini safari in itself, but there is absolutely no walking it. The fort is charming and offers excellent bird watching for free. The views from the ramparts of the surrounding lakes and mountains are amazing. It is well worth the effort to visit and a crowning jewel of the park.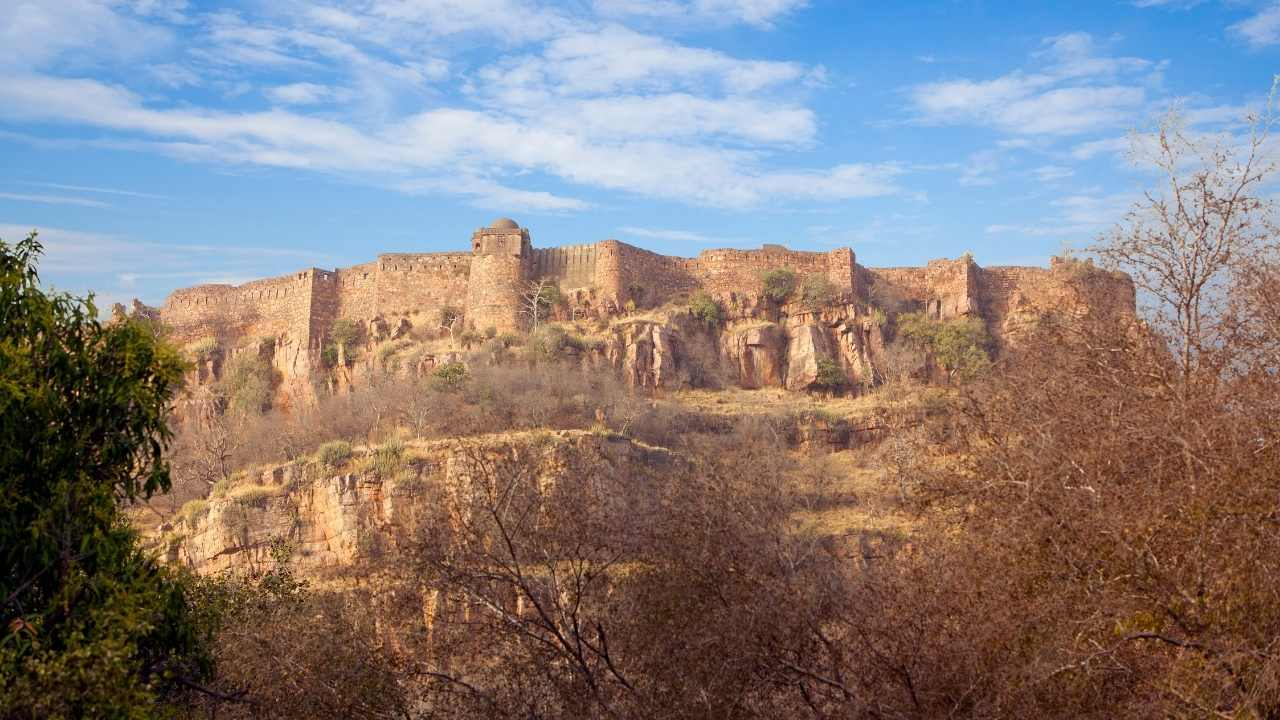 Tiger conservation in Ranthambore national park
The government of India started project tiger in 1973 and the area dedicated to its survival was just 60 square miles.
Not only had there been excessive hunting from the maharaja of Jaipur there have been continual conflicts between the wildlife and the local people. Let's be honest here and say it is not easy living alongside the world's largest land predator. It is a direct threat to you are your family.
The area was set up solely for tiger conservation and due to extreme anti-poaching measures, the numbers have exploded.
The national park has also increased its size massively and I suspect will continue as much as it can. The tourist buck keeps the park's future in good hands and has a promising future.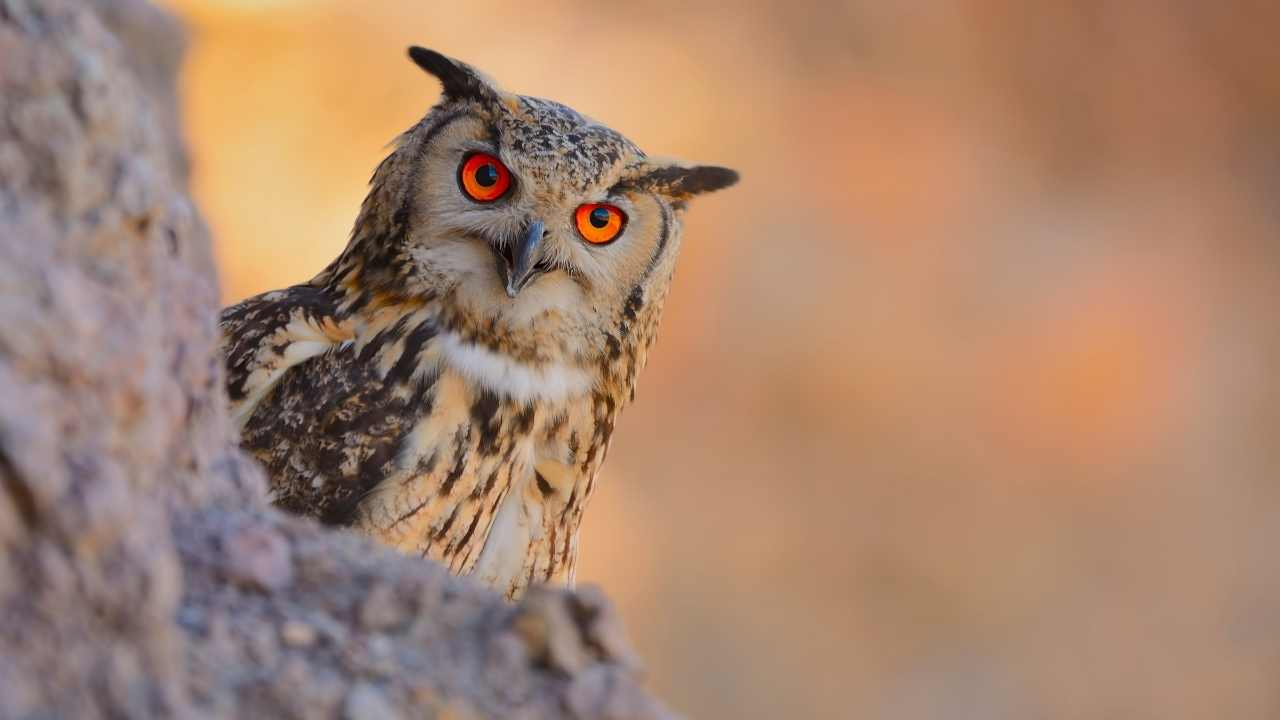 The downside of tiger conservation in Ranthambore
What could possibly be the downside to conservation I hear you say? Well, these majestic beasts need massive amounts of space for their range. As the government gets better at tiger conservation, the numbers inevitably increase.
While that is obviously a good thing, unfortunately, the national park cannot get much bigger. It will naturally lead to conflicts as they struggle for territory. Contact with people is also inevitable and this leads to further conflicts for them.
This is the same story in national parks worldwide. However, tigers need a lot more space than most carnivores.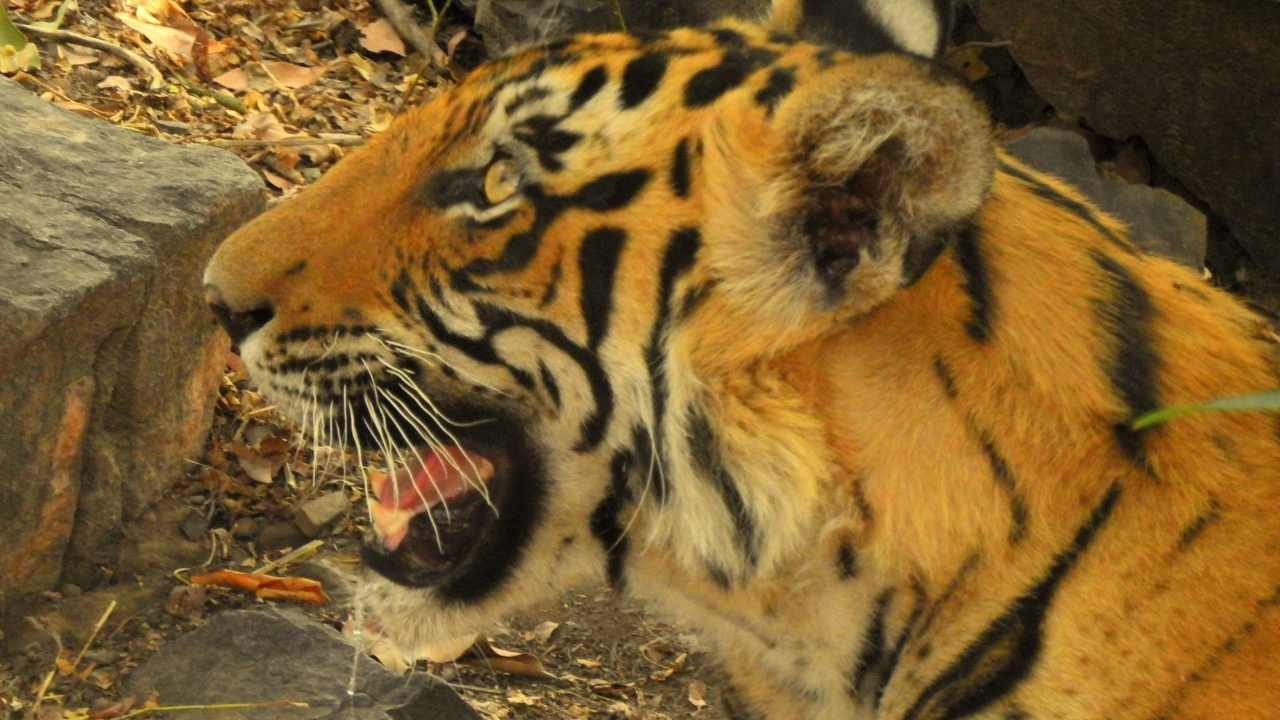 Visiting Ranthambore national park on a budget
As an avid nature lover myself, I have always wanted to come to Ranthambore national park, but it is common knowledge this is not a budget destination. Consequently, not many backpackers make it here.
It is, without a doubt, one of India's premier national parks and one of the best places in the world to spot tigers.
Many backpackers miss out on the country's wealth of natural wonders because foreigners have to pay so much for the privilege. There is not much choice in some national parks, such as Sasin Gir. Foreign tourists are left to suck it up and pay the exorbitant costs.
However, Ranthambhore has a chink in its armour for the budget traveller, So read on as I want my readers to share in the joy of visiting this incredible place and not have to break the bank.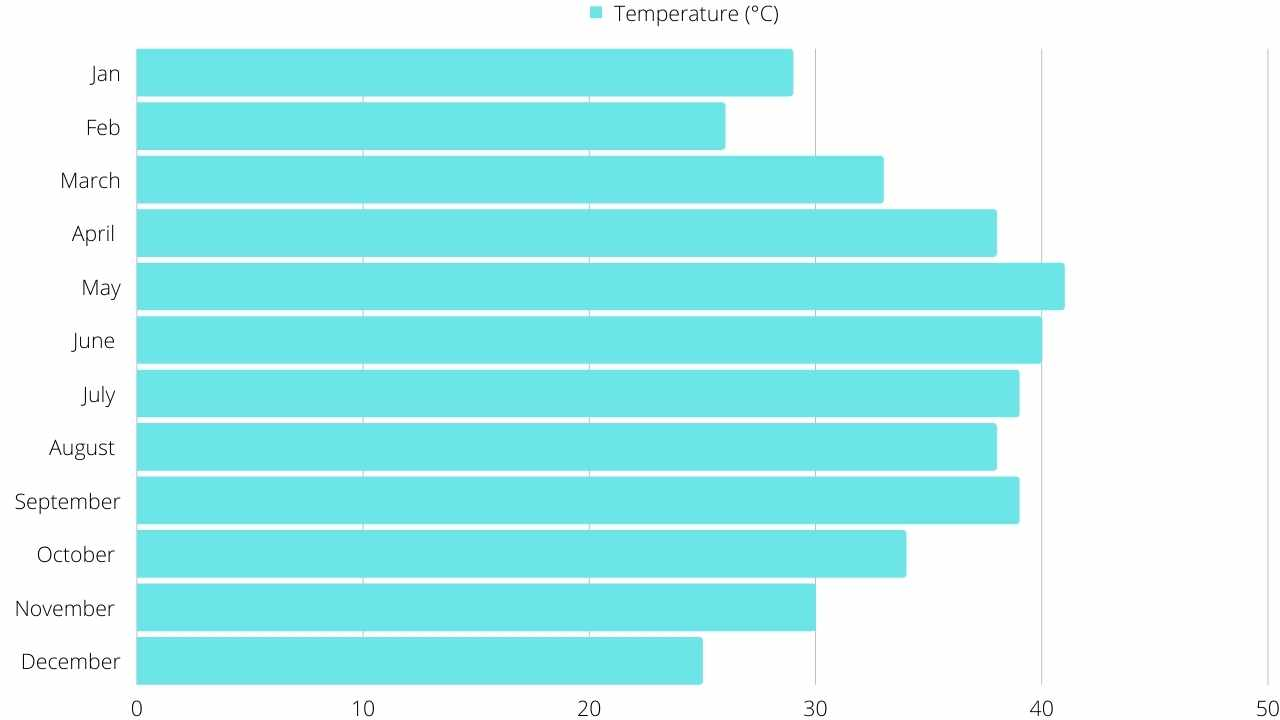 Ranthambore National Park frequently asked questions
It is time for me to give you some background information on Ranthambore national park so you may plan your jungle safari with an informed choice. It is not like it is round the corner for the vast portion of us, so we must make the most of our time and money here.
Ranthambore Best Time to Visit
The best time of year to visit Ranthambore for nature watching starts in early April and ends in June. Know that it may get quite hot – above 40oC but the limited quantity of water will get the animals in the open.
However, the peak season is between October and February, when the monsoon is finished and everything is lush and green.
It gets super busy here and it is far less likely to see much among the trees during this time. If you don't fancy baking your bits off on your tiger safari, this is your time as the climate is cool and pleasant.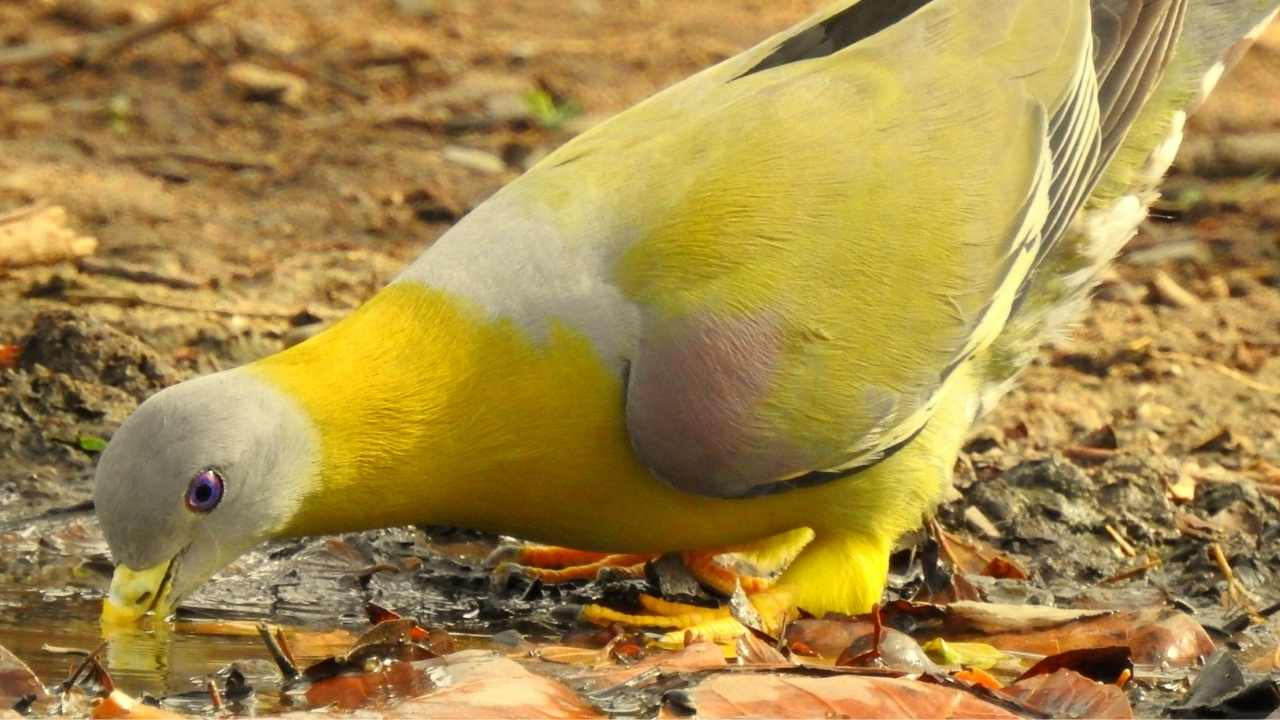 Why visit the Ranthambore Tiger Reserve in the baking sunshine?
No one really wants to come to Ranthambhore in an open-back jeep safari when the thermometer is reaching 50 degrees Celcius. So why would you come now?
The reasons are two-fold. One the aim of coming to any national park is to see wildlife, and this is when the leaves are dead, opening up the jungle and making this the best time to spot wildlife.
The second reason is when it's quiet and there are fewer tourists, you have bargaining room to get a seat in a premier zone without having to pay someone in town commission for sorting out your place, but more on that later.
I know coming in the middle of summer might seem crazy to some, but you can not only visit for a reasonable cost but are also much more likely to see wildlife.
My advice is to grit your teeth and take a lot of water. It is definitely worth your time and dedication. After all, nothing in life worth doing is ever easy, right?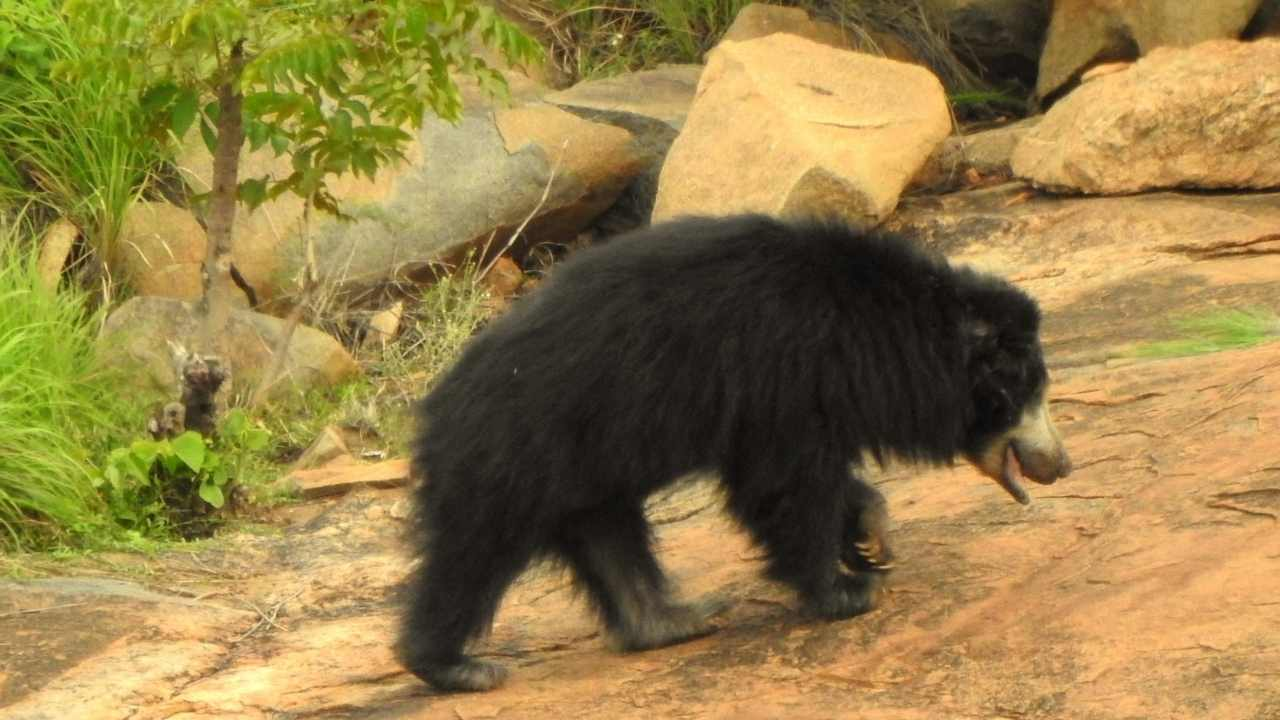 Is Ranthambore National Park open for safari?
All safari zones of the Ranthambore tiger reserve remain open between October 1st and June 30. These are the premier zones and the ones with the most tigers. These safari zones will close because it is the breeding season and some paths become impassible anyway.
However, there are still safari zones open for tourists inside Ranthambore national park. Bear in mind that the forest is very thick during the monsoon and is definitely not the best time to visit.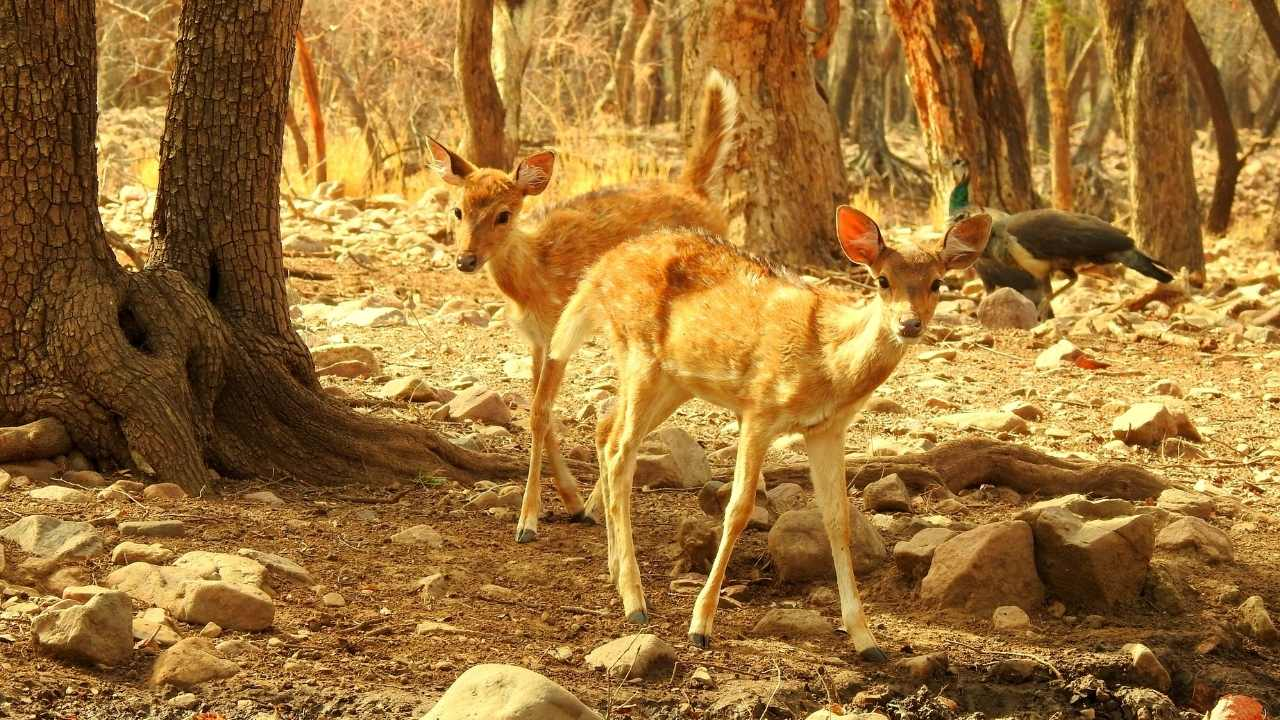 How many times should I make a jungle safari in Ranthambore?
This world-famous national park covers 1334 square kilometres and is divided into ten zones. It is considered one of the best places in the world for tiger sightings and I would agree. I saw six tigers on three safaris, and if that's the point of your coming, you are unlikely to be disappointed.
If spotting Tigers is your only aim, it is best to book your safari in the core areas around the fort. That is zones one to six. Sightings are overwhelmingly more frequent here, so do bear that in mind when you are making a booking. Obviously, these zones get booked up first.
Organising your Ranthambore Tiger Safari
There are many layers to this problem and the first issue will be if you take a jeep safari or not? Another option is a canter safari.
Jeep or canter?
A Jeep seat can hold 6 persons while a canter seats 24 passengers. Understanbly a safari in a canter is much cheaper than a jeep.
However, a canter safari booking may be cheaper, but they are noisy, so there will be fewer encounters with wildlife.
I consider myself a pretty big wildlife enthusiast, so the noise from the engines and your fellow tourists make a canter safari very unappealing to me.
If you want to save money on your safari, then a canter safari booking is the way to go. I will stick to my jeep safari as it suits me, but it is a personal choice of course.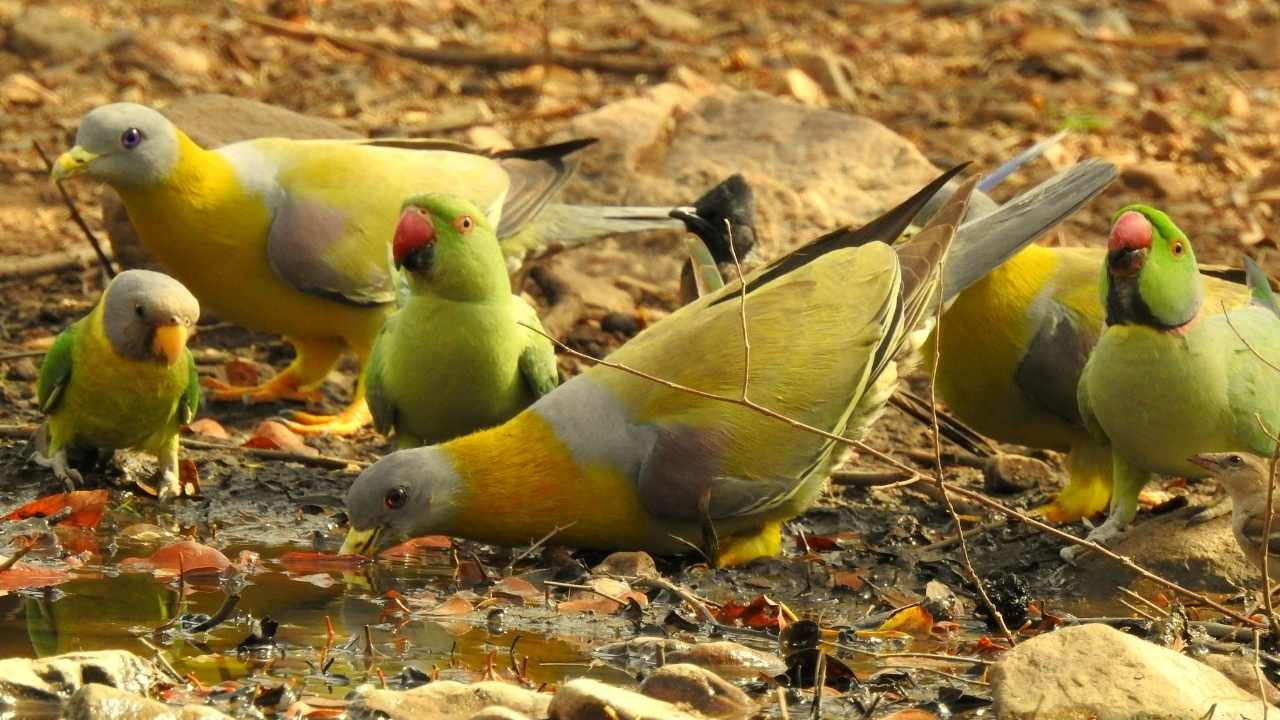 Ranthambore Safari Ticket Price
These are the actual costs for entrance into the park, but good luck getting them. Wherever you make a safari booking, you can earn money tacked on. Even if you book online with the government website, you will still be charged a "handling fee."
| | | |
| --- | --- | --- |
| | Indian Nationals | Foreigners |
| Canter Safari | 617 INR | 1357 INR |
| Jeep Safari | 974 INR | 1714 INR |
Just check online! Companies charge whatever they feel like for a Ranthambore tiger safari. I have read about a man paying 77,000 INR for his tour! What did he travel in, a Ferrari?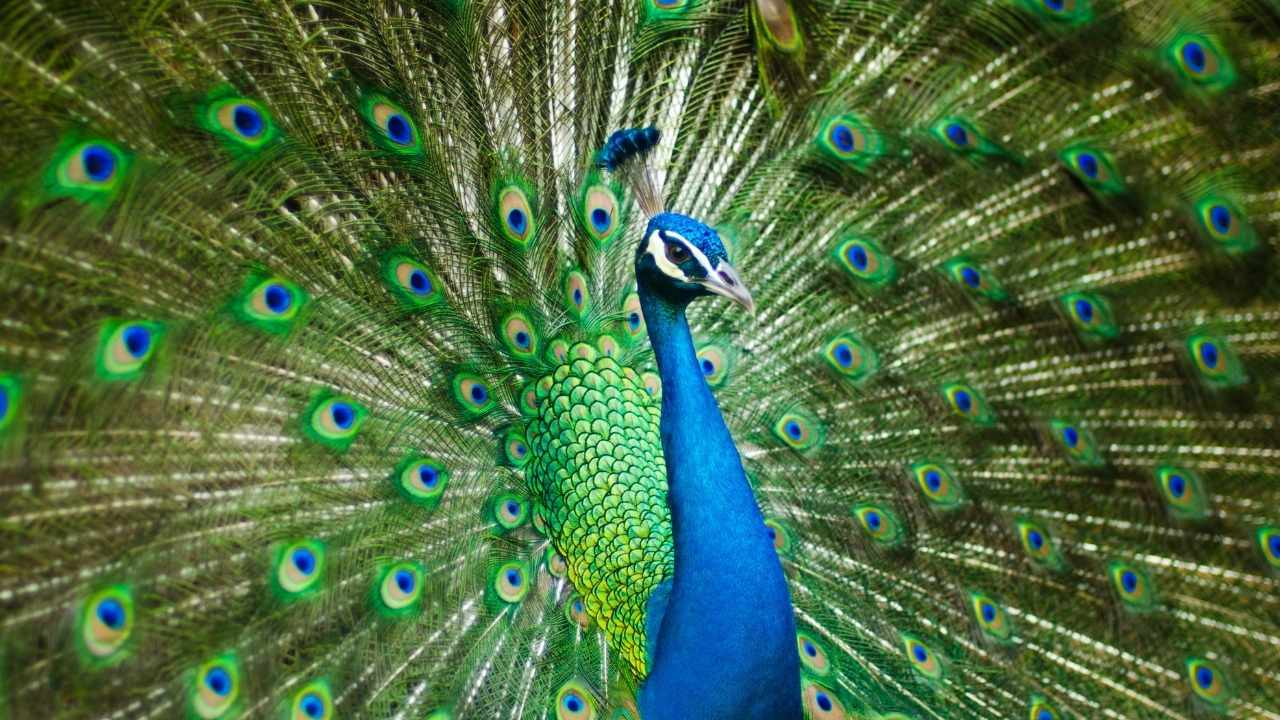 Special jeep safari
As well as organising your place in a jeep, you can hire the whole thing. These obviously cost a small fortune more, but you are allowed to go between zones and be exempt from the five jeep rule.
The park allows for only five jeeps in any zone plus yours if you pay for a special jeep safari. They also significantly increase your chances of seeing wild animals in their natural habitat as you can be as quiet as you like. You can also magic up a jeep when there are no seats left!
Aside from the cost factor, the downside is that they run for at least a half day. I have been on many a safari and I can assure you tiger sighting will significantly decrease after the sun has come up properly as they are not mad. They will be seeking shade as any normal creature would do and that goes for all the other wildlife.
So I am not sure they add a lot of value to your safari in Ranthambore in my humble opinion. Switching zones is also not overly helpful as you can only cover so much ground in one jeep safari anyway. It is not a race! Best to stick to one safari zone and explore it properly, right?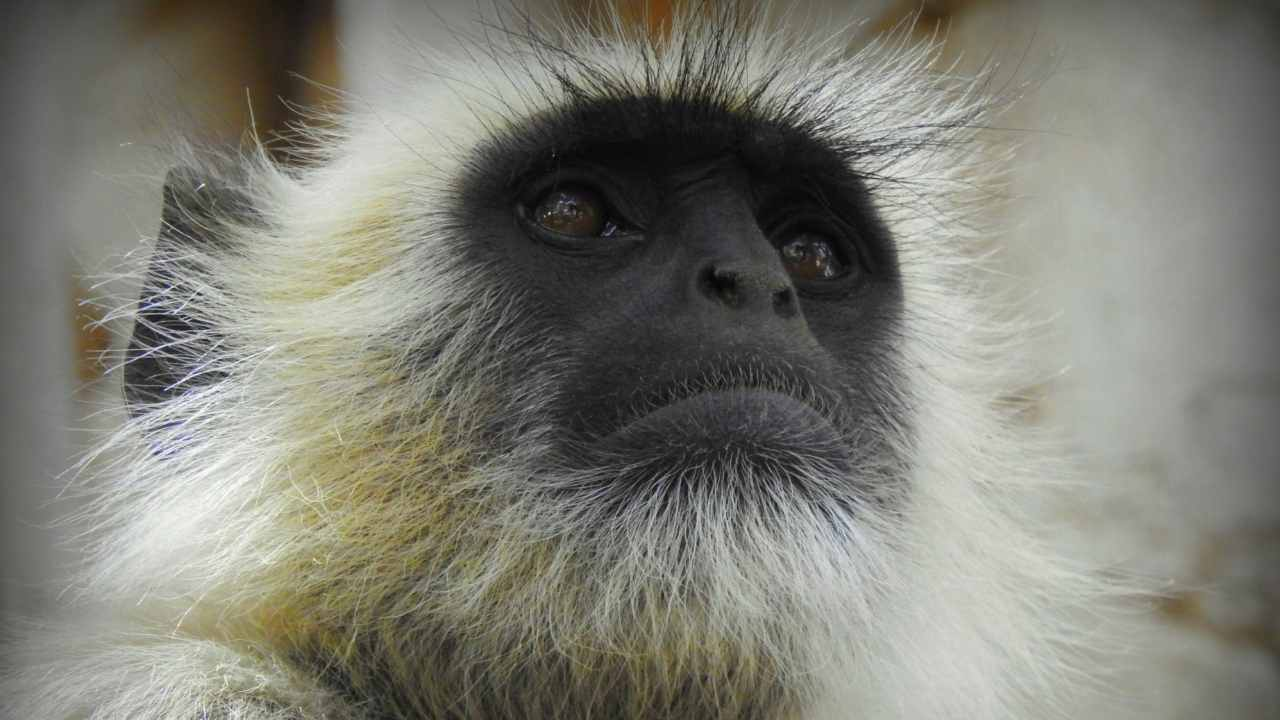 Pro-tip for making your Ranthambore National Park Safari Booking
Again, come to Ranthambore national park in the height of summer……. That's right, the height of summer!
You will be able to make a safari booking at the front entrance of the national park. There is minimal space during the peak season and you will have to pay an undetermined amount to a middle man to get a place.
There is plenty of room in the height of summer even though this is the best time to visit?
The staff at the booking office said this is just not possible usually. You will have to share your jungle safari with dozens of others to add insult to injury.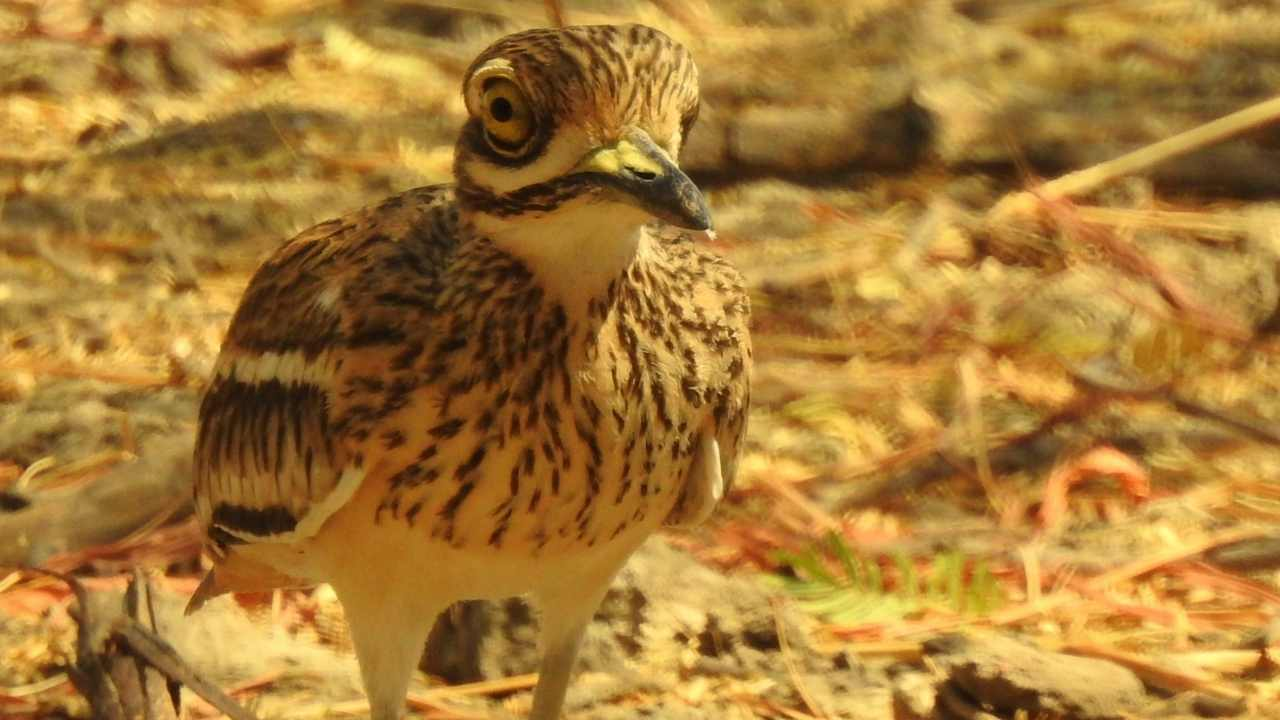 I visited zones one, two and four for only 1714 rupees per seat for each safari on the six-seater gipsies. It seems impossible to book places at this cost without organing it all yourself and only during the summer.
You can count on the commission of a safari booking to be at least 1000 rupees if you're lucky.
The massive twenty-seater canters that ply these routes will probably be filled with noisy day trippers. Canters don't even run in the summer as there is no custom. I certainly did not see one in my whole time there.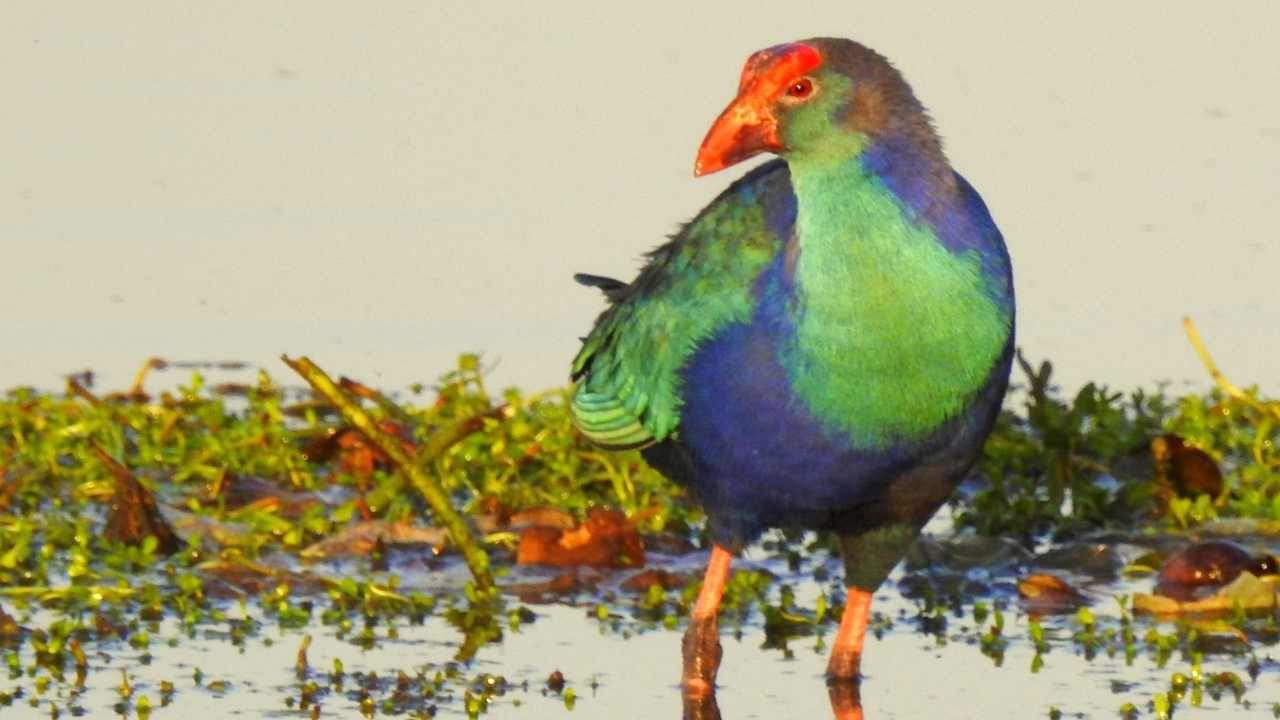 A word of warning
Probably don't pay for a full-day safari right in the middle of summer as the jeeps are open top and you will slowly cook while looking at no wildlife in the midday sun.
Getting in and around the park.
You must walk a couple of kilometres to the booking office to book your tickets. I set off each day before 5 AM well before the sun comes up. I never walked the whole distance as I was picked up by passing jeeps that dropped me off at the booking office for free.
Safaris start at 6.00 AM and end at 9.30 AM. The afternoon safaris begin at 2 PM and till 5.30 PM. You will have to take any spare seat in whatever available zone. Remember to request the core zones one to six. There are no extra high-season seats to apply this trick.
No shared taxis go up and down the road so early in the morning, so walking is your only option. By the time you come back, there will be many shared taxis to take you back up the road.
If your itinerary does not allow you to come at that time when no one else wants to, I would strongly advise booking online early.
The government website also charges you "a handling fee," which is unavoidable. You should book online with the forestry department's official website, as the safaris can get booked up weeks in advance and you would not want to get here and have to leave again with nothing.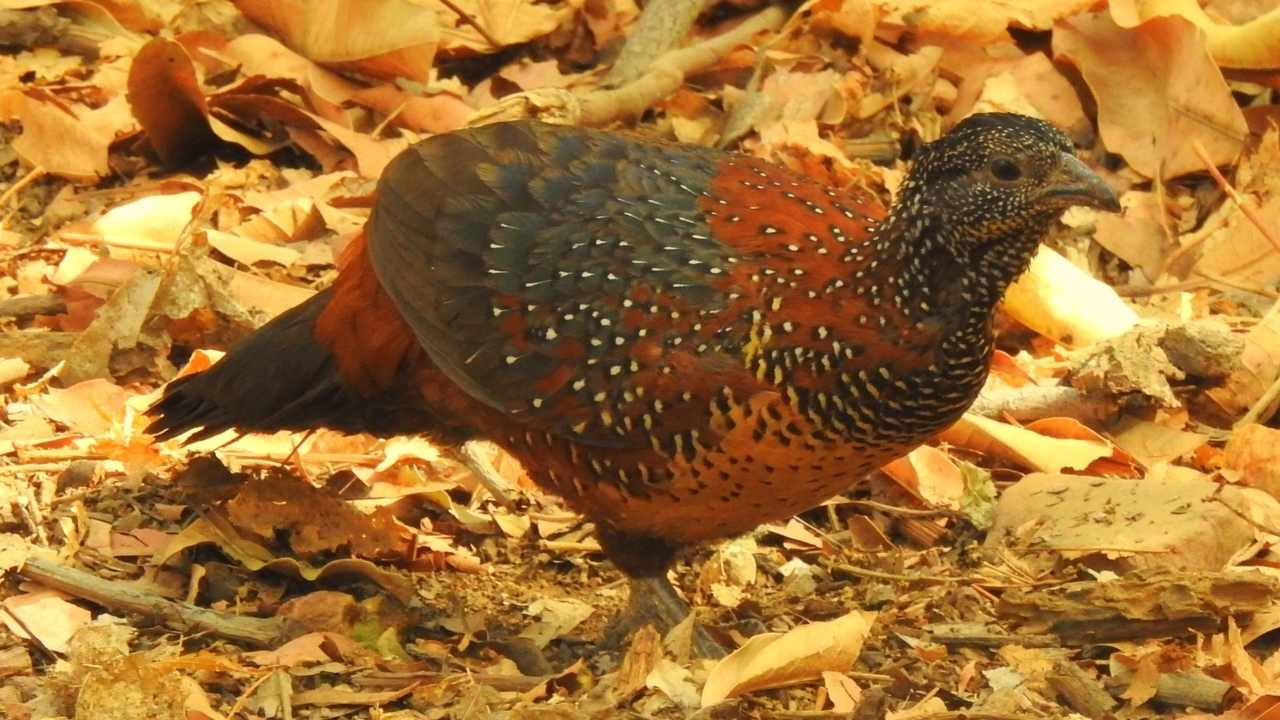 Getting a night's sleep in Ranthambore
I stayed at Hotel Aditya Resort on Ranthambhore road as it's relatively close to the park. If you are not happy with my suggestion, this is where the cheaper hotels are so you can shop around a bit.
The staff are friendly, and they took good care of me, what's more, they were fine with me organising everything myself and not paying them any commission. In fact, they helped me to cut costs, and I don't believe that is something many hotels would be happy to do as the commission seems to be at least one thousand rupees per seat and I did so many.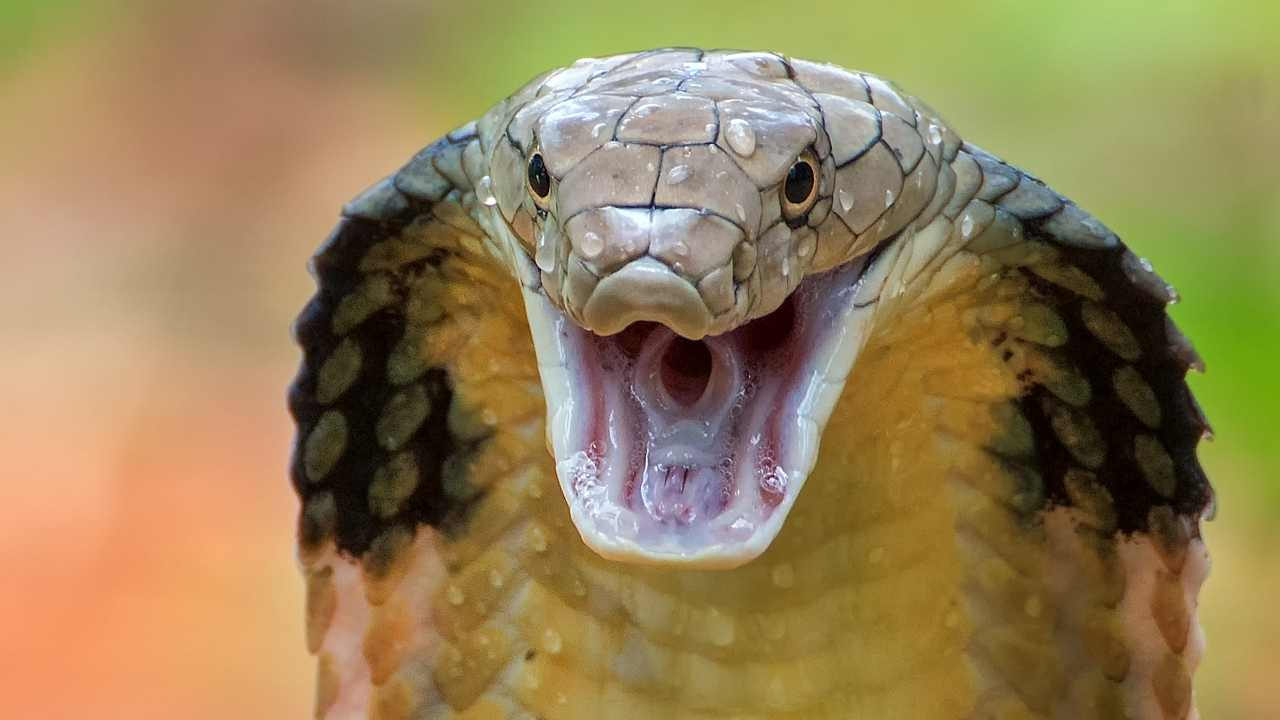 Pro-tip for booking your accommodation in Sawai Madhopur
Do not book anything if you are coming outside of the peak season. Instead, head to Ranthambore road, where much of the budget accommodation is and shop around.
I mean grabbing a coffee cup in a shop and leaving your big bag. With someone would be best, but it works just as well if you are alone.
Then take your time and walk into various hotels and search for the best deals. Having no bag indicates that you already have a hotel and gives you bargaining room and no one wants to walk around with a rucksack in the baking heat anyway.
Using this method saved me a lot of money and made it clear that I would be organising my tiger safari myself. The staff in my hotel were accommodating and told me the best way to do it and now I am passing this information on. 😁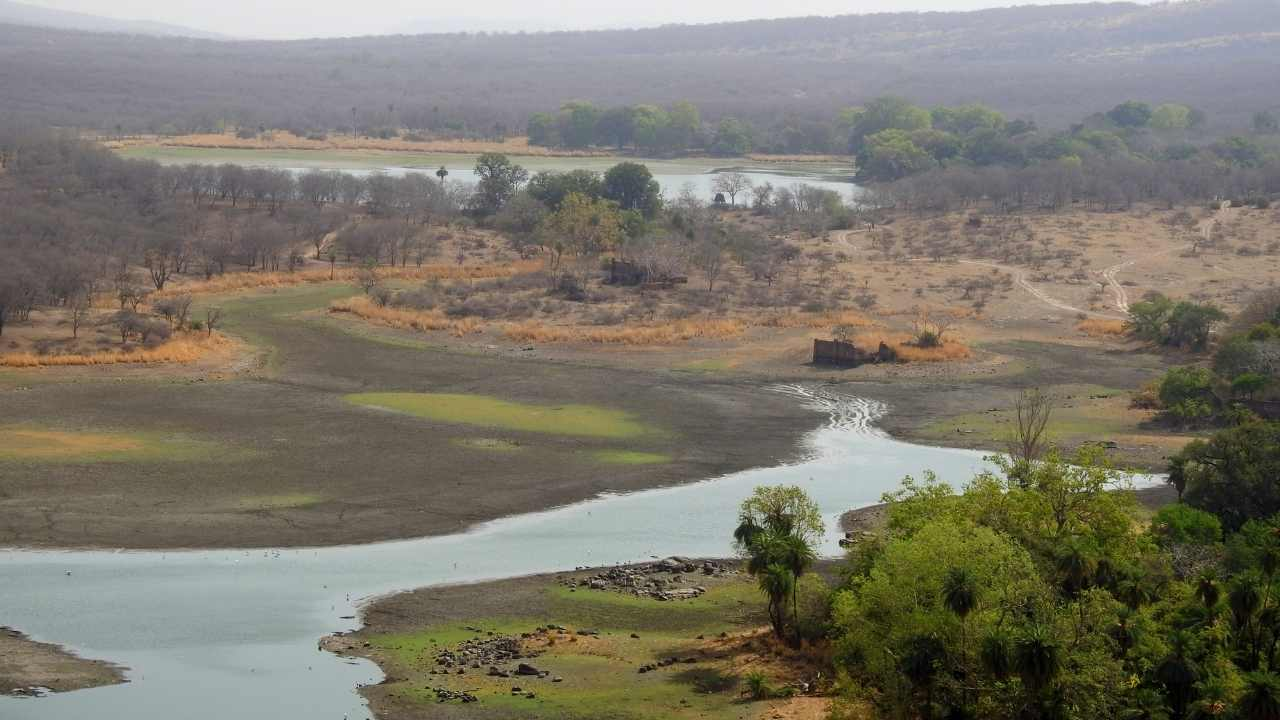 Getting there and away from Ranthambore park
The nearest large town is Sawai Madhopur, approximately 10 km from the national park. It is well connected by rail and bus to destinations across Rajasthan and Delhi.
If you plan to arrive by train at Ranthambore
22 trains are running between Delhi and Sawai Madhopur. They leave from either the New Dehli train station or Nizamuddin. The trains from Delhi are fast and much more comfortable than the bus making this a good option.
12 trains run from Jaipur. Many tourists will incorporate a trip to Jaipur into their holiday, so this is very handy indeed.
Both Delhi and Jaipur have tourist booking offices and I strongly recommend using them to ensure a seat. The one in Jaipur is just a tourist counter in the main hall. The one in Dehli is a massive operation with air conditioning and comfy sofas.
There are also several Kota connections for those who have visited Bundi.
If you plan to arrive by bus at Ranthambore
You will have many more options if you travel by bus as Sawai Madhopur is connected to almost every major city.
However, a long journey on the back of a bus in the middle of summer may not be everyone's idea of a good time. Conveniently Jaipur is only 5 hours away and that is just about doable.
It is a long journey on a bus from Delhi and not just because of the distance. The traffic in Delhi can be arduous, to say the least. I have been stuck in Delhi traffic for hours on end and in the sunshine on a public bus. It is far from fun!
Getting to the national park
Both the train and bus station are not especially close to the park. An auto-rickshaw should cost about 100 rupees to where the cheaper hotels and guest houses are located on Ranthambore road.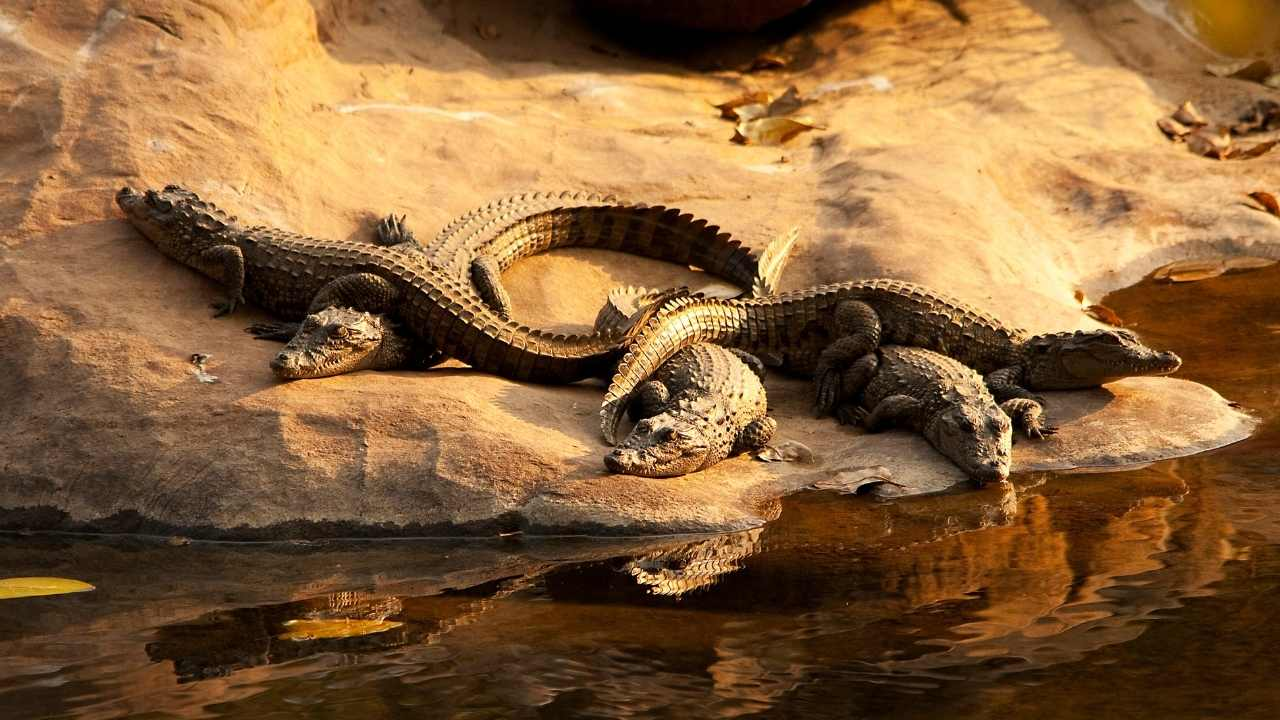 In summary of my No1 Budget backpackers guide to Ranthambhore.
Now I have equipped my readers with the knowledge of how to visit this incredible stretch of the wilderness without breaking the bank. I hope at least some of you put this idea into action. There is so much here on offer, but foreigners tend to stay away from India's natural spaces as we all know it can cost a small fortune.
It is not common knowledge that there are ways around it sometimes, making visiting a lot more appealing.
I will write more posts on saving money for nature lovers, so keep your eyes open for future articles. The main drawcard here is the tigers. Sure there are many of them, but even if you don't get to see one, I don't think any nature lover would leave disappointed.
For me, this is one of my favourite national parks as there is so much biodiversity, but the downside is there is not really anywhere you can wander off and see things on your own. That was a little frustrating for me because I wanted to spend some time looking at the smaller animals as well, such as the birds!
Unlike most national parks, there is absolutely no option to do that. It is just so organised compared to other parks, and none of the hotels is anywhere near green spaces.
If you would like further information on creating your Ranthambore safari, do not hesitate to ask.
Further reading
If you want to learn more about what this great state offers, please check out my in-depth blog on tourism in Rajasthan.
India also is home to lions? That's right! There are over 700 of them in the adjacent state of Gujarat. If you want to find out how to Include seeing them in your trip to India then check out my blog on Sasan Gir for full details. 
Remember to not neglect to check out the current government travel advice as it can be extremely helpful to know in advance. Until the next time, my fellow Intrepid travellers, happy tracking.