Are you thinking of traveling to Nepal? Read this before you go for some important travel advice to help you make the most out of your time and money.
Nepal is a country that has it all. You can find timeless cultures that live among some of the most beautiful landscapes on the planet. What's more, you can travel from the steaming forests of the Terai to the slopes of some of the highest mountains in the world in a single bus journey.
Travel to Nepal – Traveling FAQs
I will not delve into what is so good about Nepal in this post. You already know since you are reading this one, right? I will tell you what you need to know so you can plan your dream trip with a well-informed train of thought, so here goes.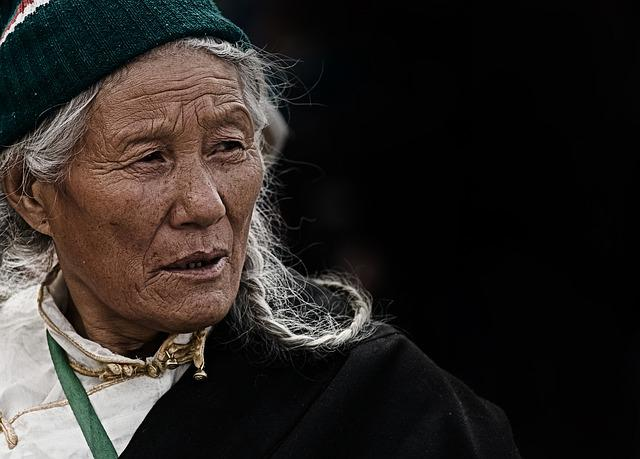 Best Time to Visit Nepal?
Well, that depends entirely on what you want from your trip. You didn't expect that answer, did you? Let me explain.
I have travelled to Nepal during every season, so I am in a position to hand out some coherent advice. Every season has its pros and cons for the intrepid traveller, so let's take a look at each in turn.
The monsoon season in Nepal
The monsoon in Nepal runs from the end of May until mid-September. Torrential downpours soak the land and make hiking in the Himalayas close to impossible. At the very least downright dangerous. June to September in particular is incredibly moist.
Mosquito bites will be prevalent at lower elevations and the risk of catching something unholy from one is becoming ever more significant.
But there are benefits if you travel to Nepal at this time. The temples and sights around the Kathmandu valley are empty of tourists, air pollution is low and everything is a million shades of green.
Bardia and Chitwan national park do not close during the monsoon and visiting one is quite the adventure that I wholeheartedly recommend.
Best Month to Visit Nepal – Peak Tourist Season
If you have come to stretch those creamy hamstrings among the mountains, most people decide to do it in October or November and for an excellent reason.
The weather conditions are calm and stable, offering fantastic mountain views. Don't get me wrong adverse weather conditions can strike Nepal at any time, but these months offer the best chances for your travel plans to go as you hoped.
The downside, of course, is you are not the first person to decide to come here at this time. Trekkers will have to share their experience with many others and with peak times comes with peak prices. However, if you want the most from your time and money, this may be best for you? Only you can decide what you want.
Nepal in Winter
You will see a drop in tourist numbers at this time in Nepal due to safety concerns on the slopes. It is bitterly cold at high altitudes. You can still easily find a tour operator willing to take you trekking, but I do not recommend it as it is very high risk.
However, the National parks down south are at their peak. Get ready for an onslaught of tourists trekking in the forests of the lowlands.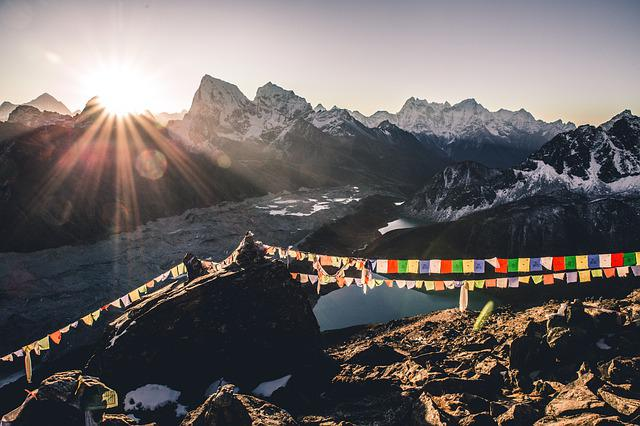 Spring Season in Nepal
The second most popular time to trek is when the spring season runs from sometime in February to sometime in May.
The climate is still pleasant, although there will be far fewer tourists. This is because haze builds up around the peaks obscuring the view. You can still get fantastic mountain views; you just have to get to higher altitudes. Typically above 10,000 feet.
Safety and security in Nepal
Nepal is generally safer to visit than any of its neighbors. As a vast whole, the Nepali population are very friendly people and you are unlikely to encounter any issues.
Although I have recently read an account of tourists being attacked in villages by the people due to their covid 19 pandemic fears, if that is true, it is very unusual. But let's be honest, the COVID-19 pandemic was a lot for us all, right? Let's look at some of the most common questions.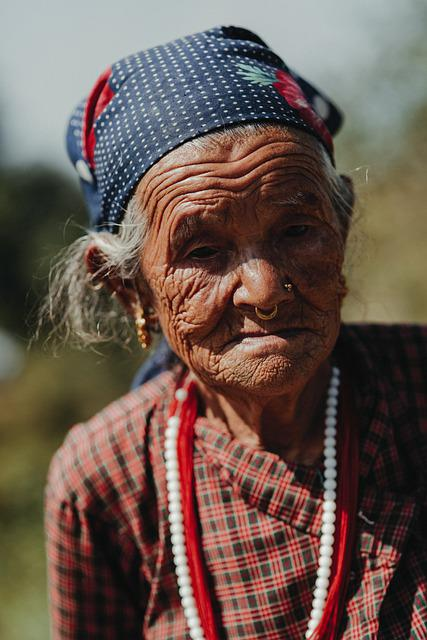 Is Travelling to Nepal safe?
Well, that depends on what you mean by safe. How safe are you in your own home? Nepal is a diverse country with a developing infrastructure. There are going to be considerations to make regarding your safety and security. Nothing in life worth having in life comes without some risk, surely?
No reason could keep me at home, but it is a personal choice. Let us look at some considerations to keep in mind when planning your dream trip.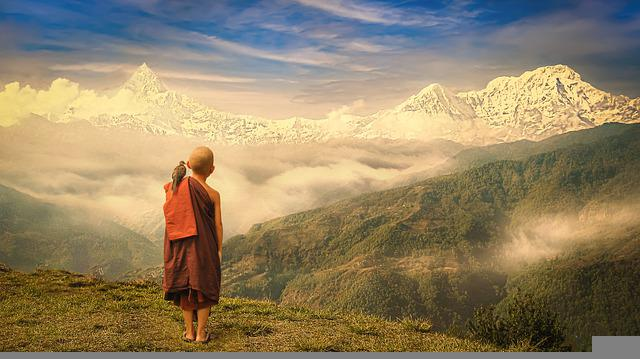 Crime
There has been relatively low criminal activity among Nepali youths. Nevertheless, it is essential to do a little cautionary work. Look out for pick-pockets and bag-snatching in airports, at bus stops and in areas that attract a lot of foreign nationals, such as Thamel Sanepi and Kupondol in Kathmandu.
Be careful while walking at night. Assaults or robberies usually occur at dawn in dark places. Avoid walking alone or carrying big money in your hands. Keep valuable goods and materials safe at hotels where possible. Sexual assault is reported in tourist places like Thamel or Sanepa in Kathmandu.
Is it safe to travel to Kathmandu?
Kathmandu can be safely traveled if you exercise caution in much the same way you would in your own country. Don't walk down dark alleyways with wads of cash in your hand. Is it common sense, surely?
The truth is, Nepali people are some of the kindest and most hospitable people you could hope to meet. I have visited Kathmandu many times and never experienced even a hint of a problem.
So yes, exercise caution, but there is no need to be paranoid. By far, the most significant danger for travellers lies in the landscape; be cautious when you explore the country.
Air pollution in the Kathmandu Valley
Air pollution is a significant problem in Kathmandu and across the valley during the summer. It can become an issue for the best of us but those who are asthmatic will find it a big problem.
Make sure you have the correct medication and I will also add Respiratory infections are pretty standard during this time.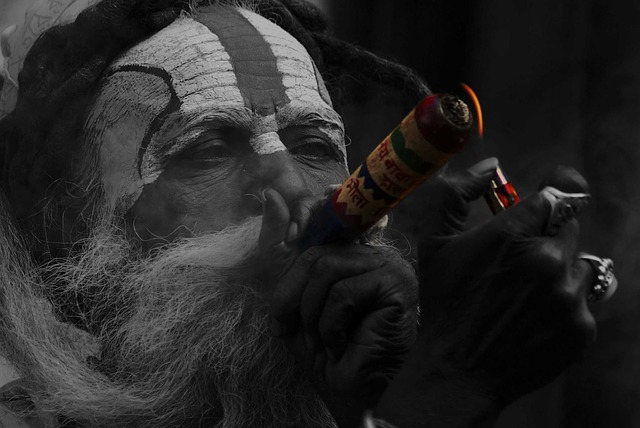 What dangers are in Nepal?
In Nepal, severe criminal activity is infrequent. However, mother nature can be a bitch! Natural disasters do happen. For a start, the whole country sits along a tectonic fault and earthquakes, while rare, can be catastrophic, like the one in April 2015.
It is undoubtedly not something that would keep me away, but it does still bother me from time to time.
In reality, the chance of getting caught up in one is minimal. Especially in the Katmandu Valley, as the last one, was massive and it will take time to build up that kind of pressure again.
However, there are many more immediate threats to your safety and security presented by the land itself.
Do I need a tour operator in Nepal?
That depends on what you want to do on your travels. If you include trekking off the beaten track in your itinerary, you will definitely need a guide. At the very least, you will need to go through tour operators for the permits.
If you want my advice, only use tour operators when you absolutely have to. They cost far more than independent travel to Nepal. Anywhere they are non-essential, do it all yourself.
However, if you are on a tight schedule, they may be the only way to go, as they can cover a lot more ground than if you were to do it yourself.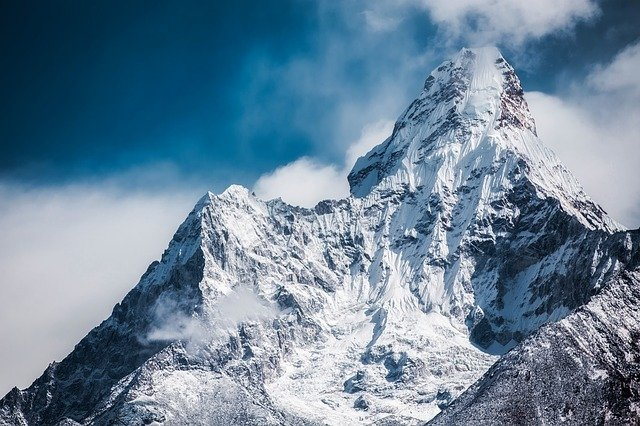 Trekking in Nepal
I will be honest with you and say I would not take a guide while trekking in the Annapurna or Everest regions as it is a very well-trodden path and you can't get lost.
Although I can not highlight enough, you should never trek alone. It is just good sense as you will not be able to contact the local authorities or get help if anything goes wrong.
However, you will need a tour operator if you plan on getting off the beaten track. You can easily trek for days without seeing a house. Not only is it a legal requirement to have a guide, but it is also verging on suicide for most of us to try this without local knowledge.
Always use a reputable trekking company as several rogue guides have reportedly robbed trekkers. Hire a guide and ensure that your trekking guide or company is registered with the Trekking Agency Association of Nepal. They have written your trek with the Trekkers Information Management System.
You must register your tour with the trekkers' information management system so that the local authorities know where you are! I can not overstate it enough that Mother Nature can be very unforgiving.
Do not venture out of your chosen route and tell your family and friends where you are going. Also, follow the advice of your guide at all times. They know!
Please make sure you're aware of the symptoms of acute mountain sickness, as it is likely to be something that affects you in some way up here.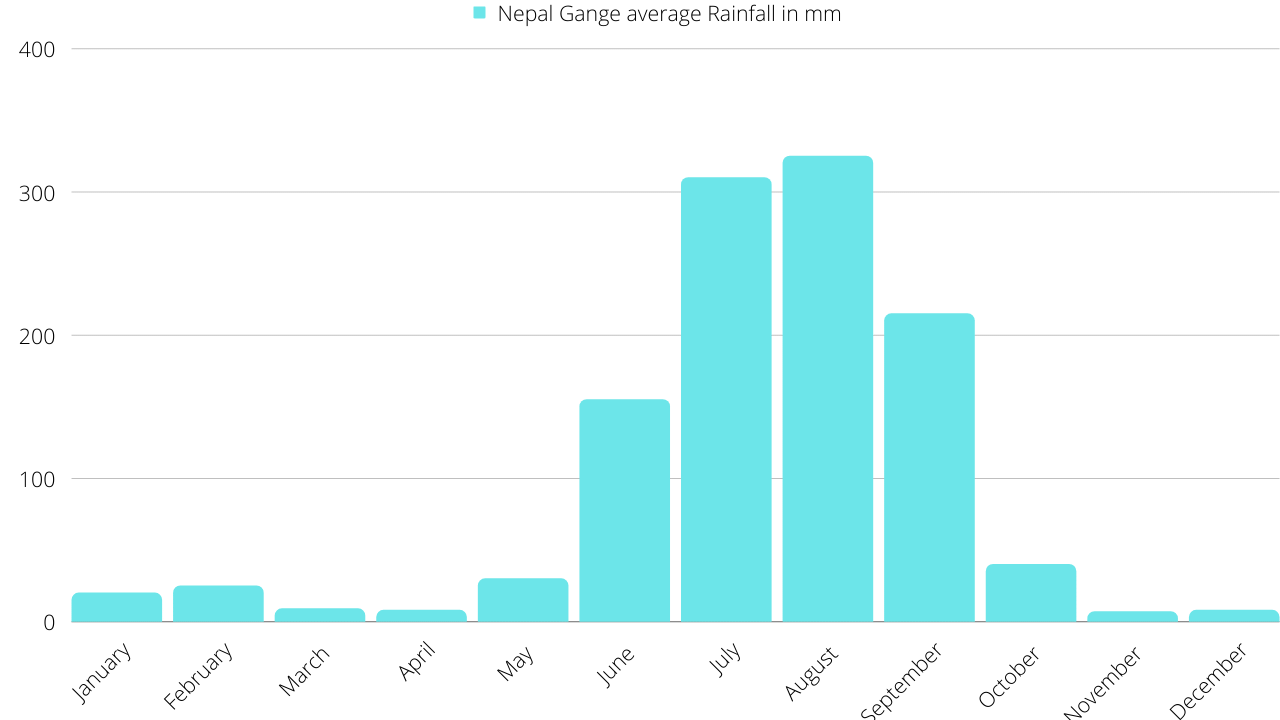 Altitude sickness
Altitude sickness or AMS is caused by traveling too high and too fast. Breathing becomes more difficult as you are not able to get enough air. It can quickly become a medical emergency if it is ignored.
It does not seem to matter how old you are, how fit you are, or if you are a boy or girl. The onset of the symptoms usually starts within a few hours.
These include; headache, lethargy, dizziness, difficulty sleeping, loss of appetite, and shortness of breath. AMS becomes an issue above 3000m, and since the vast majority of the whole Valley is above that, it is certainly something to consider.
Drinking plenty of fluids, not eating too fast, avoiding heavy meals, alcohol, smoking, and taking frequent breaks will help prevent AMS. Treat mild symptoms with paracetamol.
Moving down in elevation will also help to treat your symptoms. Even 300m can make a lot of difference. If you were to have an accident in the mountains and require an airlift you would NEED travel insurance! Else, it would cost you a fortune.
Some people take the drugs Acetazolamide or Dexamethasone to tackle the symptoms or ascend faster. I do not recommend this as it masks the signs and you won't have any idea how bad your condition has become. Given how severe AMS is, I don't recommend using this course of action. Despite your schedule.
What Should You Avoid in Nepal?
Don't mess around with a grumpy Yak. Don't take the wrong path. Never leave Temples without shoes. Never use your left hand when eating. … Do not forget your hotel's information. Don't take any products without the proper labels.
Do not eat beef! Well, at least outside of Thamel, as it seems perfectly okay here. The slaughtering of cows is prohibited by law and you can really piss people off even by asking. Oh, and buffalo or Buff is just fine to eat for some reason.
Finally, I would ask you to remember that you have to set a good example when traveling in Nepal. The youth are obsessed with Western culture and everything you do will leave a lasting impression on them. Do not get frisky with each other or openly take drugs as you do not want people to follow your example, surely?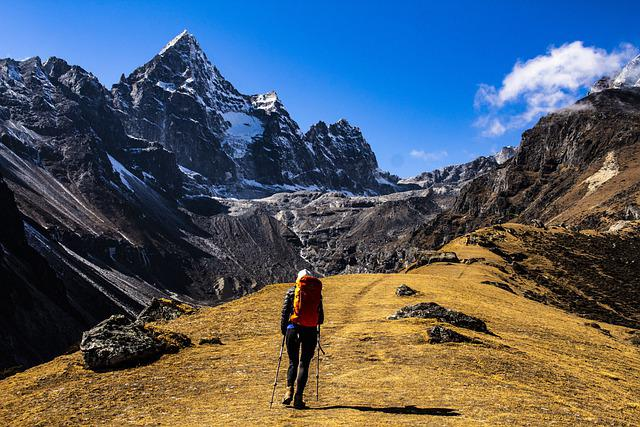 Your Health When You Travel to Nepal
I must stipulate that I am no health professional and you should consult one immediately if a problem arises.
However, I have been to Nepal many times, and my health has taken a battering on more than one occasion. I feel I am in a position to hand out some pretty decent travel advice as it has been overwhelmingly the same few problems that have come up again and again.
Contaminated food and water in Nepal
Oh yes, the chances of you eating something dodgy are very high. In the event you do, stay well hydrated and try Imodium to stop things from happening.
If things persist, you can go to any chemist and readily purchase a course of Norfloxacin or Ciprofloxacin which will do the trick. I know some of you will be thinking that you don't want to take antibiotics, but trust me when I say that sometimes there is no alternative.
There are steps you can take to minimalise your chances of getting sick and that is a whole other post. Check out my guide on avoiding the infamous Dehli belly while traveling in South Asia.
Mosquito bites in Nepal
While I have only ever become sick from a bite once, it was very memorable. I contracted Dengue fever and I have to say it hurts guys and girls. Please keep covered and use mosquito spray in the lowlands. It is here where the high risk is.
There is often an outbreak of either malaria or dengue fever in Southern Nepal. I was in Bardia national park during the monsoon season and there was even an outbreak of Japanese encephalitis. I don't mind telling you that bothered me.
The best way to avoid mosquito-borne diseases is not to get bitten in the first place. Take every measure you can not get bitten.
Wear light clothes, use a Deet-based spray, and use coils, nets, and the plugins most guesthouses will supply you with. Most importantly always, always cover up at dawn and dusk.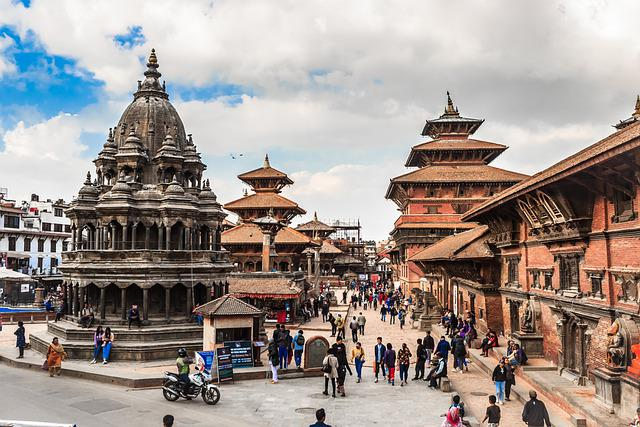 Sunburn
The sun is an issue in the far north and south of the country. These areas run in lateral lines across Nepal.
Travel to the south of Nepal and it is steaming hot and travel to the north and you get to a high altitude. The sun may not be as hot, but all that UV burns your skin fast. Well, it does if your me anyway. I have ginger hair, so I tan like a lobster.
Wear shades with UV protection as this will save a massive strain on your retainers. Any skin you don't want roasted cover-up.
In summary
I know it is not glamorous all that covering up, but it is the best prevention. I always want to hand out practical and tested advice.
Aside from the odd fungal infection during the monsoon season, they are the problems I have faced repeatedly.
Should I take travel insurance for Nepal?
Yes, as it is a mandatory requirement if you plan on trekking anyway. Medical treatment outside of Kathmandu or Pokhara declines in quality rapidly. In rural areas, it can be close to non-existent.
You wouldn't want to come down with acute mountain sickness or one of the mosquito-borne diseases you can catch in Nepal and have to pay for treatment. So yes, for god's sake, take travel insurance. We have just had a global pandemic, after all. Your travel plans can change at short notice and that's a fact in Nepal.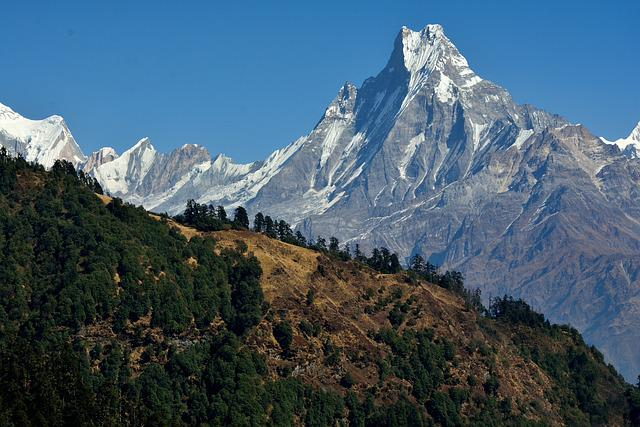 Do I need to declare any existing medical conditions on my travel to a travel insurance company?
If you were wondering if you should declare any existing medical conditions to your travel insurance company, the answer is an unequivocal yes!
Medical services can cost more than you think, and you want to make sure your insurance covers you. Insurance companies are naturally very particular about such things.
Latest travel alerts for Nepal
Always check your government travel advisory to Nepal as they will have the current news on what's happening and you should follow the advice if you would like your travel insurance to remain valid. To be honest, there are a lot of clauses with any travel insurance policy, but that's just my grumble.
Also, check out any medical advice your local authorities hand out, as this can be a valuable source of information. In my case, it is the NHS travel advice Nepal.
If you have any doubt about your health, head to the nearest city and consult a medical professional immediately.
The Nepalese rupee
The Nepalese rupee is the currency of the country. You may get more rupees to the pound than in India, but I found it slightly more expensive? Anyway, there is a lot to say, so here goes.
Exchanging money in Nepal
You should only change a little money at the airport as this is a terrible rate. Change your money in town for a much better one. Better yet, change it at the bank. You will get a far better rate than you will do with your card. Cash talks. 😎
ATMs in Nepal
There are plenty of ATMs in tourist areas such as Pokhara, Chitwan, and Kathmandu. I have been able to use some cash machines outside of the main tourist hubs.
However, there is sure to be no such thing as an ATM in rural areas. Make sure you take enough cash with you as things could get painful if your journey takes you through remote areas with insufficient funds. When I talk about remote regions in Nepal, it means just that. Remote!
An essential tip
The Nepali rupee is a non-exchangeable denomination outside of Nepal. Only change what you want to change and actually spend. After that, it is simply a souvenir unless you can find other tourists heading to Nepal.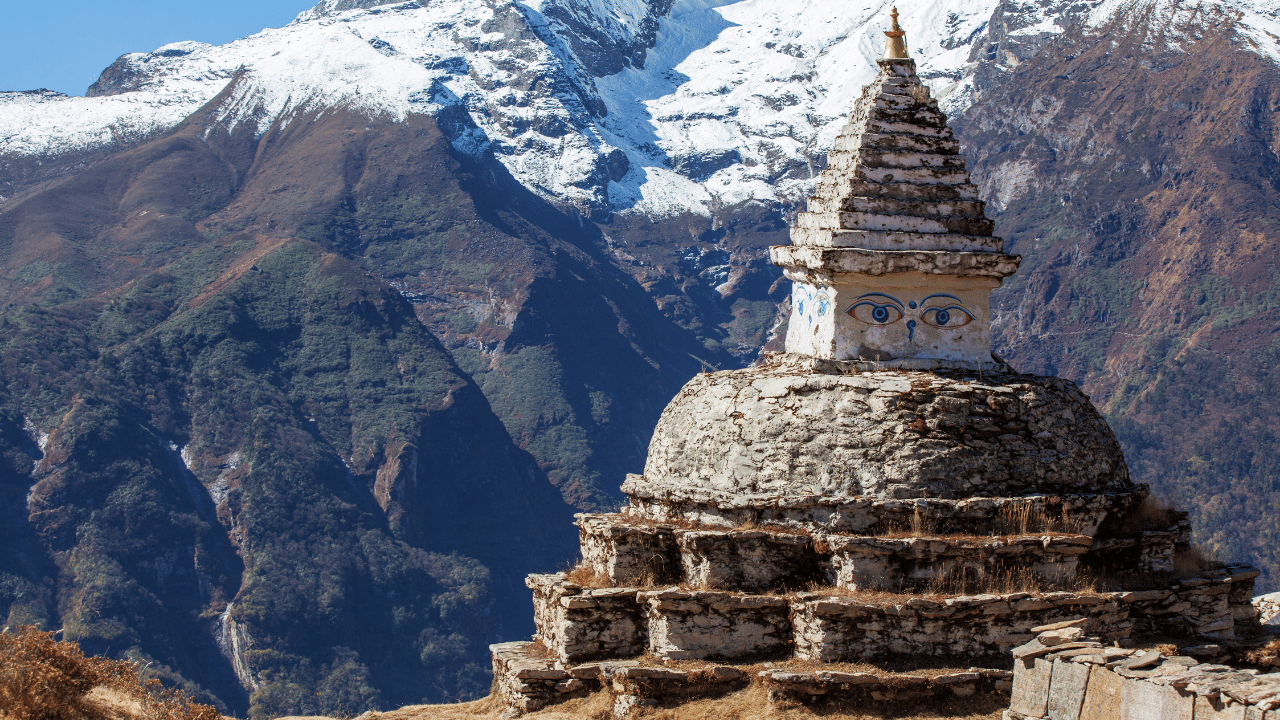 Do I need a Visa for Nepal?
Since the Covid 19 pandemic, there have been significant changes to the entry requirements. Now everyone except Indian nationals needs a visa for Nepal. Please read the Nepali government's entry requirements on the link above, as there are so many.
Self-declaration form for your Nepali Visa
The government website is not just for travel advice. It is also for the link to the online self-declaration form. No longer are little pieces of paper handed out on airplanes. You will have to fill one out and take a screenshot of the bar code you get when it is completed.
Covid 19 vaccination certificate
The Nepali government is obviously worried about the country's safety and security. COVID-19 affected Nepal in a big way due to an undeveloped medical care system.
The whole process is made much easier by having a double COVID-19 vaccine certificate.
You can still get a visa if you have not had a single COVID-19 vaccination, but it is much more challenging.
Nepal visa on arrival
International travelers from many countries can apply for a visa on arrival in Nepal. Some are not. You should check this before you arrive.
Whatever happens, you will need a valid passport with at least six months left before its exploration. A copy of your self-declaration barcode and money to pay with.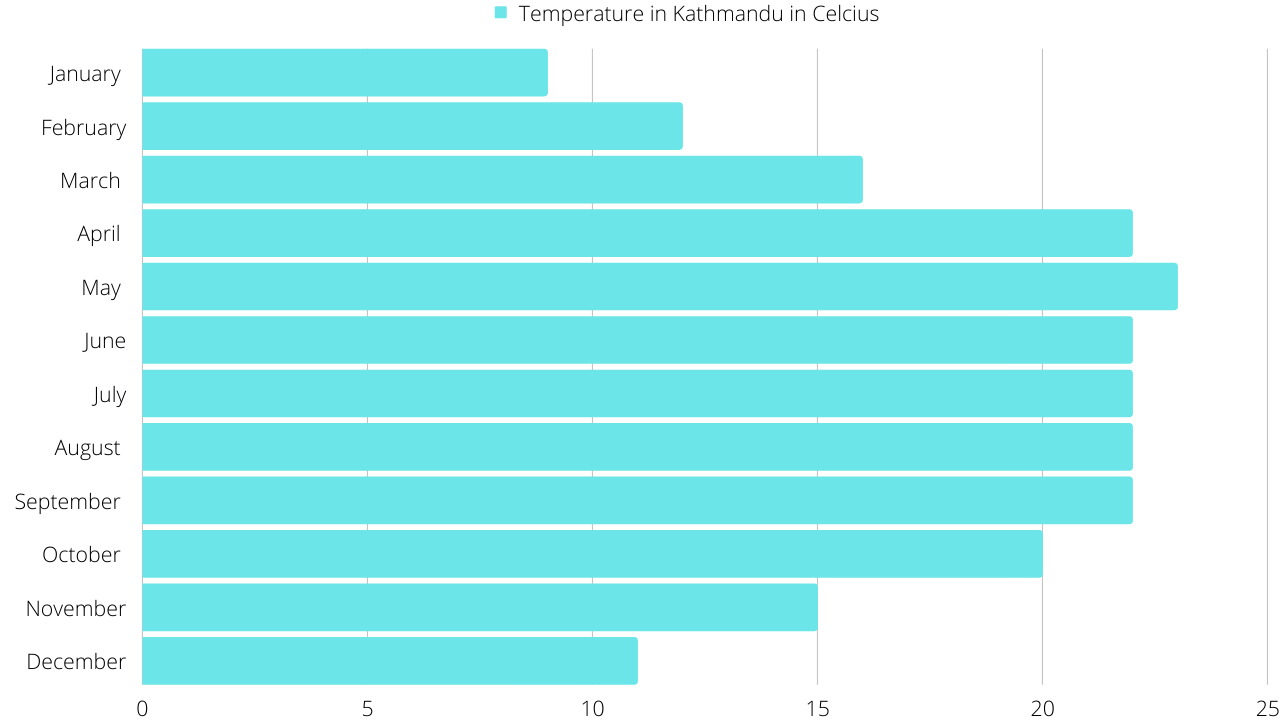 Pro tip when paying for your entry into Nepal
Pay with US dollars for the best exchange rate. You can pay with anything, but you will lose on the exchange.
Getting to Nepal
Nepal may be tiny, but there are many ways to enter the country. However, most travelers arrive by air.
Air travel to Nepal
Kathmandu International Airport is not very big and very disorganized. However, Air travel is the way that most travelers go.
Many airlines service Kathmandu, so shop around for the best deals. I will say that it is not the cheapest destination in South Asia to start with. However, if you are beginning a long trip, Kathmandu is a fine place to start.
Crossing by land border
There are six land border crossings to India and one to Tibet. Almost all tourists enter via the Sanuli border to India. I have used many of the border crossings and it is a straightforward process as long as you have money and meet the entry requirements.
However, the one in Bihar is poorly maintained and you will enter an area of India where your safety will be a concern.
Further reading
If you enjoyed this post and want to find out some more of my unique tips and tricks that you can use on your own travels, please feel free to look around my website. The information gathered here is based on my own travels and what has worked for me.
While everyone's journey is unique, it pays to learn from someone else's mistakes if you can. Learn from mine. I wholeheartedly recommend checking out my post on getting the most out of your travel to start. I am very proud of this one. Enjoy guys. 😁